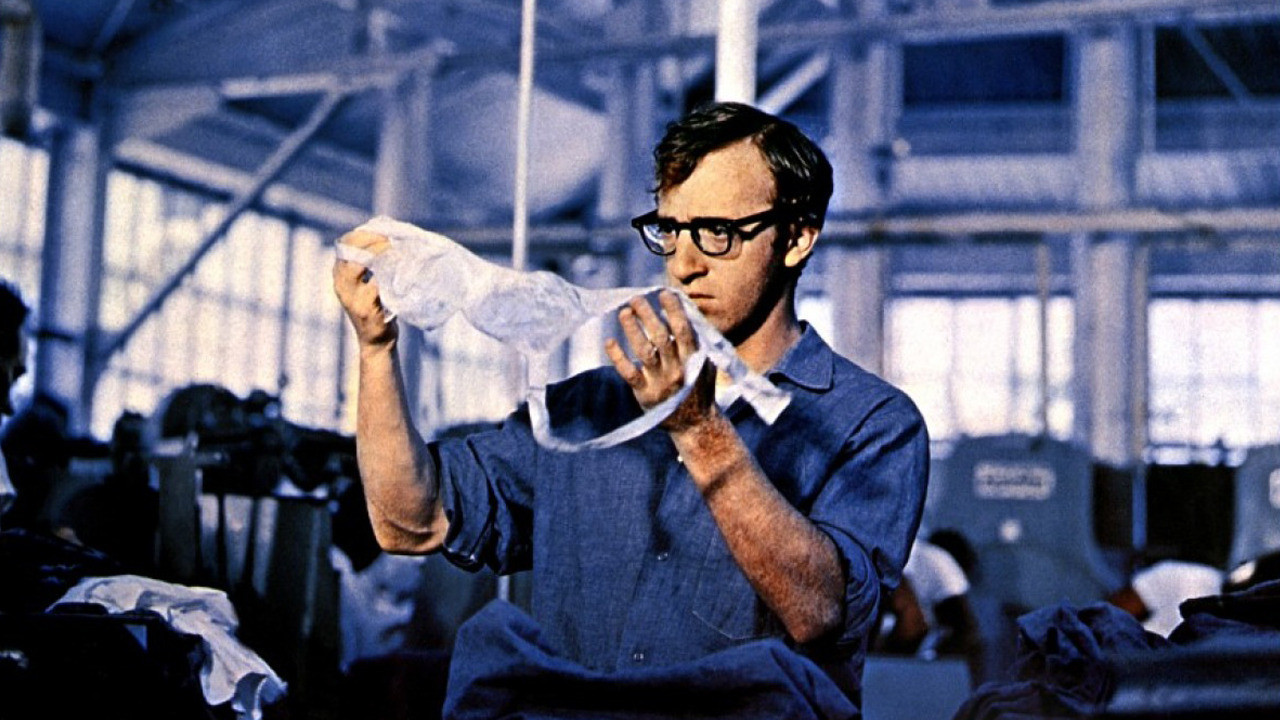 The 1st film written and directed by Woody Allen
Take The Money And Run is a highly regarded comedy – the first of a run of purely comedic films Allen would make (or, as Allen coined them, the 'early, funny ones') before heading into more interesting ground.
Woody Allen stars as Virgil Starkwell, a bank robber and petty criminal. Told as a mockumentary, we learn about his childhood, his first crimes, his arrests, his getaway, and his eventual fate. What it really is though, is a chance for Woody Allen to create sketch after sketch of absurdist humour.
Conception
"No prison can hold me! I'll get out of this one if it means spending my entire life here."
Whenever Allen has been asked what he would have been if he was not a filmmaker, he has often replied petty criminal. Growing up in Brooklyn, he was drawn to petty crime, and it is a theme in a lot of his work, one he would revisit several times. Even up to this point, he had lots of standup routines about petty criminals. He told Eric Lax[1]:
It originally started with two gangs coming to rob a bank at the same time.
Allen's character would refine the persona he made for himself in his standup routines. Allen took inspiration from Charlie Chaplin and Bob Hope in crafting a persona that could live across different films. It is worth noting Virgil here is not the New York intellectual, or the death obsessed neurotic of later films. Working class and schlubby, you can imagine Virgil loves sports like Allen.
This film is credited as being one of the first 'mockumentaries'. News reels were more common at this time (or at least in Allen's youth), and Allen has always been drawn to making fun of serious, pompous things. He would make other mockumentaries in his career (notably Zelig, 1983), but this was a groundbreaking move in its time. Allen told Richard Schickel[2]:
The idea of doing a documentary, which I later finally perfected when I did Zelig was with me from the first day I started movies. I thought that was an ideal vehicle for doing comedy, because the documentary format was very serious, so you were immediately operating in an area where any little thing you did upset the seriousness and was thereby funny. And you could tell your story laugh by laugh by laugh... The object of the movie was for every inch of it to be a laugh.
Allen considered making it completely black and white like an actual news reel. He would get there with the black and white Zelig (1983).
Also being made fun of is the glamourous criminal, in particular bank robbers Clyde Champion Barrow and Bonnie Parker. The pair were immortalised recently on film by Arthur Penn (Bonnie And Clyde, 1967), and Allen actually had lunch with Penn shortly before production. Another recently famous criminal who spent time on the run was Charles Starkweather. Starkweather was the basis for several films including Terrence Malick's Badlands (1973) as well as the Bruce Springsteen song Nebraska.
Allen wasn't always going to direct the film. Initially his managers thought it would relieve one more pressure on Allen. He approached both Val Guest (who directed Allen in his part of Casino Royale, 1967) and Jerry Lewis about directing, but neither worked out. In the end, in a move he would repeat again and again, no one else would do it so Allen stepped up to the plate.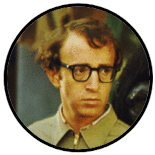 Release date
18 August 1969
Studio
Palomar Pictures/ABC Films
Duration: 85m
US Rating: PG-13
Rotten Tomatoes 90%
Roger Ebert 2.5/4
IMDB 7.3
US Box Office: $6,080,000
US Adjusted Box Office: $39,318,880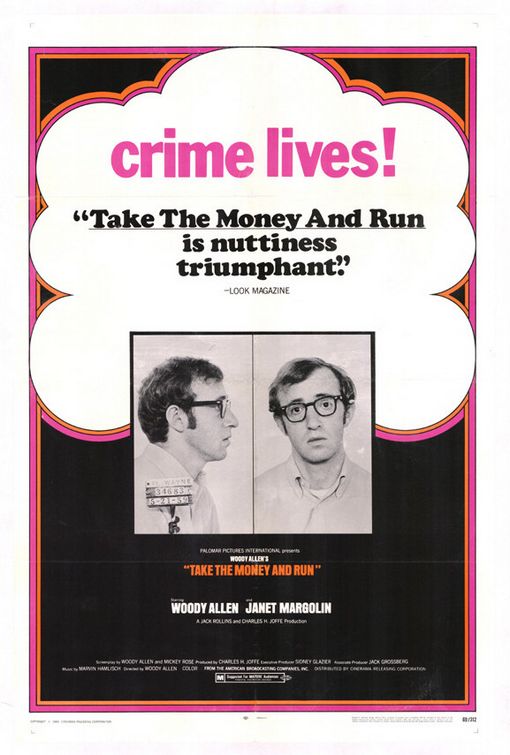 Production
The film was a one off deal with Palomar Pictures International, a newly formed ABC subsidiary that had no existing deals. Joffe and Rollins had courted many offers, including with United Artists, but Palomar agreed to the creative control and gave Allen a reasonable budget (of $1.7 million). It means the fate of this film on home video has been murky, always changing hands. It currently sits with MGM home entertainment. He told Jason Solomons[3]:
When I started I worked with a company called Palomar and it was their first picture so they were happy to get me. They gave me a million dollars to do the film. They couldn't attract the big directors, they couldn't get John Huston, so they got me.
Allen chose San Francisco as the location because it was cheaper than other cities (this was before Allen became so tied to New York), and that it could double easily for other locations. Allen would return three years later to shoot the film of Play It Again, Sam (1972) and forty four years later for Blue Jasmine (2013).
Allen's career at this point was marked by his abundance of material, and his ability to quickly come up with more jokes. He would shoot several gags for every scene and allowed his cast, mainly unprofessionals, to improvise. We would kill to see these out takes.
A lot of the shooting happened cheaply. A lot of the talking heads were shot in the same empty flat, with different scenes shot against different walls. The scenes with the psychiatrist were filmed in the film's actual production office. 
The whole shoot lasted 10 weeks, shooting in 87 locations around the San Francisco area. Allen actually brought the film in a week ahead of schedule (and half a million under budget). United Artist were so impressed that they offered Allen a multi picture, multi-million dollar deal with complete creative control.
Allen filmed a downbeat ending, very much a homage to Bonnie And Clyde, with Virgil dying in a hail of bullets. His love interest Louise would then mourn him, with a child. No one liked it, and it ended the film on the wrong note, so Allen changed it. In fact, the film would go through a lot of changes in the editing stage.
Photos of the production are on display at the San Francisco Museum and Historical Society.
Take The Money And Run
is featured in our book
The Woody Allen Watcher's Guide
Book 1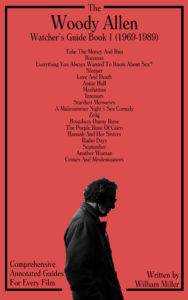 Screenshots
Locations
Big Ben Loan Company, 179 3rd Avenue (now gone)
Mission St
San Quentin State Prison
Spreckels Lake, Golden Gate Park
Berkie's Pet Shop, 2282 Mission St
Bank Of America, 801 Clement St, SF
Ernie's Restaurant, 847 Montgomery Street, Telegraph Hills (now gone)
Cast
Janet Margolin was cast as the main love interest. After he had lunch with Margolin for the first time, Allen apparently said to his producer[4]:
She was so beautiful... I just sat there for 10 minutes staring into space and speaking Hindu and Swahili.
She had appeared first in David And Lisa (1962), playing a mentally ill girl in a treatment facility who spoke in rhymes. That wonderful performance only earned her minor roles, though she would find some success on TV. She would later appear in Annie Hall (1977), although it seems much of her role got cut. She died of ovarian cancer in 1993.
The other significant star that appears is Louise Lasser, Allen's wife at the time. She appears in a small talking head role. Allen had considered Lasser for the lead, but she had no profile at the time. The pair would divorce amicably in 1970 and Lasser would appear in several of Allen's films, including his next one. Allen kept the lead female role named Louise.
The narrator is Jackson Beck, who was a well known and successful radio announcer on serials such as Superman and Popeye. Beck would return, again off screen, as a radio reporter in Radio Days (1987).
Crew
Of the crew, the film is a co-write with Allen's long time friend Mickey Rose. Rose, who went to high school with Allen, had worked with Allen for years, including co writing some of Allen's stand-up, in particular the classic story about 'The Moose'. The two friends also worked on What's Up Tiger Lily?, and would work again on Bananas. Rose appears in the film as a member of the chain gang.
Lester Shorr is credited as cinematographer. Shorr had lots of TV experience (he was the first person to win an Emmy for photography in 1954), but this would be one of his few film credits. Shorr was actually brought on to replace Fouad Said, who was fired shortly into production. Said brought with him his new invention, the Cinemobile, a portable camera unit the size of a bus that made it possible for the crew to get around. After Said left, Allen kept using the Cinemobile.
Allen also approached Carlo Di Palma as cinematographer, who was unavailable. He would keep Allen's letter to him, and would work with Allen 17 years later on a string of 12 films starting with Hannah And Her Sisters (1986).
Allen wrapped the film, but it was in post production where the challenges really began. Unable to make a cut of the film work, editor Ralph Rosenblum was brought on. Rosenblum brought significant changes, implemented a new structure and created a new ending. Working with Allen, new narration was written and new music used. Having been brought in late, he received a credit as Editorial Consultant. Allen told RogerEbert.com[5]:
I had edited that film completely, but it was not working. Ralph came in, and he changed only about 20% of the film. 80% of the film was exactly the film I gave him. But I can safely say that the 20% he changed made the complete difference between the film working and not working.

Ralph and I edited every frame together. I would never let any film, and never have, be edited without me there, calling the shots, saying what I want. Ralph and I would argue frequently, and sometimes I would convince him, and sometimes he would convince me.
Rosenblum was chosen because of his recent work on The Producers (1968) with Mel Brooks. A fruitful early collaboration, Rosenblum would work with Allen five more times. Examples of Rosenblum's changes and how it improved this film can be found in Woody Allen: A Documentary (2012).
A young Marvin Hamlisch wrote the score. Hamlisch, one of twelve EGOTs on the planet, would go on to be a legendary composer in Hollywood. But for now, he was drafted to write the score, and got little to no feedback from Allen. When Rosenblum made several changes in editing, Hamlisch was required to write new scores. Rising to the challenge, Rosenblum has sung Hamlisch's praises over the years. Allen was satisfied with the work enough to invite Hamlisch back for Bananas (1971) and appear as a talking head in the documentary Marvin Hamlisch: What He Did For Love (2013).
Casting was by Marvin Paige. He would work again with Allen in Everything You Always Wanted To Know About Sex (1972). But he would more famously handle casting for almost 100 episodes of General Hospital and other films like Star Trek The Motion Picture (1979).
Release
Take the Money And Run was released in the US on 18th August 1969. At the time, Easy Rider was in the middle of a six week run at the top of the US box office.
The studio and Allen decided to test the film in a rough cut, something Allen would abandon soon enough. They showed it to a bunch of soldiers who did not laugh at all. Allen later realised that he was supposed to put placeholders in the unfinished parts to explain the story.
Palomar execs didn't love the end product and didn't want to put it out. Apparently one exec asked after ten minutes, "Is the whole thing going to be like this?". Joffe convinced them to release it in the small art cinema, 68th Street Playhouse, in New York. In the pre-Jaws era, it spread to 15 cities and eventually did quite well.
In February 2006, The Times in the UK gave away a copy of this DVD to its readers. Usually a good sign that the rights people hold the film in low esteem. It is not included in any of the current available box sets.
The film's tagline: Crime Lives!
Reception
Take The Money And Run earned $6,080,000 at the US Box Office. It was the 23rd highest earning film of the year. It was considered a success.
Those who count this in their favourite Woody Allen films include Asghar Farhadi, Colin Firth, Bill Hader and Jon Lovitz.
The Writers Guild Of America voted Take The Money And Run the 76th funniest screenplay of all time in 2015.
The most important opinion to this film was, in the end, Allen's. The critical reaction to this, his first film, shaped Allen's view on criticism forever.
When his next studio gave him feedback, Allen saw the uselessness of it. He told Esquire [6]:
The guys at United Artists accumulated the nation's criticisms into a pile this big and I read them all. Texas, Oklahoma, California, New England… That's when I realized that it's ridiculous. I mean, the guy in Tulsa thinks the picture's a masterpiece, and the guy in Vermont thinks it's the dumbest thing he's ever seen. Each guy writes intelligently. The whole thing was so pointless. So I abandoned ever, ever reading any criticisms again.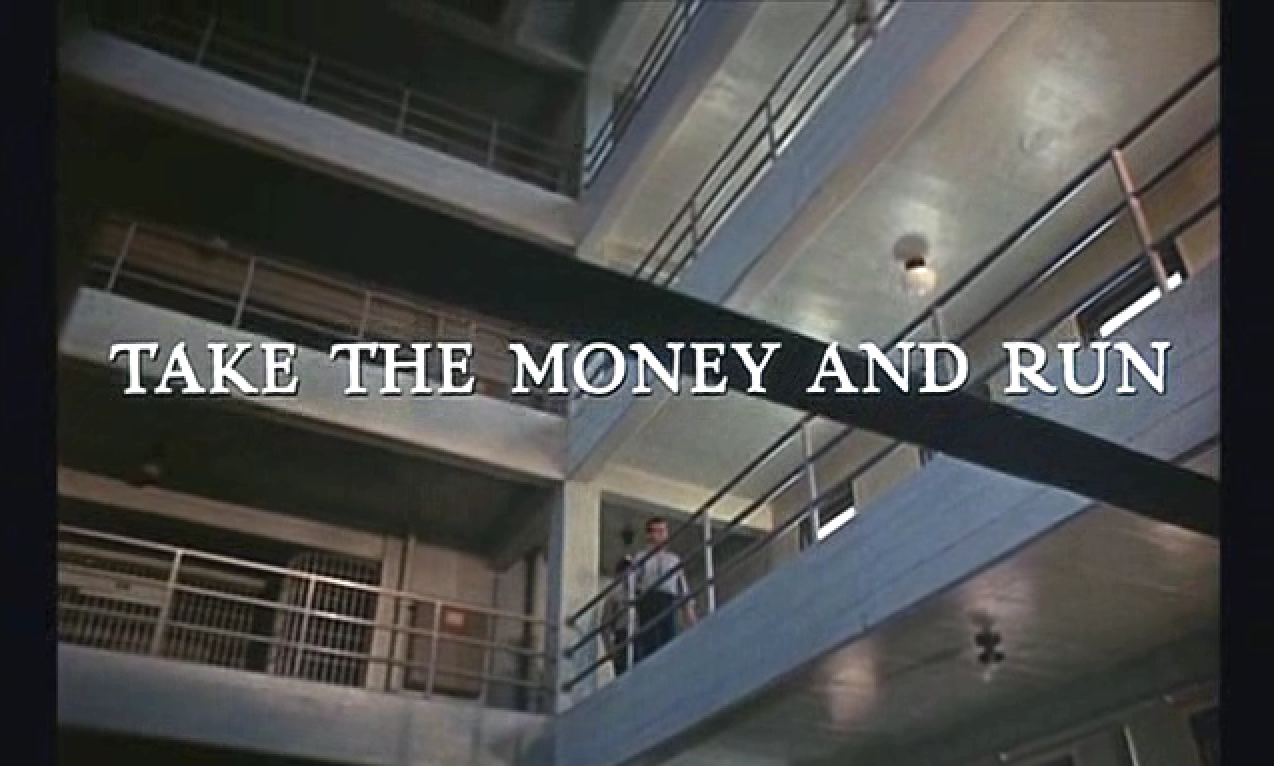 "I can't tell Louise that I was in jail and I rob and steal and never did an honest day's work in my life. You know a lot of people hold those things against you."

"After 15 minutes I wanted to marry her. After half an hour, I completely gave up the idea of snatching her purse."

"All I know is my heart was really pounding and I felt a funny tingling all over. I don't know, I was either in love or I had small pox."

"He is always very depressed. I think that if he'd been a successful criminal, he would have felt better. You know, he never made the 'ten most wanted' list. It's very unfair voting; it's who you know."

"He asked me, do I think sex is dirty? And he said it is, if you were doing it right."