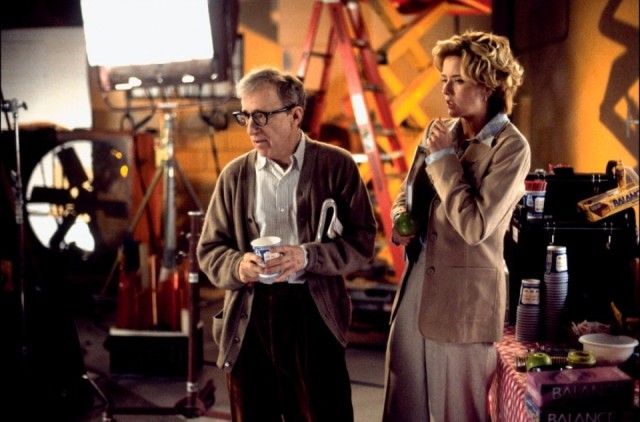 'Hollywood Ending' is the 32nd film written and directed by Woody Allen.
Another light comedy, Allen returns to Hollywood's abuse of art as a victim of his barbed wit.
Woody Allen stars as Val Waxman, a director past his prime who is given a second chance by his studio executive ex-wife Ellie (Téa Leoni) to make a new film. Unfortunately he is struck by blindness – but it might not be the problem that ends his career.
'Hollywood Ending' News Stories (show all)
Screenshots
Cast & Crew
The first of three films with Allen for Erica Leerhsen. She would go on to appear in Anything Else and Magic In the Moonlight.
Haskell Wexler was originally slated to be cinematographer, but was fired after a week. He was replaced by Wedigo von Schultzendorff.
Trivia
This film, with its famous last line praising the French, opened the 2002 Cannes Film Festival.
Locations (show map)
Filmed, once again, in New York City.
Trailer
Gallery