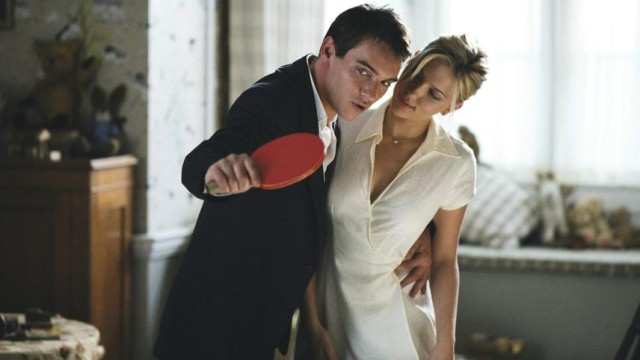 'Match Point' is the 35th film written and directed by Woody Allen.
This film looms large in the legend of Woody Allen. His first film set solely in Europe, it saw a big departure for Allen, after a period of being in the outs with the critics and audiences. Having played around with light comedies for several films, he also crafted one of his most serious films and breathed new life into his decades old career.
Jonathan Rhys Meyers stars at Chris Wilton, a tennis instructor who finds himself in the circles of the British upper class. He is given almost everything – money, a job and a bride. But his passion for actress Nola Rice (Scarlett Johansson) might cause him to lose everything he has.
'Match Point' News Stories (show all)
Screenshots
Awards & Nominations (show all)
| Film | Academy Awards | Golden Globes | César |
| --- | --- | --- | --- |
| | | | |
Trivia
Kate Winslet was originally cast to play Nola Rice but dropped out just before filming.
The script was originally set in the Hamptons before Allen changed it to London.
Locations (show map)
After a long string of films of thirty films or so set in the US and mostly New York, Allen surprised everyone by making a film in London.
Trailer
Promo images
Gallery