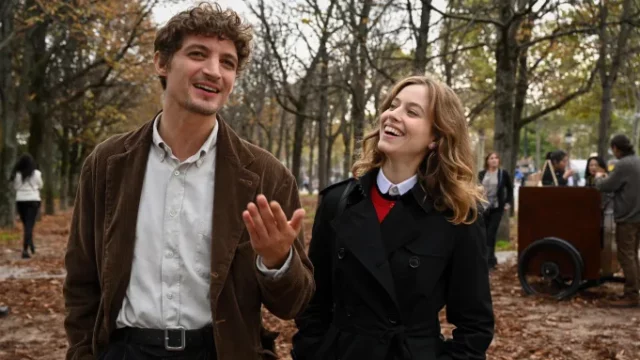 Huge news today as we have the name for Woody Allen's 50th film. The title is Coup de Chance, which is French for stroke of luck. The French title reflects the films French setting and all French cast. The news comes with the announcement that the films has been picked up for sales and came with more details about the plot. Deadline broke the story.
Allen has been unusually forthcoming with what this film was going to be about. He described it in many interviews as a Match Point-like thriller, comparing it to his 2005 film. He added new comments in the announcement made today.
Coup de Chance is a contemporary story of romance, passion and violence set in contemporary Paris. Shot all over the city and a little bit in the countryside, it evolves around a romance between two young people who are old friends and devolves into marital infidelity and ultimately crime. It stars very gifted French actors and actresses, is all in the French language and looks very beautiful as photographed by the great cinematographer, Vittorio Storaro. The rest I'll leave to surprise.
The details comes as West End Films, a UK based film company, is set to sell the distribution rights at the European Film Market in Berlin next week. They also confirm the crew includes Vittorio Storaro as cinematographer, his sister Letty Aronson producing, Sonia Grande on costumes.
The cast is also confirmed – Lou de Laage, Melvil Poupaud, Valerie Lemercier, Niels Schneider, Elsa Zylberstein, Bárbara Goenaga, Grégory Gadebois, Anne Loiret, Sara Martins, Guillaume de Tonquédec and Arnaud Viard. An official image of Schneider and de Laage was released.
This is very exciting news as Europe has always been Allen's strongest market. There seems to be excitement for the film, and the hugely talented and award winning French cast.
There will no doubt be a lot more information to come. Don't worry – it's been relatively quiet in Woody Allen land and there's podcast work to be done. But as the year ramps up we will be here.