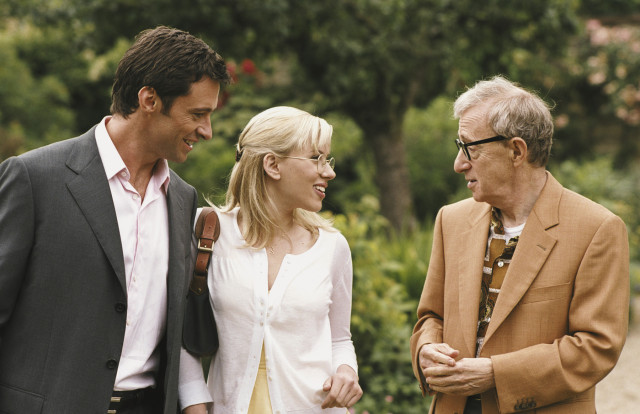 'Scoop' is the 36th film written and directed by Woody Allen.
Allen returns to London for something a lot more light hearted and silly. Scoop is a murder mystery caper done for farce, and one of Allen's rare comedies in his later career.
Woody Allen stars as Sid Waterman, also known as The Great Splendini. An American magician on tour in London, he meets a young journalism student Sondra Pransky (Scarlett Johansson), and become involved in a dead journalist's final story. The investigation is the identity of the Tarot Card Killer. Can it really be the charming Peter Lyman (Hugh Jackman)?
'Scoop' News Stories (show all)
Feb-Apr News bits: Festival de Curtas de Verín, Sharon Stone, Mariel Hemingway, Conal Fowkes, PopSpotsNYC, Pointless And More
Jan '21 News Bits: Walter Bernstein, Alice Spivak, Carrie Fisher, George RR Martin, Roberto Benigni and more
Every Cinematographer from Woody Allen's Films - Gordon Willis, Carlos Di Palma, Darius Khondji, Vittorio Storaro and More
Screenshots
Trivia
Locations (show map)
This was Allen's second film, and second in a row, shot in London.
Trailer
Promo images
Gallery