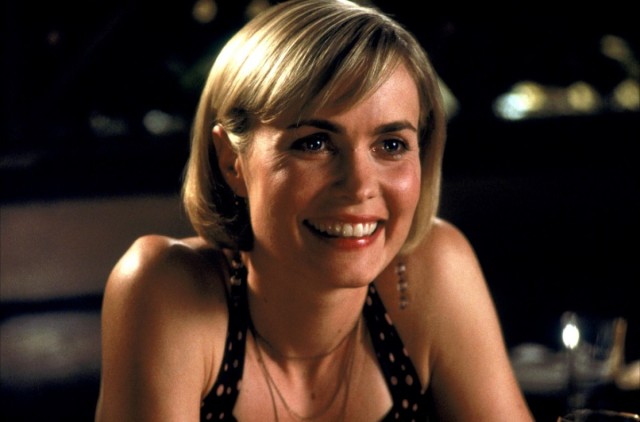 'Melinda And Melinda' is the 34th film written and directed by Woody Allen.
The last Allen American film for many years, this film presents an interesting premise – can the same story be told as a drama or a comedy? And which has more value?
Radha Mitchell stars as Melinda, the woman who is at the heart of two stories told by two men – Wallace Shawn and Larry Pine. Shawn has taken the details of the story and turned in a romantic comedy, where Pine has written a tragedy. The simple details can be taken both ways.
In the comedy, Melinda is a wacky neighbour to Hobie (Will Ferrell) and Susan (Amanda Peet). Hobie becomes smitten but needs to fight through a series of misunderstandings involving Josh Brolin and Steve Carrell.
'Melinda And Melinda' News Stories (show all)
Screenshots
Cast & Crew
Two high profile actors were unable to join the cast because they were not able to insured. Wynona Ryder was to play Melinda, whilst Robert Downey Jr was to play the role that went to Will Ferrell. Demetri Martin also auditioned for Ferrell's role.
Trivia
The bookend scenes allude to 'My Dinner With Andre', which also stars Wallace Shawn in a similar role.
Locations (show map)
Shot in Manhattan, New York City. After 27 years and 29 films in a row of making films in that city, this would be the last in the unprecedented run.
The restaurant used in the bookend scenes is Pastis on 9th Avenue and Little W. 12th Street
Susan's apartment is on 112 East 91st Street and Park Avenue.
Trailer
Gallery