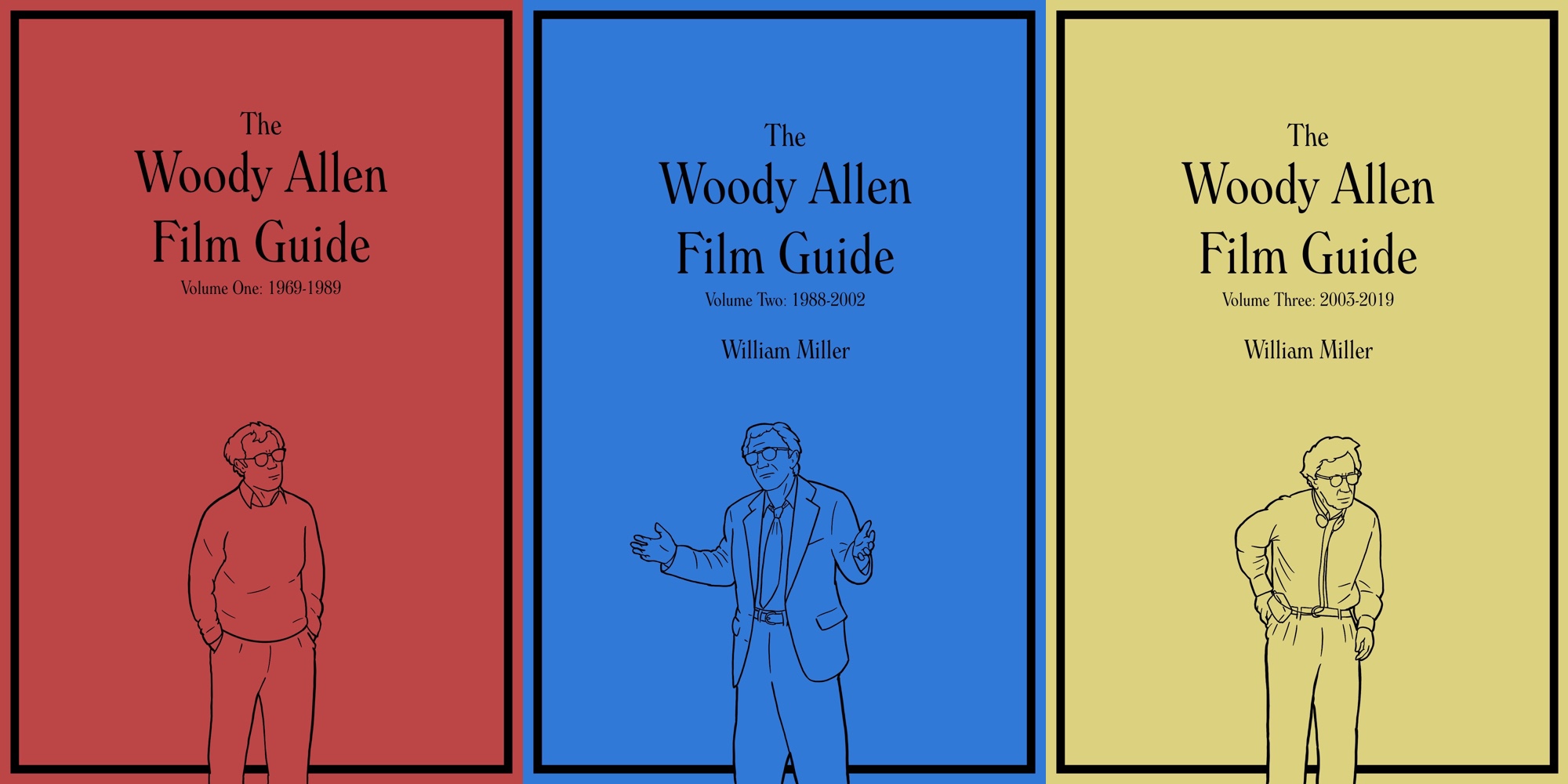 If you like our website, then you might like our books on Woody Allen. They're called the Woody Allen Film Guide.
The series will be released over three volumes. Volume 1 spans Allen's first 16 films, covering Take The Money And Run (1969) til September (1989). Volume 2 spans the next 16, covering Another Woman (1988) til Hollywood Ending (2002). Volume 3 spans Anything Else (2003) til A Rainy Day In New York (2019).
Each book features comprehensive guides to Allen's films. They include the story of the film's conception and production, collected comments from Allen and the cast, and details of the release and awards. There are also annotated guides to every film, covering trivia, locations, music cues, references and much more. They are the most comprehensive guides to Allen's films you will find.
Buying the books also helps with supporting the site.
You can get it from Amazon now on Kindle or paperback.