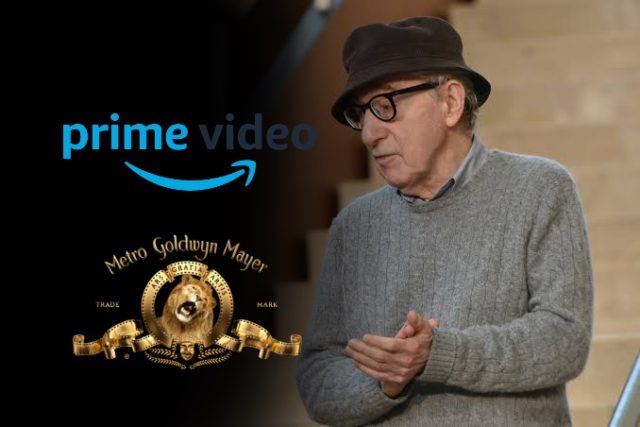 It's a huge deal and it reflects the changing media landscape. And once again, Amazon has come to play in Allen's work. Amazon has now agreed to buy MGM, which means they are the new rights owner of many Woody Allen films.
Amazon will pay a whopping $8.45 billion for MGM's catalogue of film and TV, but also the IP. Which means they not only own the master tapes of Rocky, they can now make Rocky branded socks. I think I have that right. 4000 odd films and 1000 odd shows are involved in the deal, so each film cost more than a million. MGM being eaten up is slightly ironic because usually they do the eating. That includes having bought the catalogues to United Artists and Orion Pictures over the years. A number of Woody Allen films are included in that deal. They are Allen's films from 1971 to 1991, 19 films all up. The list:
As you can see, they include many of Allen's masterpieces – like Annie Hall, Manhattan, Hannah And Her Sisters and more. It will be interesting to see if September was worth the million they paid for it.
There's no specifics but it's clear these titles will appear on their Prime Video service. Allen signed a record deal with Prime in 2015 when they were trying to pivot into films that won awards. That deal ended after one series (Crisis In Six Scenes) and two films (Cafe Society and Wonder Wheel) after Amazon declared they were out of the Woody Allen business. Allen sued Amazon and there was some sort of (undisclosed) settlement. Amazon do seem happy to be back in the Woody Allen business – his show and films are still on Prime, and outside of the US, where most people accept that Dylan and Ronan Farrow are lying, Allen's later films are also available. There's plenty of others who would take the catalogue of Amazon decide they want to sell it on. Even Disney+ makes the one Woody Allen film they have rights to available worldwide (that's Melinda And Melinda).
Details are still emerging as to what happens next and there's no timeline as to when this stuff will hit Prime. It seems unlikely Amazon will make DVDs and blu-rays of everything in such a huge catalogue, but hopefully they will be open to licensing it out to boutique DVD companies like Criterion or similar. Allen still has a significant amount of control over what can and can't be done with his films. Don't expect official Annie Hall socks just yet.
A lot of Allen's films have scattered international rights, making these mega deals less likely. Allen has some films at Sony, some at Universal, but sometimes it's US only. It seems complicated but so does this Amazon/MGM deal. Enough money did the job. No doubt this will not be the last catalogue acquisition story we will write for this site.