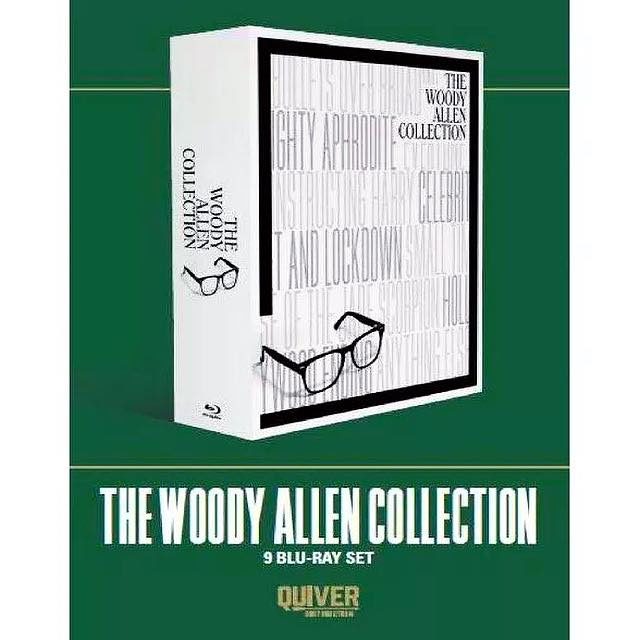 After years of unavailability, Woody Allen's work for Sweetland Films and DreamWorks are set to be back in print. A new box set will feature the films that span 1994's Bullets Over Broadway to 2003's Anything Else, and some of those titles arrive on Blu-Ray for the first time ever. The set, called The Woody Allen Collection, will be available on 23 November.
The full list of films are:
Bullets Over Broadway (1994)
Mighty Aphrodite (1995)
Everyone Says I Love You (1996)
Deconstructing Harry (1997)
Celebrity (1998)
Sweet And Lowdown (1999)
Small Time Crooks (2000)
The Curse Of The Jade Scorpion (2001)
Hollywood Ending (2002)
Anything Else (2003)
The collection comes from Quiver Films, a relatively new arm of Quiver Distribution. There was rumours that these films were being remastered and this will hopefully be followed up with a digital release or standalone DVDs. In 2016, a French collection (also called The Woody Allen Collection) released only some of these films on Blu-Ray. That collection did include Wild Man Blues, the 1997 documentary about Woody Allen's on tour with his jazz band.
New to blu-ray is Deconstructing Harry, Sweet And Lowdown, The Curse Of The Jade Scorpion, Hollywood Ending and Anything Else. Still missing is Don't Drink The Water, the 1994 television adaptation of Allen's own play, which he starred in and directed, that was produced by Sweetland Films. As usual for Allen, there are no special features.
These films feature some if Allen's acclaimed 90s work and awards were coming thick and fast. Dianne Wiest, Samantha Morton and Mira Sorvino are amongst some of the actors who won acting awards in this period. It followed by Allen doing a run of modest comedies for DreamWorks, none of which were very successful (but still very fun).
Although, it looks like Quiver have Sweet And Lowdown listed wrong in the box art ("Lockdown"), and they didn't mention Deconstructing Harry in the press release. I hope they get that sorted before the November release. It looks like a North American release is a lock, but these films are hard to find in most countries. Hopefully similar sets will roll out around the world, and maybe even onto streaming services.
And with this release, it now means that only a couple of Allen films have never appeared on Blu-Ray. Only a few that aren't collected are films that were made for one off distributors (Melinda And Melinda and Scoop are two).
You can find more information about The Woody Allen Collection at Blu-Ray.com.
We will have buy links on here when they start to appear.