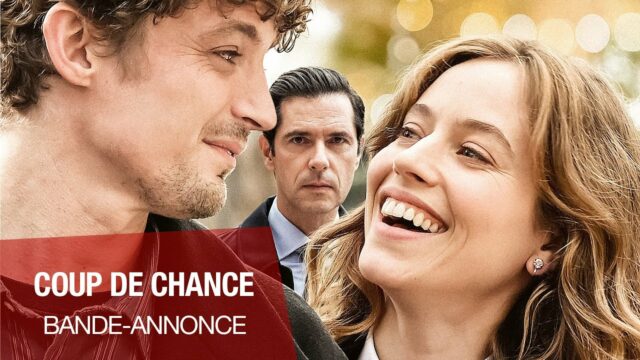 It's happening. Coup de Chance, the 50th film written and directed by Woody Allen, has a new trailer, poster and release date. The film is set to premiere in France on 27 September 2023.
Heres the trailer.
And here's the poster.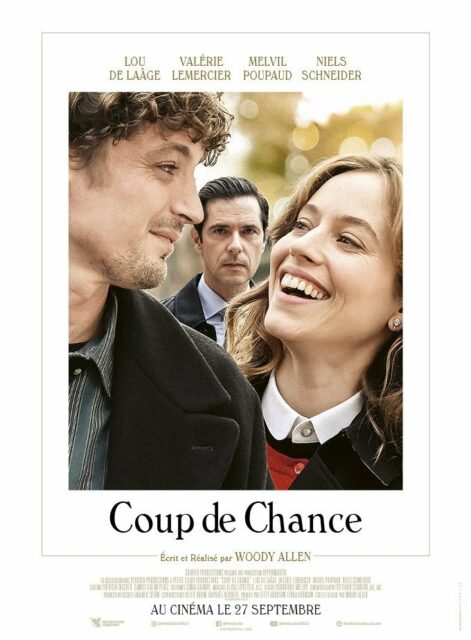 Of course, the trailer is in French and currently has no English translation. We know the film is a thriller and centres around some sort of love triangle. Valérie Lemercier was the first to be cast, but looking at the trailer the film really revolves around Lou de Laâge (who we now know plays Fanny Moreau). She is married to Melvil Poupaud's character Jean, but has an affair with Niels Schneider's Alain. That love triangle is writ large on the poster. Lemercier appears briefly in the trailer.
The trailer certainly sells the tense tone of what Allen has called a Match Point-like thriller. Paris looks extremely beautiful, especially when shot by cinematographer Vittorio Storaro.
Here's the synopsis.
Fanny and Jean have everything, they are the ideal couple: fulfilled in their professional lives, they live in a magnificent apartment in the high-end districts of Paris and seem to be as in love as the first day they met. But when Fanny crosses, by chance, Alain, a former high school friend, she is immediately hooked. They see each other again, and, very quickly, get closer and closer…
There's a few reports that Coup de Chance could premiere at the Venice Film Festival in late August – which would make sense for a quick French follow up release.
More news – and hopefully and English subtitled trailer – will hopefully follow!