News bits: our twice monthly collection of Woody Allen bits from around the web. Another bumper edition.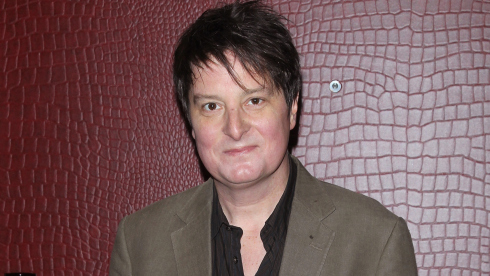 We start with sad news. Actor Christopher Evan Welch has passed away. He appeared in many huge films such as 'Lincoln' and 'The Master'. He worked with Allen on Vicky Cristina Barcelona as the narrator (and did a wonderful job). He was 48. Variety has the full story.
Anjelica Huston recently sat down with Larry King for an interview. She was asked about working with Allen, and we have a video of it! Huston worked with Allen on two films – Crimes And Misdemeanors and Manhattan Murder Mystery.
The Christmas episode of 'The Michael J Fox Show' has actress Juliette Goglia reading Woody Allen's book Without Feathers. Next year, we totally promise to start profiling all of Allen's prose work.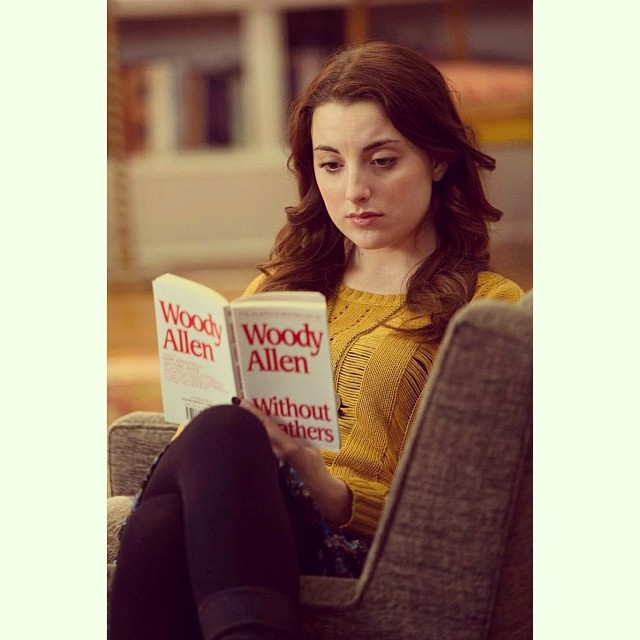 Utterly fantastic: a series of Disney posters as if they were created by Woody Allen, posted on Buzzfeed.
'The Little Mermaid' plus 'Vicky Cristina Barcelona' equals Ariel Vanessa Atlantica.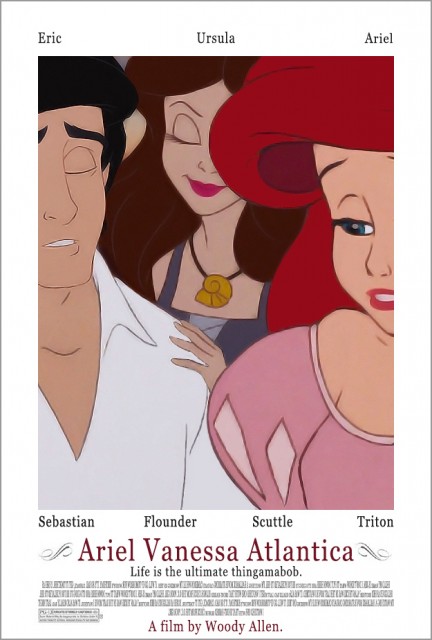 'The Lion King' plus Manhattan equals Matata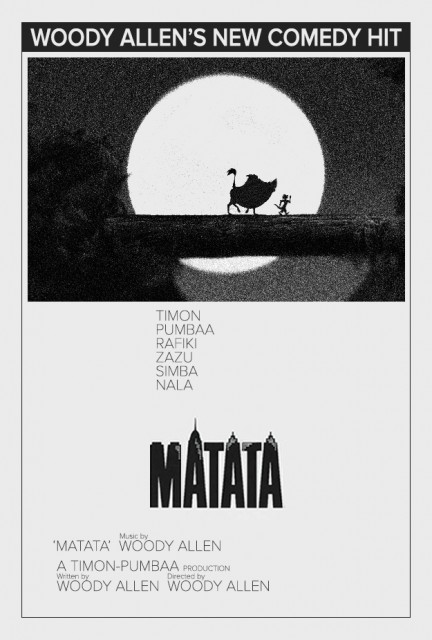 'Aladdin' plus Blue Jasmine equals Blue Princess Jasmine
'Cinderella' plus Hannah And Her Sisters equals 'Ella And Her Sisters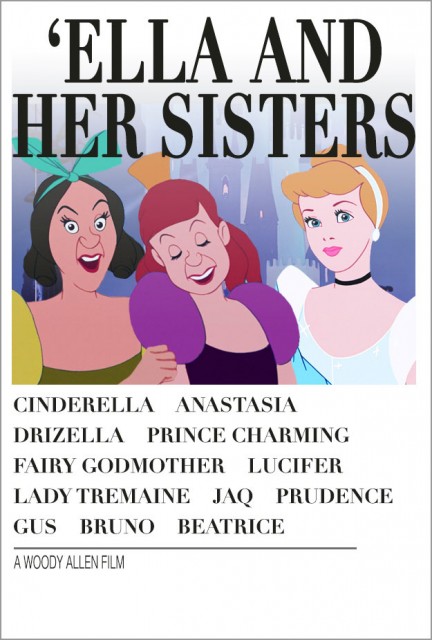 'Toy Story' plus Annie Hall equals Andy's Doll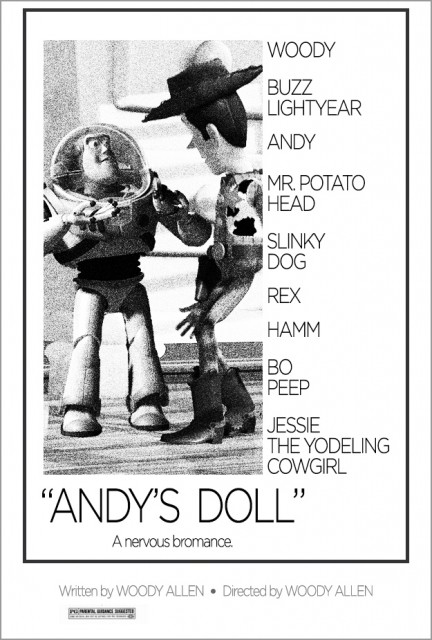 'Sleeping Beauty' plus Sleeper equal Sleeper Beauty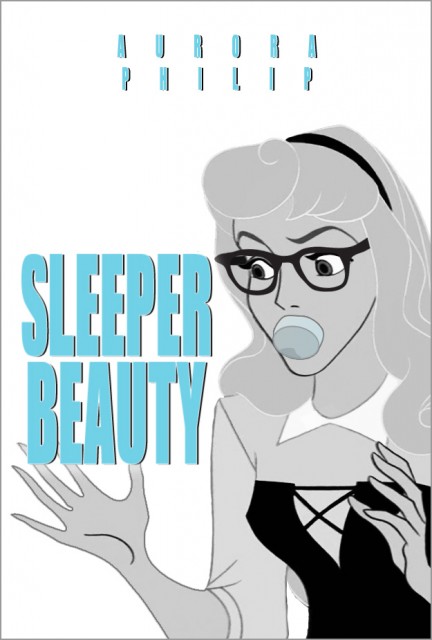 '101 Dalmations' plus Match Point equals Patch Point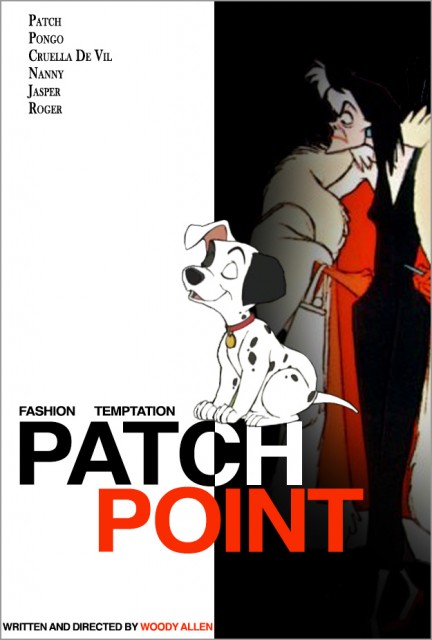 'Beauty And the Beast' plus Midnight In Paris equals Midnight In A Small Town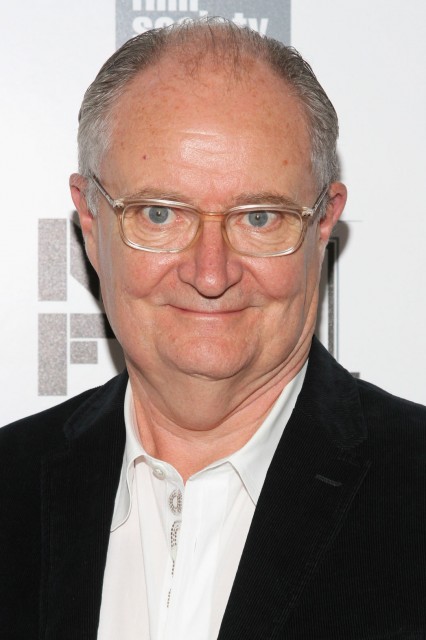 Academy Award winner Jim Broadbent starred in Allen's 'Bullets Over Broadway'. In a new interview with the Hollywood Reporter, he reveals what Mia Farrow had to say about him taking the job.
"I got the call [from Allen's people] on day one of filming with Mia [Farrow on 'Widow's Peak']," he said. He decided not to tell Farrow about his next acting assignment, opting to keep it a secret for a couple of weeks.

After he had worked with Farrow for the first part of the Peak shoot in Ireland, he told her about his next job with her ex-husband. (sic – Farrow and Allen never married)

Broadbent said Farrow advised that he should be glad to "work with Woody, he's a great director. Just don't have a baby with him."
There's more of Allen and Broadbent's amazing career at the Hollywood Reporter.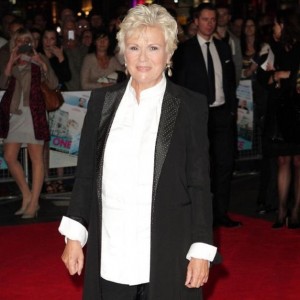 Another British legend, but this one has never worked with Allen. Julie Walters was recently presented with the Outstanding Contribution to Film prize at the British Independent Film Awards. Speaking at the ceremony, she named Woody Allen as top of her list of people she wants to work with. Find out more at FM247.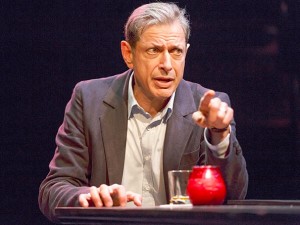 Jeff Goldblum, who appeared briefly in 'Annie Hall', also gave the smallest of shout outs to Allen Out promoting the off Broadway play 'Domesticated', he spoke to Broadway.com.
You've come a long way since that line in Annie Hall about forgetting your mantra.
That was a lucky line. Gee, I love that Woody Allen, don't you?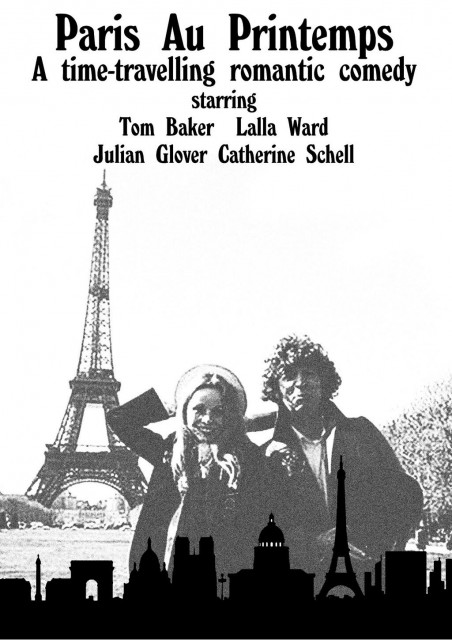 Happy 50th anniversary to 'Doctor Who', a show we love. Just in time for this fan poster (posted by @EducationNinja) that mixes Tom Baker-era Doctor Who with Woody Allen.
The Alamo Drafthouse has listed their 100 favourite films, which they will be showing at their cinema chains in the US throughout 2014. One Allen film – 'Hannah And Her Sisters', made the list. See the full list at Slashfilm.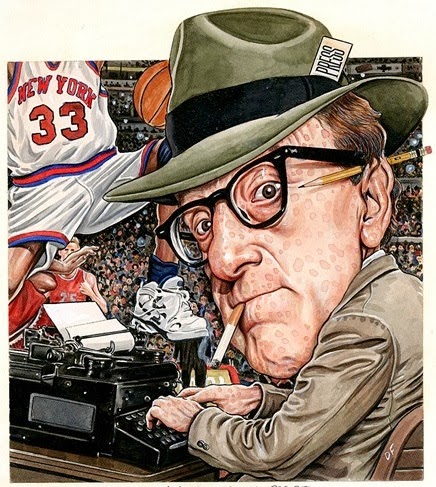 Drew Feldman made a blog post about an illustration he used for the New York Observer 25 years ago. It was used as part of a piece Woody Allen wrote about the Knicks. It was also the last thing he wrote for the Observer thanks to Drew.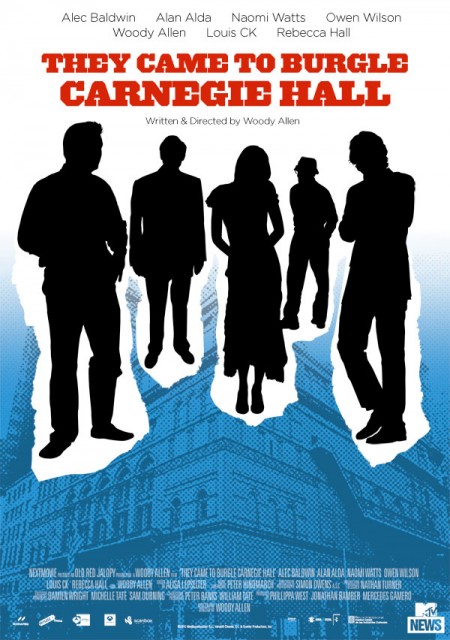 MTV has created posters for several fake films from 'The Simpsons'. One they thought would make a good Woody Allen film, 'They Came To Burgle Carnegie Hall'. See more at MTV.
Out of nowhere, the New Yorker declared Stardust Memories as their DVD of the Week, and Richard Brody wrote a piece about it. Find it on their site.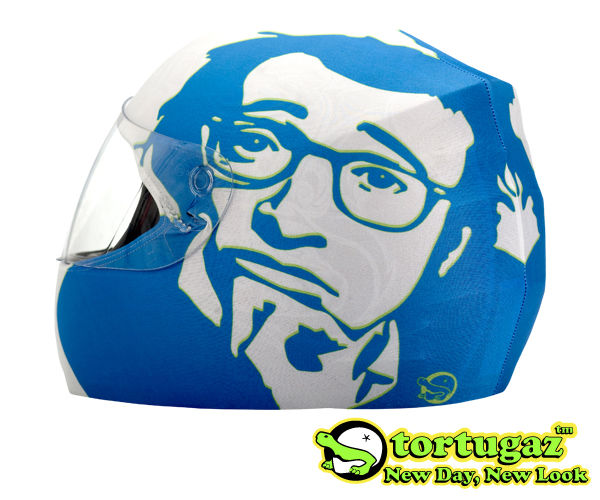 Get yourself a Woody Allen helmet cover.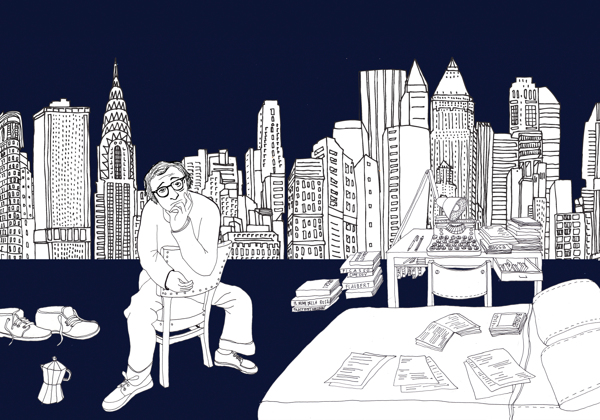 Finally – illustrator Anna Sutor posted this image.