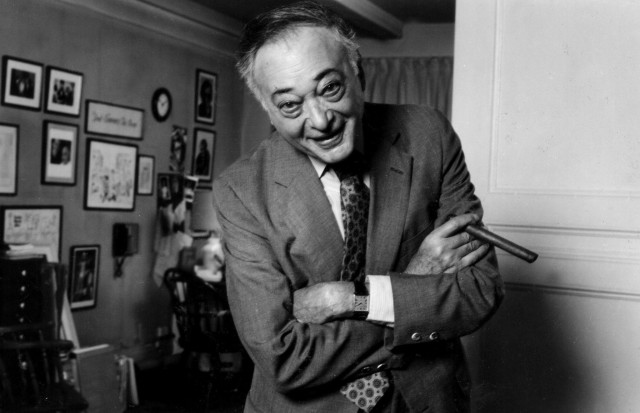 Jack Rollins, Woody Allen's manager for over 50 years, passed away this week. It was extremely sad news. His name still graces every Woody Allen film to date.
We now have details on the memorial service, for anyone who wishes to attend.
It will be:
Wednesday 24th June, 4pm
Riverside Memorial Chapel
180 W 76th St, New York, NY
According to the family, all are welcome.
There were also some tweets from Rollins' famous clients and friends. Here's a couple.
Jack Rollins one of managers has died.
A true mentor to me, his words always rang true.Sad but grateful
for our time together. #endofera

— Billy Crystal (@BillyCrystal) June 19, 2015
Jack Rollins died today. He was a really sweet man.

— jonathan katz (@jonathan_katz) June 19, 2015
It's incalculable how many lives & careers were impacted by Jack Rollins.I was looking forward to the next 100 years. pic.twitter.com/8IXNYT8AY0

— Bob Weide (@BobWeide) June 18, 2015