We are a little over a week away from the US release of Woody Allen's 2013 film Blue Jasmine. Today we have a couple of new images, an Italian release date, a great new piece in the New York Times and more positive press reactions.
Firstly the new images. These come from Finnish film site Finniko. The new shots feature Cate Blanchett, Peter Sarsgaard, Bobby Cannavale, Max Casella, Sally Hawkins and Andrew Dice Clay. It is definitely our favourite shot of Hawkins we've seen.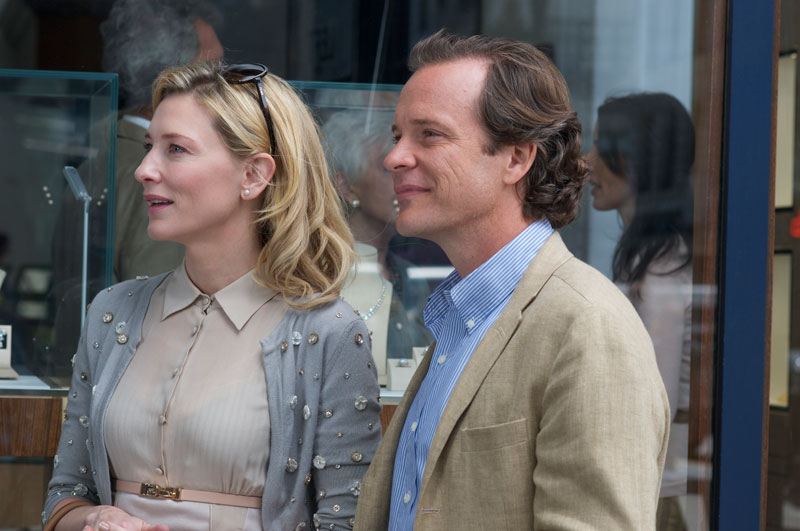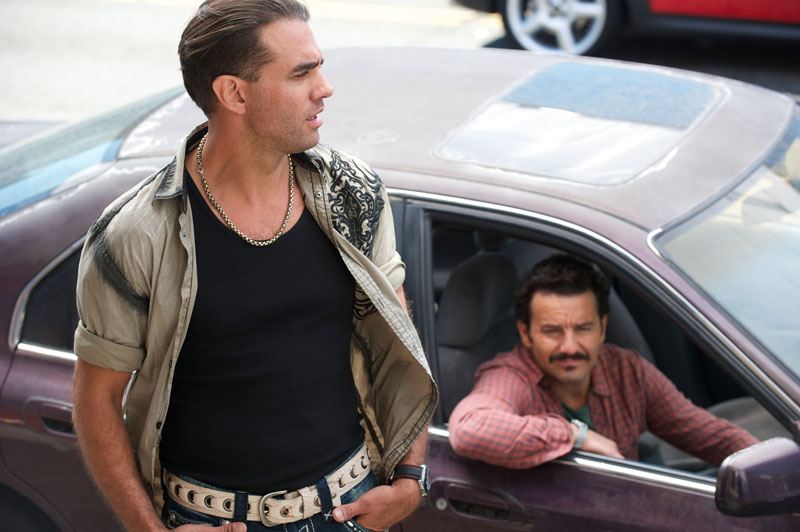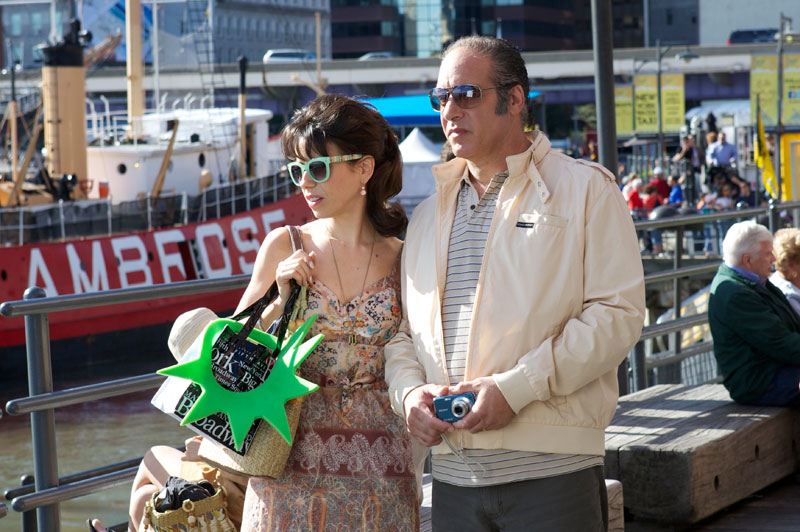 The New York Times has ran a lengthy new piece by Dave Itzkoff on Allen in the lead up to 'Blue Jasmine'. They've taken the angle of strong women in his long career – although they seem to downplay Mia Farrow in the new cartoon, they included Diane Keaton, Diane Wiest, Scarlett Johansson and Penelope Cruz. Read the full thing at The New York Times, including a gallery of some his best female characters.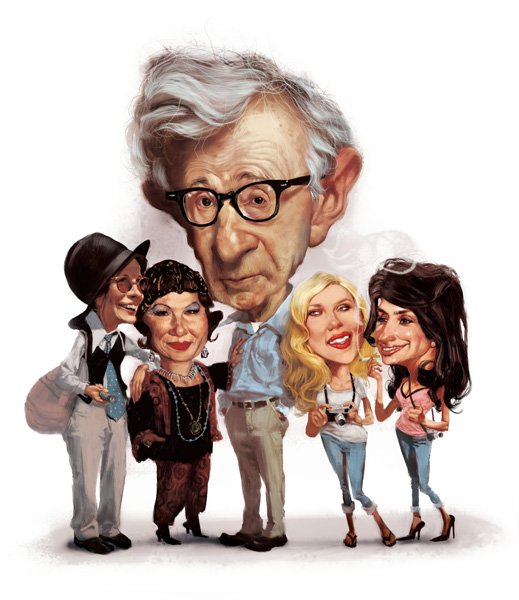 We picked a couple of quotes out.
Allen:
People have criticized me for being narcissistic. People criticized me for being a self-hating Jew, that's come up. But not being able to create good women was not aimed at me very often.
Scarlett Johansson on Allen:
His openness to the possibility that a woman can be both hunter and hunted allows him to explore more deeply the complexity of the female spirit.
Casting director Juliet Taylor on how the women keep coming but the men don't.
We have no money, and everyone knows it, and they think it's kind of humorous now,. There are people who have said, 'I just don't work for less than my price' — mostly American male movie stars.
And a fascinating conversation between Blanchett and Allen
"I said, 'How would you do this, Mr. Allen?' " she recalled. "And he said, 'Well, if I were playing the role, ' and I turned to him with a backwards grin and said, 'You know, you could have played this role.' "

Mr. Allen paused and thought about it "for a good minute and a half," Ms. Blanchett said, "and then he said, 'No, it would have been too comic.' "
NYTimes Arts Beat ran a Q&A of outtakes as well, focussing on the comedic talents in the film. Most revelatory is what he had to say about Louis CK.
I'd love to do a movie with him and me, a comedy. I'm looking for some idea that would work, for the two of us to do. Of course I hope that people aren't disappointed that I don't act with him [in "Blue Jasmine"], and he doesn't have a commensurately comic part with his talent. But some day, I will get something that we could do together, because I do think it would be fun. I'm such a great fan of his.
Much more, including a potential return to stand up, at Arts Beat.
Speaking of stan up, Andrew Dice Clay is heading back on the road. He's been asked about Allen in new interviews, and in one tells a great story about coming up with a shot for a master director. From Review Journal.
'Look right over there at the pier. You got all the sun you want in the world right over there. So why don't we break for (expletive) lunch, get something to eat, and then we'll just do the whole scene over there?' And he looks at me and goes, 'That's a good idea.' And he took my idea, and it came out great."
Get the full story at Review Journal.
In other news, Italy has announced a release date for 'Blue Jasmine' – 5th December 2013. Italy is a huge market for Allen, and of course his last film was made there.
Finally – Mediamatrix were lucky enough to get an early screening, and has listed five things they liked about the new film.
More news of the new film as it comes. We expect proper reviews to run next week, and we are still trying to track down the exact cinemas in NY and LA that will be showing the film on the 26th.