Every…In Woody Allen's Films – a new series exploring the patterns that emerge in Allen's long, long film career.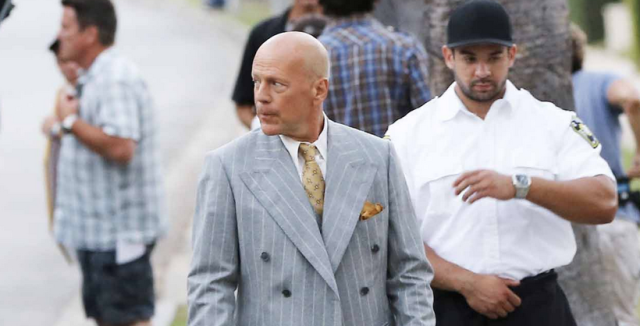 We've been toying with this series for a while, and we were not going to start with this one. But in light of Bruce Willis' sudden departure from Woody Allen's 2016 Film, we thought it was worth revisiting the history of re-casted parts in his films.
These are all roles offered and accepted by an actor (to the point of being announced) but the role was eventually played by someone else. We are planning a follow up of every deleted part – actors who had their entire storylines cut form an Allen film – because it was too long otherwise!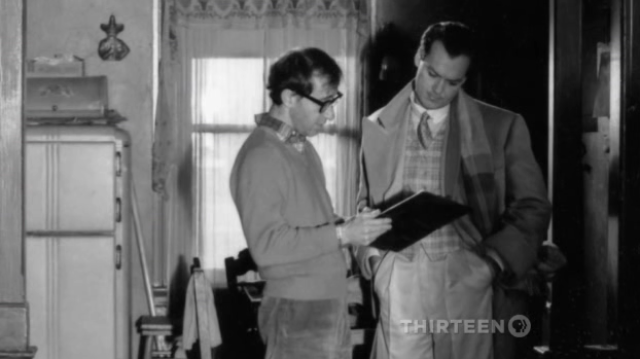 Michael Keaton – The Purple Rose of Cairo – 1984
One of the most famous re castings in Allen's career is also the first. Allen had deleted scenes and characters when they haven't worked, but this was a major role. Keaton was set to play Tom Baxter/Gil Shepherd, but Allen changed his mind, on just looks alone. Allen recast Keaton with Jeff Daniels, who looked more like a film star of the era.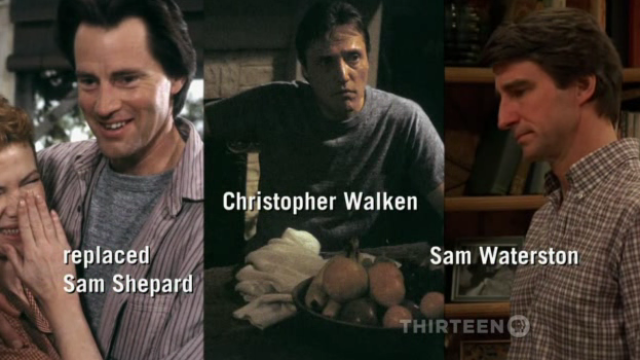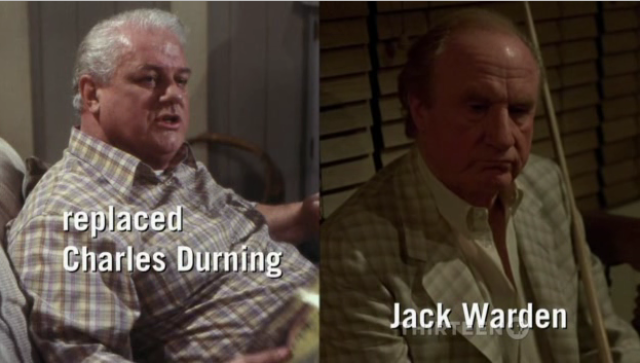 Entire Cast – September – 1987
Allen's most dramatic recasting. One role was recast twice. The film started with Charles Durning, Mia Farrow, Rosemary Murphy, Maureen O'Sullivan, Christopher Walken, Jack Warden and Dianne Wiest. Walken shot a few scenes but Allen decided it wasn't working out. Production restarted with Sam Shepard. But that didn't work either, and due to scheduling conflicts as much as anything else, Sam Waterson took Shepard's role with Elaine Stritch and Denholm Elliott replacing O'Sullivan and Durning. So he kinda made the film three times.
Dianne Wiest, Mia Farrow (kinda) – Another Woman – 1988
Farrow and Wrist, two of Allen best players, were set to re-team for Another Woman. However, Wiest pulled out due to sickness, and was recast by Jane Alexander. Then Farrow got pregnant, and took the lesser role, replacing Alexander. Gena Rowlands stepped in as the new lead.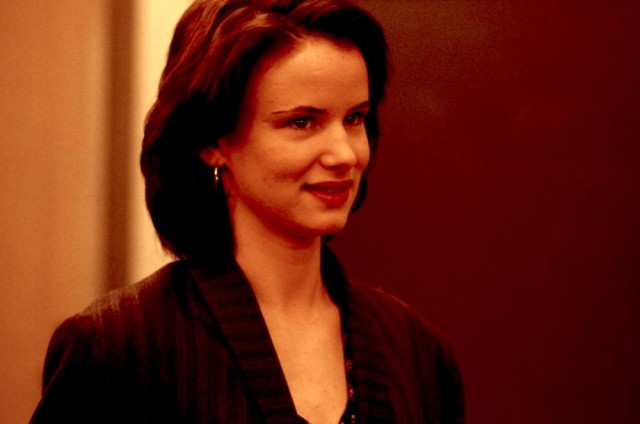 Emily Lloyd – Husbands And Wives – 1992
Emily Lloyd seems almost forgotten now, but she broke through in the late 80s with 'Wish You Were Here'. She couldn't seem to follow it up, losing major roles because of her behaviour. This included being fired from the role of Rain after two weeks in Woody Allen's 'Husbands And Wives'. Lloyd would go on to battle depression and anxiety. She was replaced by Juliette Lewis.
Vanessa Redgrave, Elaine Stritch – Celebrity – 1998
Technically a recast, Vanessa Redgrave shot scenes for a role that was not working. Allen recast the role with Elaine Stritch. But in the end that character was cut altogether, and some of the plot elements were shifted into the character played by Bebe Neuwirth.
Haskell Wexler – Hollywood Ending – 2002
It is not only the actors who can find themselves replaced. Haskell Wexler was replaced as cinematographer after a week in the role. He was replaced by Wendigo Von Schultzendorff, who has not worked outside of Germany before or since. It is unclear if any of Wexler's work is in the final cut, although it seems unlikely as Allen and Wexler could not agree on shots.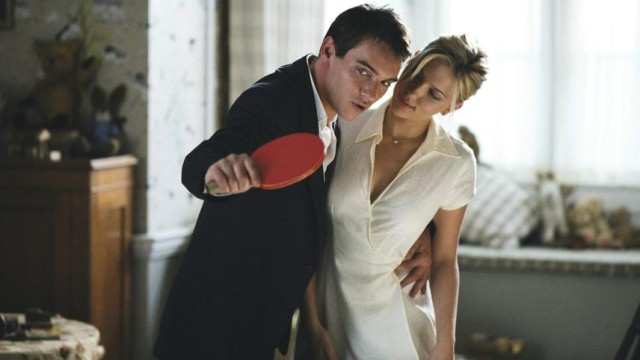 Kate Winslet – Match Point – 2005
Winslet was considered for 'Celebrity', but was finally cast in 'Match Point'. But shortly before filming started, she decided to leave the role to spend time with her new baby. Allen then went a different direction, casting an American in Scarlett Johansson. Apparently she was straight on a plane and arrived on the first day of shooting with no preparation.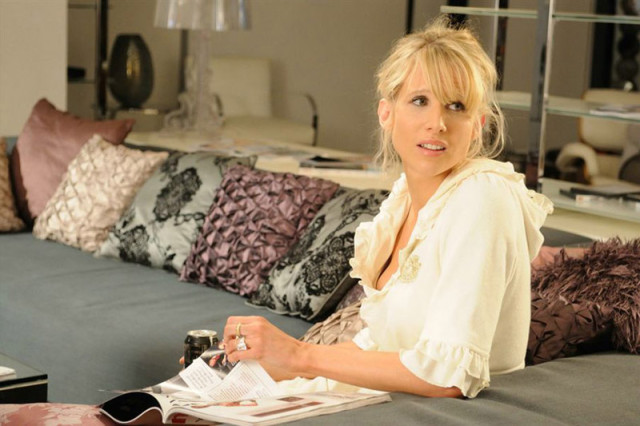 Nicole Kidman – You Will Meet A Tall Dark Stranger – 2010
Nicole Kidman had signed on and announced for 'You Will Meet A Tall Dark Stranger'. But shortly before production, she pulled out of the film due to scheduling conflicts with 'The Rabbit Hole'. No scenes were shot, and she was replaced by Lucy Punch.
David Krumholtz, Michelle Williams – Midnight In Paris – 2011
Woody Allen wanted to make Midnight In Paris in 2007, with Krumholtz and Williams attached to star. However, financing didn't work out, apparently due to the lack of star power (although Allen usually has final say on such things). The film was put on hold, and the actors moved on. Owen Wilson and Marion Cotillard played rewritten versions of the characters in the finished film.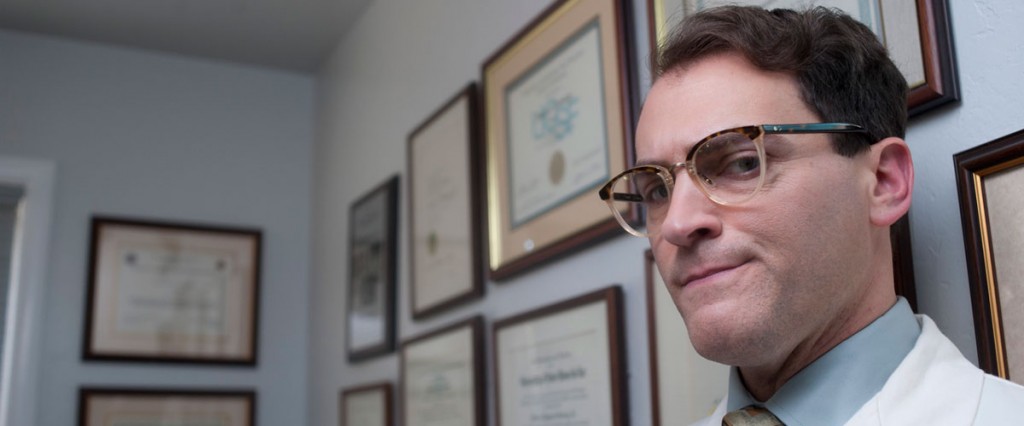 Michael Emerson – Blue Jasmine – 2013
'Lost' star Michael Emerson signed on for Blue Jasmine late in the game, and even discussed the role in some interviews. However, he never made it to set, and his role was played by Michael Stuhlbarg. We've never heard anyone mention why, and Emerson has never spoken about it since.
Bruce Willis – 2016 Film
Which brings us to Bruce Willis. Woody Allen is a filmmaker who has ultimate creative control. But he doesn't always use it, such as the case with 'Midnight In Paris'. He's also been happy for actors to leave his productions, as was the case with Winslet and Kidman – but neither of them made it to screen at all.
In the end, Willis is the latest of what could have been. The photos of him on set will forever be a curiosity. The big question now is – who will replace him?