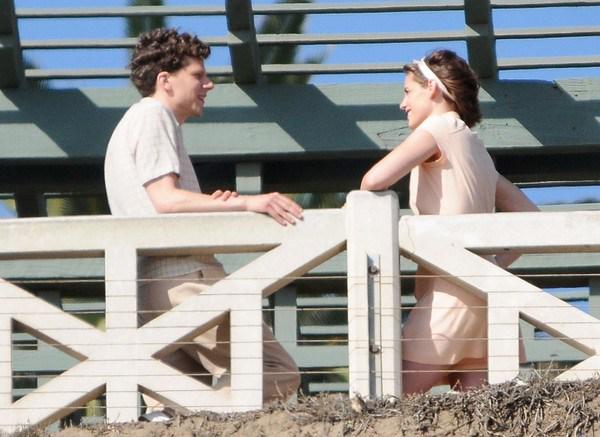 We are still kinda stunned by the Bruce Willis news, but production for Woody Allen's 2016 Film carries on. Jesse Eisenberg and Kristen Stewart are definitely appearing as co-leads, and it seems that they are once again romantic interests (naturally).
Eisenberg and Stewart were snapped sharing a kiss. According to the Daily Mail, the scene was shot in Santa Monica. The production is definitely taking advantage of Los Angeles.
Once again, it was just the two of them, none of the rest of the large cast was around. Perhaps this is part of the story, and the majority takes place in New York?
We are closely following the production of Allen's new film. Find all our coverage here.