Our twice monthly wrap up of Woody Allen bits from around the web.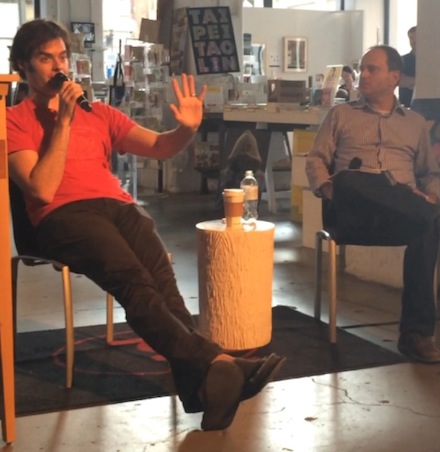 The wonderful comedian and impersonator Bill Hader has made a remarkable list – 200 comedies everyone should see. There's lots we've not seen and we have a whole slew of films to hunt down. XO Jane has the amazing list, as well as a video of Hader talking about the list.
He, of course, chose several Allen films. Here's the Allen films that made his list.
Take the Money And Run
Bananas
Love And Death
Annie Hall
Zelig
Broadway Danny Rose
Radio Days
Crimes And Misdemeanors (a comedy?)
Bullets Over Broadway
There are so many great films on this list…we don't even know where to start.
Video below. Around 6 minutes in, he talks about Allen and in particular Take the Money And Run.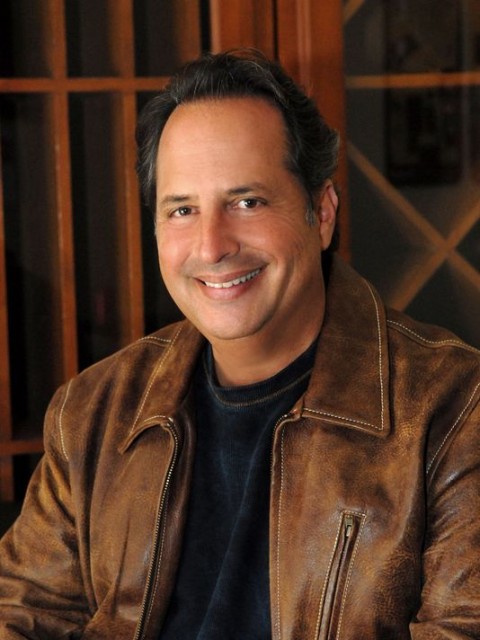 Jon Lovitz is out promoting his new stand up show. The comedian appeared with Allen in Small Time Crooks. He spoke to Democrat and Chronicle about his early love of Allen.
I wanted to do musicals when I was seven. Then I saw Woody Allen in 'Take the Money and Run' when I was 13, and I said, 'I want to be a comedian like Woody Allen.
He also shared an anecdote from the 'Small Time Crooks' set.
I was doing this really heavy accent, and he finally said, 'No, I think it's better if you just do yourself. Guys like us — we're already funny.' So I went back to my mark, and I got tears in my eyes. … 'Guys like us.' He said it twice! It meant the world to me that he said that.

"I called (friend and fellow SNL alumni) Dana Carvey and told him he said that, and Dana started screaming. It's such a compliment. … It was 100 percent complete validation of my choice in life."
Loan Chabanol had a small but memorable role in John Turturro's Fading Gigolo. The film, which stars Allen, was released earlier in the year. Chabanol shared with Paris Match her meeting with Allen.
(Excuse the terrible translating from French)
My agent thinks of me for the audition for the new film by John Turturro, "Fading Gigolo" with Woody Allen. I read the scene, I am careful with my accent. At the end of the audition, I have the feeling that it was not up to par. Yet, surprise: I get a call from John Turturro who wishes for me to go through the reading. He even gives me a copy. Three days later, I have the part! I'm in photo shoot … I scream with joy! Two months later, the shooting began. Anxious, I arrive on the set. John Turturro introduced me to Woody Allen. Who is reserved, he does not speak. I sit next to him. A simple rehearsal and everything has started! The pressure is immense. I'm in front of two masters of cinema … But everything goes perfectly. Woody puts me at ease. Very professional, he guides me in my first steps on camera. Between takes, we talk about our lives, our experiences … My fear subsides. It's an amazing memory! I do not have time to come down from my cloud.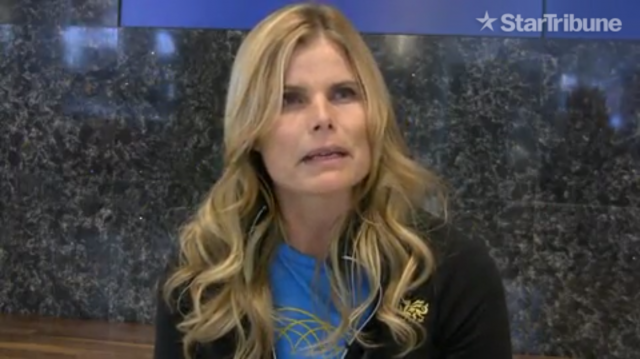 A video profile from the Star Tribune of Mariel Hemingway, she spoke about hoping to work with Allen again. She's worked with him twice – Manhattan and Deconstructing Harry. It starts about 5 minutes in, and she talks about keeping in touch with Allen. She seems pretty confident she will work with him again. Watch the video at Star Tribune.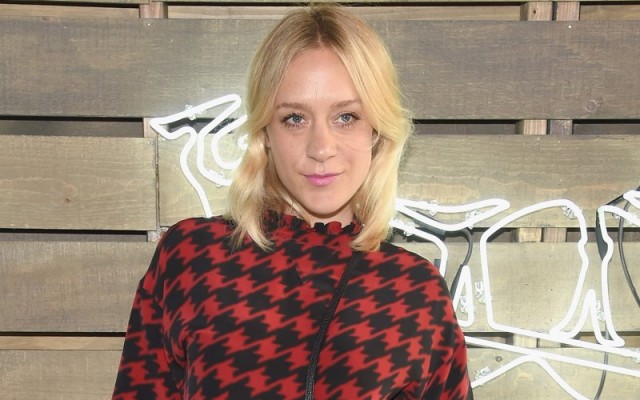 Chloe Sevigny has been out promoting her new TV show 'The Cosmopolitans', writted and directed by one of our faves, Whit Stillman. She appeared in one Allen film – Melinda And Melinda. she mentioned him in a short snippet.
You had a Woody Allen experience with Melinda and Melinda, but that was in New York. Weren't your scenes shot inside a restaurant… was it Pastis?

I did. It's like a right of passage. We shot our scenes in Il Buco. I love me some Il Buco.
One Perfect Shot on Twitter continues to highlight wonderful single frames in films. They recently featured this one from Annie Hall.
@OnePerfectShot SUBMISSION: ANNIE HALL (1977) Dir: Woody Allen | DoP: Gordon Willis pic.twitter.com/RmS0DINkS6

— Pat Bowlby (@producepat) August 23, 2014
Flicksided are going through every film of Allen's. It's split into three parts so far – 1969-1980 ('Take The Money And Run' to Stardust Memories), 1981-1990 (A Midsummer's Night Sex Comedy to Alice) and 1991-2000 (Shadows And Fog to 'Small Time Crooks').
Den Of Geek counted down the 10 best music moments from Woody Allen films. Number 1 was, perhaps predictably, 'Rhapsody in Blue' from the opening of 'Manhattan'. Second is more interesting – Allen with Goldie Hawn with 'I'm Thru With Love', as they dance along the Seine in Everyone Says I Love You.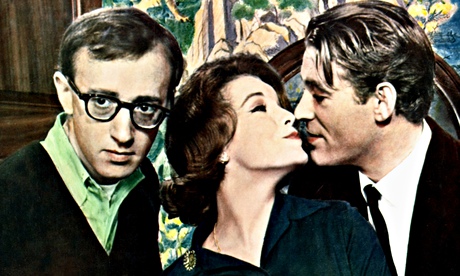 The Guardian recently flashed back to 1965, and republished their review of What's New Pussycat?. It's not flattering!
Fan art from Facebook
Woody Allen plush toy