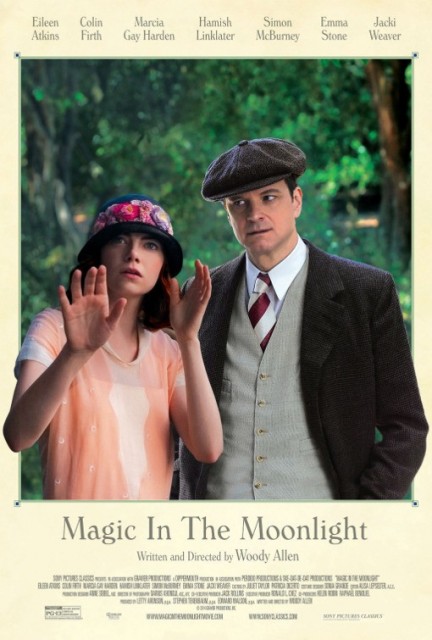 Magic In The Moonlight is Allen's 44th feature film, made in the South of France. Anchored by a great screenplay and some strong performances, the film really dances with its scenery, costumes and overall escapism. It's a crowd pleaser that lacks the killer wallop of some of Allen's best work, but it's a joyous getaway nonetheless.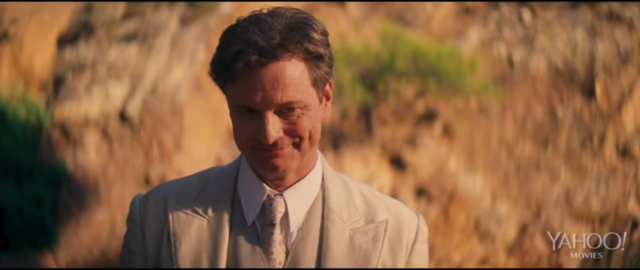 Colin Firth stars as Stanley, a magician out to debunk a 'fake' psychic who has fooled a rich family in the south of France. That psychic is Sophie Baker (Emma Stone) who instead manages to shake Stanley to his core with her powers. But nothing is ever quite what it seems.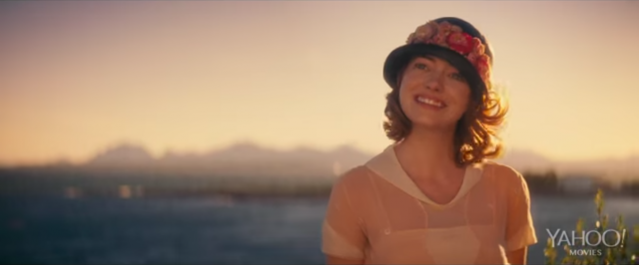 We saw this film in a screening where the woman next to us remarked as the film finished that it felt like a good massage. It's a feel good film with lots of lovely things to look at. It's an old Hollywood adventure abroad, and it's a world that you won't want to leave.
Firth's abrasive Stanley is great, and a long line of deeply flawed leading men in Allen films. It's his story, and as much of a jerk as he can be, we can't help but agree with him. Much of the tension in the film revolves around us wanting him to be our cynical hero – to be even more Stanley. We feel sorry for the fool.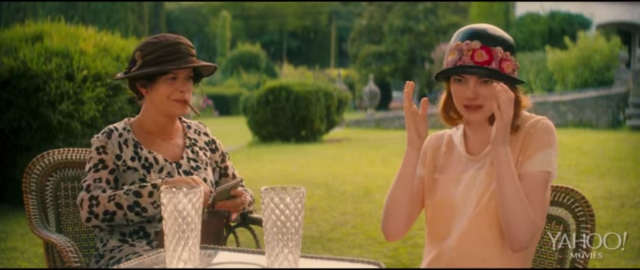 Stone is also great as the psychic, all big hands and eyes, although she is given less to do. The surprise star is Eileen Atkins, the most endearing person in the film who is at once insightful yet optimistic about the mystery of life. Hamish Linklater also proves again he is a gifted comic. Marcia Gay Harden, however, is totally wasted, and one wonders if there was another subplot lost.
There are big themes on hand here, played softly. Coming off the raw, brutal Blue Jasmine, at times we wanted the consequences to be harsher. It's a minor spoiler to say but everyone pretty much gets some sort of happy ending in the end. It's right for the film, but we've seen Allen pull off a better trick before (see The Purple Rose Of Cairo).
That said, the last minute of the film is one of Allen's most memorable cinematic moments. In an era when people go see films mainly for CGI explosions, the ending pulls of a neat little cinematic scene. In fact, there are a couple of more 'ah ha' moments, involving magic and reveals, and you leave wishing there was more of them.
The screenplay is great. Allen has written more produced screenplays than anyone else, and he knows how to move the story along, give us all the info we need yet craft a good mystery and reveal it as well. There's plenty of good one liners from Firth, but it's a couple of heart wrenching scenes from Stone that really steal the show.
What is really top notch is the production. This is one of Allen's most beautiful films, thanks in no small part to cinematographer Darius Khondji. The other highlight is Sonia Grande's costumes. Along with the exquisite mansions and the vintage cars, this film looks like a million bucks.
Set in the 1920s, this feels very much like a between the wars European escape film. You sometimes expect Maurice Chevalier to turn up. It's romantic and fun. Not as deep and confronting as some of Allen's best, but a it's a delightful romp.
Full cast: Eileen Atkins, Colin Firth, Marcia Gay Harden, Hamish Linklater, Simon McBurney, Emma Stone and Jacki Weaver.