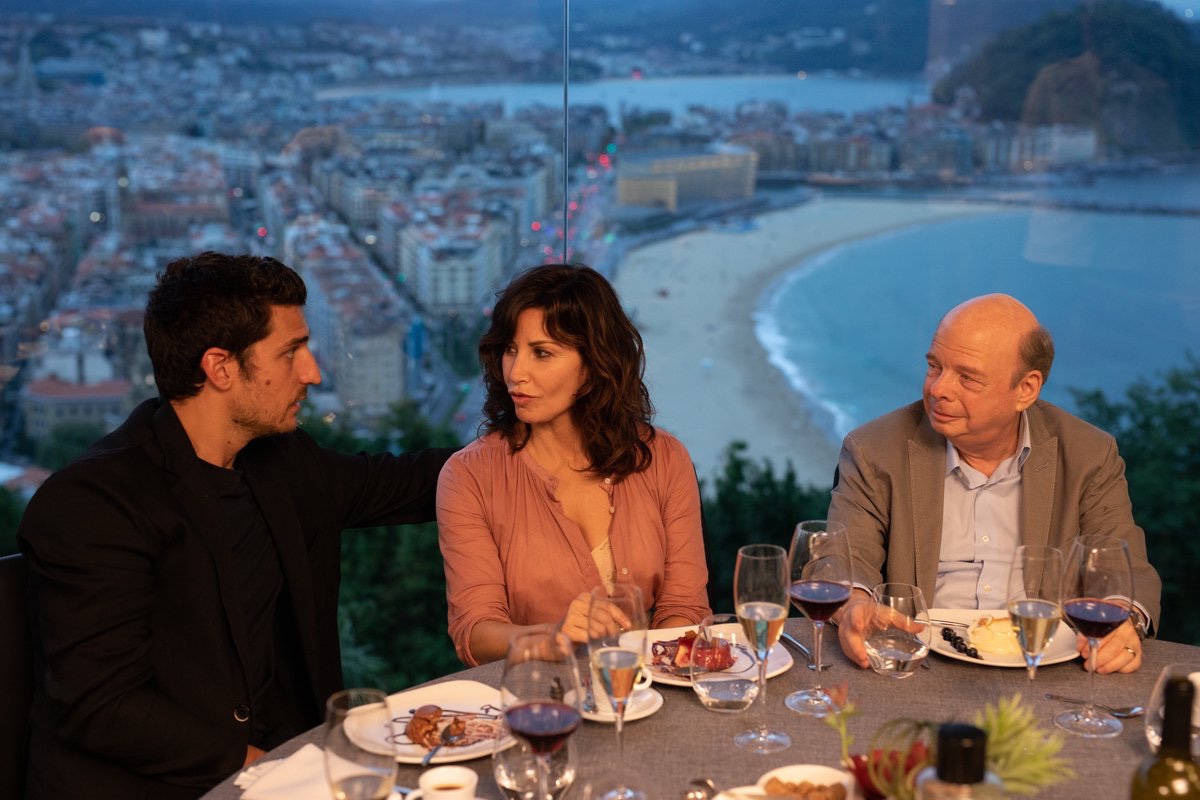 With the imminent premiere of Rifkin's Festival, the new Woody Allen film, at the San Sebastián Film Festival, there has been a flurry of marketing materials. Most prominent is a new press kit for the film featuring quotes from the cast and background about the film. There's also new interviews with Elana Anaya who has been leading press duties.
The Rifkin's Festival press kit reveals some interesting snippets about the film's conception. It's only in Spanish, so please excuse the mangled Google translation. It can be found here.
Allen originally envisioned a younger man in the role, but then realised that Wallace Shawn would be able to pull off the intellectual qualities of the character of Mort Rifkin.
Says Allen:
"Wally has a very funny image, as well as the ability to portray that more emotional side. Although the most important thing is that he really is very intelligent. Some of the actors I had considered for the role were perhaps intellectuals, but they did not give off that special aura. It was then that I thought, "Why don't I cast a real intellectual?" Once I had already flipped the switch in my mind, the person who was born to play the role appeared before my eyes."
Here's heaps of quotes from the cast on working with Allen.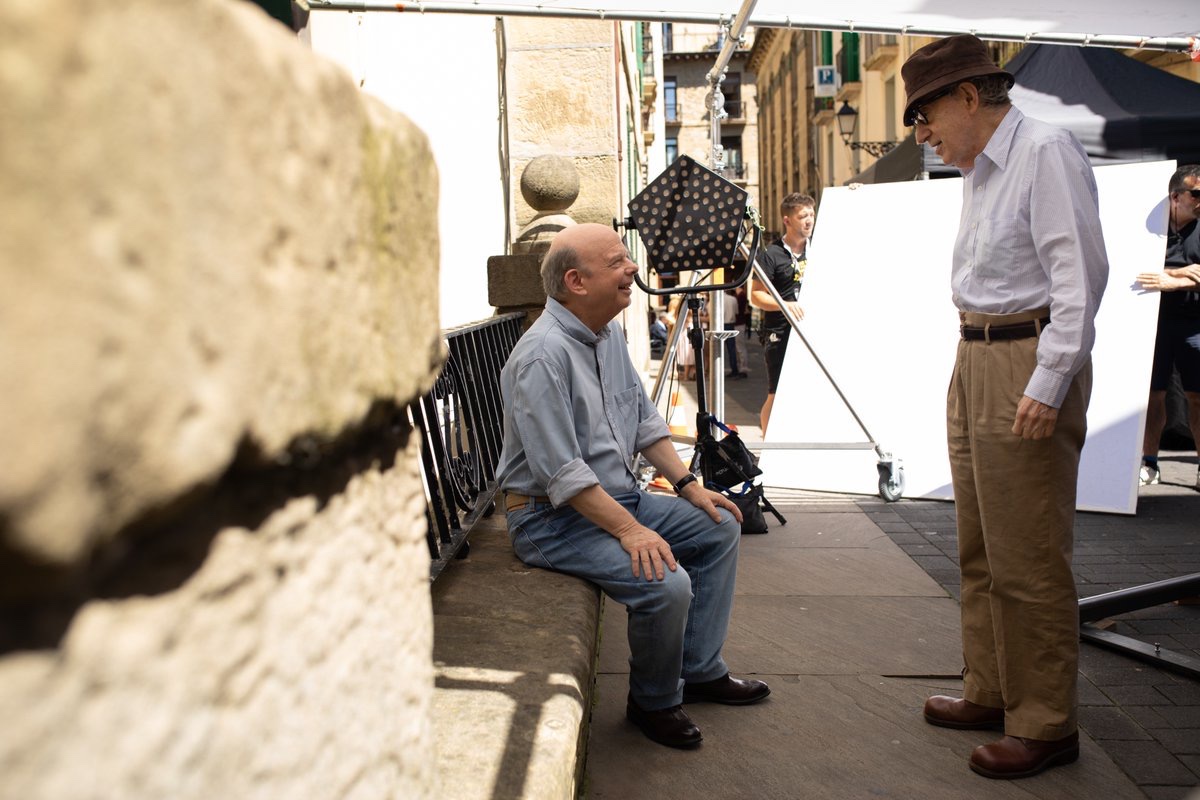 Says Wallace Shawn:
"In my opinion, Woody likes it to be spontaneous. If something looks like it has been artificially improvised, you don't like it. You don't want actors to come up with a preconceived idea of how someone would behave in a situation and then try to imitate you. He wants them not to have a prior plan and to let their subconscious surprise them."
Says Gina Gershon:
"At first it was very difficult, because Woody wanted me to be myself, without adding anything, something that, honestly, I have never done before. And I thought: "But what am I if I'm myself?" His first direction was: "Don't think. You're thinking too much, just stop." I told him okay, so, from that moment, I stopped thinking."
Elena Anaya:
"He gave me incredible directions. All the comments were very precise and true. He said to me, "When you said this phrase, you were thinking about this, but you have to think about this other thing." And he was absolutely right. It was as if he was reading my mind, I was able to see everything I was thinking."
Louis Garrel:
"I've seen all his movies and I was very curious to see how he worked. I asked him if he could add this and that, and he said, "Sure, it just has to sound natural. You can add whatever you want". It was then that I realized that he did not have any special secrets, but only sought naturalness."
The press kit also reveals the role played by Christoph Waltz, which we won't do. He does reveal he is only in one scene. Says Waltz:
"I wanted to work with Woody Allen. Better a scene than nothing. Maybe next time I'll have two scenes. I'm glad I have to earn it."
And it looks like Allen finally found another excuse to shoot in black and white. He had not done so since 1998's Celebrity, although he's flirted with the idea many times since. Cinematographer Vittorio Storaro talked about Mort having black and white dreams.
"Most people dream in color, but I think Mort dreams in black and white because he identifies so much with the classic movies that he loves so much. If you think about it, there is more imagination than reality in black and white photography, because black and white does not exist in nature."
Anaya also spoke to XL Semanal about working with Allen.
"Woody gave me a hug at the end, even though he is a person with very little physical contact. He told me that he was very grateful that I had made a huge effort, I had given everything and that I was an excellent actress."
She also revealed that Penelope Cruz was originally considered for the role.
Rifkin's Festival is set to premiere in just over a day! Check back here for more news!