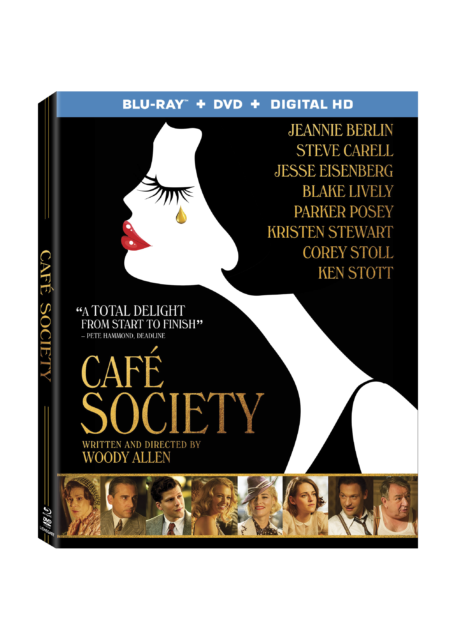 Café Society, the latest film written and directed by Woody Allen, is out now in the US. The film was released in US cinemas in July, and was acquired by Amazon and distributed by Lionsgate.
You can get it now on Amazon, digital or on Blu-Ray or DVD.
Here's the link to get it on iTunes. The iTunes version has a Red Carpet video.
Only out in the US (and France, who released the film earlier in the year). More countries no doubt will follow.
Not sure when the film will hit Amazon Prime, who paid top dollar for the film.
Café Society is still playing in many parts of the world, including Australia.