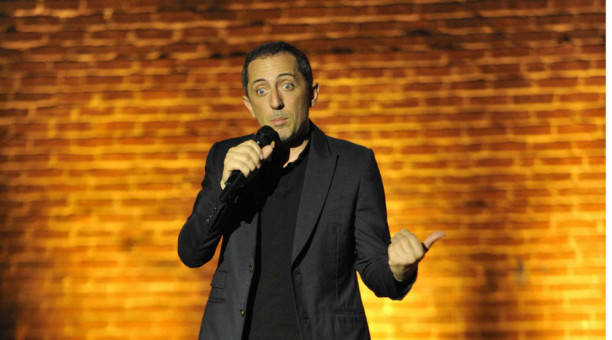 Crisis In Six Scenes is the new series written and directed by Woody Allen. And news today shows we still know so little about the series that starts in just three weeks. Because French comic and actor Gad Elmaleh apparently filmed a secret role that no one knew about.
Programme.tv has revealed that Elmaleh filmed his part for Allen when he toured the US earlier in the year. Elmaleh had worked with Allen before, starring in Midnight In Paris.
According to the article:
Gad Elmaleh plays the role of a man who consults a shrink, wife of Woody Allen played by Elaine May. This character is on the verge of suicide because his wife wants to become a prostitute.
We are starting to think there might be something significant being kept from audiences. Allen has done this in the past – nothing about the promotional material for Midnight In Paris alluded to the time travel aspect.
We have no details about Elmaleh's role, how many episodes, or anything. Three weeks to go….