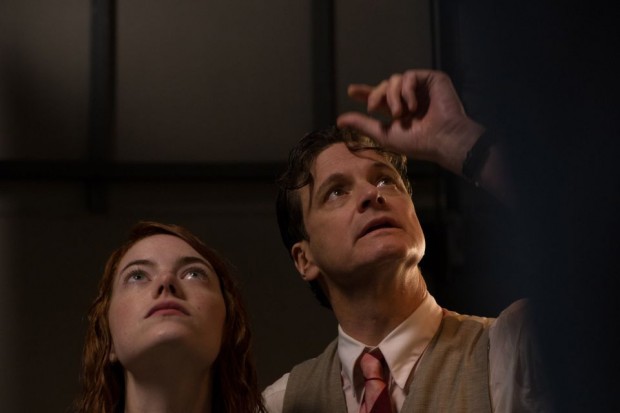 We are five weeks into the release of Magic In the Moonlight, the new film written and directed by Woody Allen. We have a box office update and a round up of various news bits.
Magic In the Moonlight has grossed $8,972,804 worldwide at the box office. Once again, the US makes up a big majority of that number, bringing in $7.2m. It actually moved up from last week to be the 13th biggest film in the US last week. With no real big overseas markets yet, this figure should improve significantly in the coming weeks.
In terms of Allen's own career, 'Magic...' currently sits at 29th in terms of box office, over taking Mighty Aphrodite ($6.5m) and trailing just behind Alice ($7.3m).
This week sees the film released in Australia, Brazil, Cyprus, Finland, Greece and New Zealand. The first two are usually good markets for Allen.
Sony Pictures Classics has released a 30 second TV spot.
Movies Coming Soon have released a third clip from the film. This one is titled 'Seance'.
Australia's leading film show, At the Movies, reviewed the film. David Stratton in particular gave the film a glowing review. But they also posted a small video of the review.
The film has a wonderful scene where Emma Stone and Colin Firth share lunch and discuss whether he wants to prove her wrong. This week, the Hotel Cap-Eden-Roc revealed the location.
So proud to see our sister hotel, Château Saint-Martin & Spa, in "Magic in the moonlight"! directed by Woody Allen. pic.twitter.com/MB4ICmlB2q

— Hotel Cap-Eden-Roc (@HotelCapEdenRoc) August 26, 2014
Watch the scene below.
We'll be back next week with another update!