Music Of Woody Allen Films – a new irregular feature about the musical compositions that have helped to make Allen's films sing.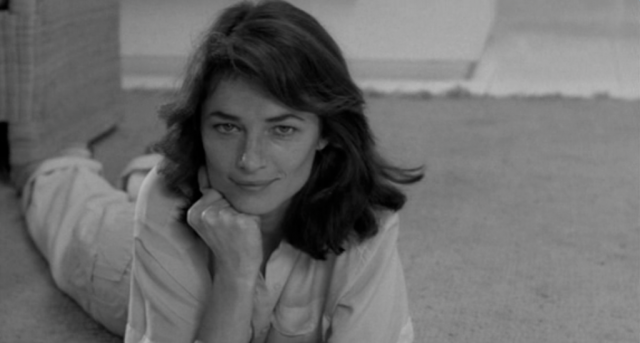 Stardust
Composed by Hoagy Carmichael (music) in 1927. Mitchell Parish (lyrics) in 1929.
Used in Stardust Memories
'Stardust Memories' – Allen's film about a film – takes its name from the song 'Stardust' – a song about a song. One of the most popular jazz works of the 20th century, and is used in the final moments of Allen's film, with a wonderful recording by Louis Armstrong.
The music for 'Stardust' was written by Hoagy Carmichael (born Howard Hoagland Carmichael), one of the greatest songwriters of the era. 'Star Dust' (originally two words) was his first real hit – the melody coming to him on a walk around his old university in Indiana. Carmichael had just finished his law degree but failed the bar exam in Miami in 1927. He moved home and focussed on what has always been a passion for him – music.
Carmichael was a craftsman. He took the parts of the melody and worked on them for months, sometiume jamming out variations with jazz bands. What he crafted was his greatest hit. But, like the song itself, it was a slow burn to success. The first version was an instrumental, recorded shortly after he finished the song, and was released in 1927, and credited to 'Hoagy Carmichael & His Pals'.
In 1929, Tin Pan Alley lyricist Mitchell Parish worked with Carmichael on lyrics. What Parish came up with was a nostalgic memory of a song, that reminds the singer of an old lover. With the new lyrics, the song was reframed as a sentimental ballad – and the long list of of cover versions rolled tape.
So many people have covered the song. Bing Crosby recorded it in the 30s, Frank Sinatra recorded it in the 40s and Nat King Cole recorded one of the most famous and beloved version in the 50s. There are literally over a thousand more.
In 'Stardust Memories', Allen chose to uses the version by Louis Armstrong & His Orchestra. Recorded in 1931 at the height of Armstrong's powers, the song is still a fiery, hot jazz number. They simply wreck the song in the best possible way.
It is one of Allen's most romantic scenes. Our hero Sandy Bates is taken back to a memory, of a Sunday in New York, record on, in an apartment over looking the park, just sitting around. And looking at the beautiful Dorrie, played by Charlotte Rampling, and feeling happy and in love. Those moments of simple happiness that is what life is made of, according to Allen.
It is a simple moment, and Allen times it perfectly – his dialogue ends as Armstrong's wonderful vocal kicks in. Rampling looks gorgeous as the camera stays on her, for no reason. Diane Keaton and Louise Lasser are beautiful women, but Allen worked with them for their comic talents. Rampling is a classical movie star stunner, the first in an Allen film. And he milks her sensuality for all it's worth.
It's hard to imagine a slow, somber version o the song in this scene, and having anywhere close to the same effect. The power and energy speaks to the hidden tension between the characters, who are otherwise relaxing on a lazy afternoon. The characters are not swooning slowly – there is hot blood running.
Allen didn't have a title for the film that would be 'Stardust Memories' (it had the working title of 'No. 4', i.e. less than half of Federico Fellini's '8 1/2'). That came later, and he took the memory image and combined it with this song for his title. Although it makes no literal sense, it fits thematically.
'Stardust Memories' is a film about a filmmaker, and there is the overt meta-ness. As with the song, which is about a song. But beyond that, it is to romance of it – the thinking of old lovers. Sandy is haunted by what could have been, and the people who have gone. By the end of both the song and the film, there is some sens of reconciliation – regret, but moving on.
Here's that Armstrong version.
Carmichael would go on to write many more classics, including 'Georgia On My Mind'. He would write and sing his own songs, and appeared in over a dozen films. He was inducted in the Songwriter's Hall Of Fame in 1971, and died in 1981. Allen would use Carmichael again – 'Two Sleepy People' in The Curse Of the Jade Scorpion and 'Up A Lazy River' in the Bullets Over Broadway Musical.
Our favourite ballad version is by Willie Nelson, from his album 'Stardust' (1978), a groundbreaking record of jazz standards. He has the lightness of delivery of Carmichael, and just the amount of thoughtful distance. It is one of his most popular songs.
Find all our the stories in our Music Of Woody Allen Films series. What song should we look at next?