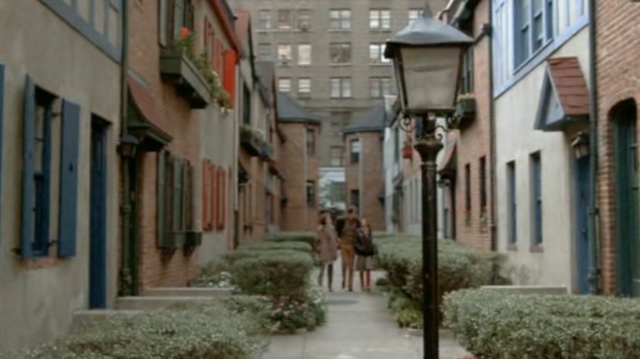 One of our favourite scenes in Hannah And Her Sisters is when David (played by Sam Waterston) takes Holly (Dianne Wiest) and April (Carrie Fisher) on an architecture tour of New York City. We've been working hard on updating our Locations Map and found that there were a couple of places in this scene we didn't know.
So we reached out to Bob Egan of PopSpots NYC, who had so cleverly worked out several locations used in Annie Hall. See his amazing work on that film here.
Bob sorted us out, and finally we have absolutely every location in this scene. Here's the video, followed by the breakdown. Thanks to Bob, and check out his site and follow him on Twitter (@PopSpotsNYC).
So – here is our video of the week – David's architecture tour of New York!
All locations are, of course, in Manhattan
1. Sitting in the car, David shows Holly and April and building he designed. It's 17 East 65th Street. It was built in 1941 – so David is lying terribly about having designed it. Waterston would have been 1. The ornate building next to it is the J. J. Van Alen House.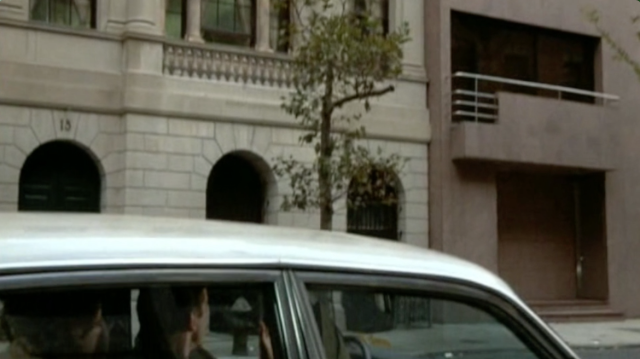 2. And we're off! First the Ansonia Condominiums (2109 Broadway at 74th St). Several sites have said this is the Dakota Building. Don't believe 'em.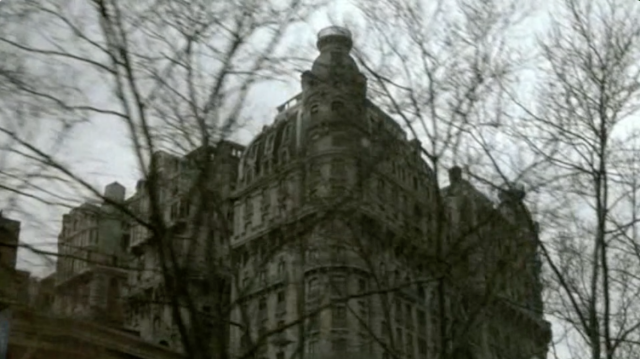 3. The Graybar Building (420 Lexington Ave)
4. The Alwyn Court Building (180 West 58th St, cnr 7th Ave)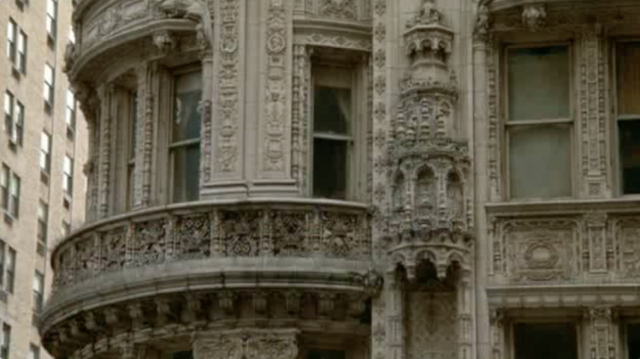 5. The Jefferson Market Library (425 6th Avenue at West 10th Street)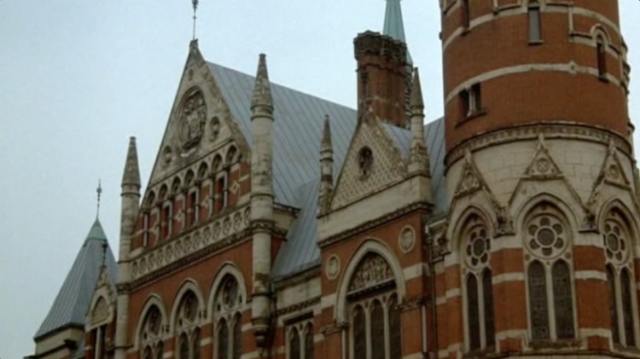 6. The bulging windows of the New York Yacht Club (37 West 44th St)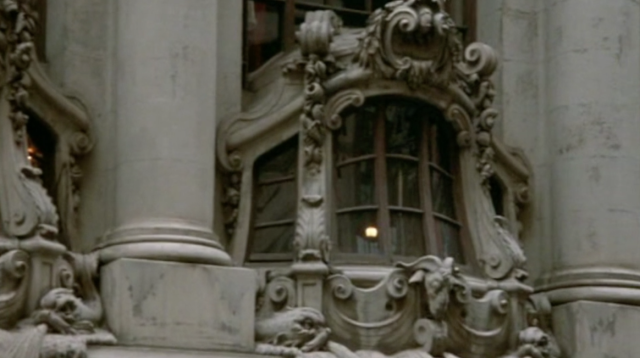 7. The Chrysler Building (405 Lexington Ave)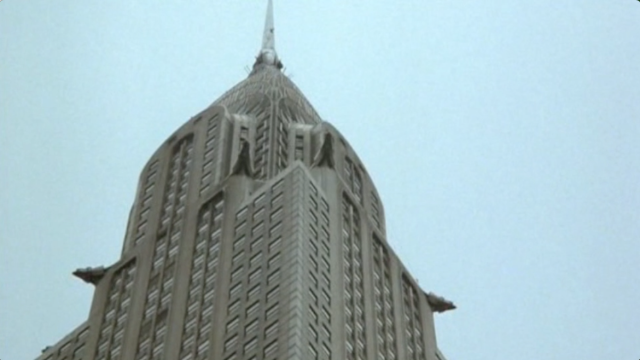 8. The Potter Building (38 Park Row at Beekman)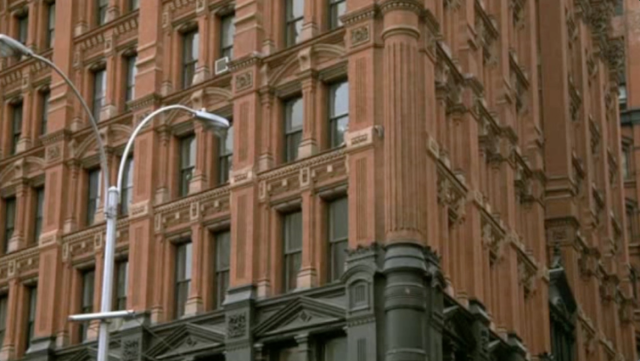 9. The Abigail Adams Smith House Museum (421 East 61st Street)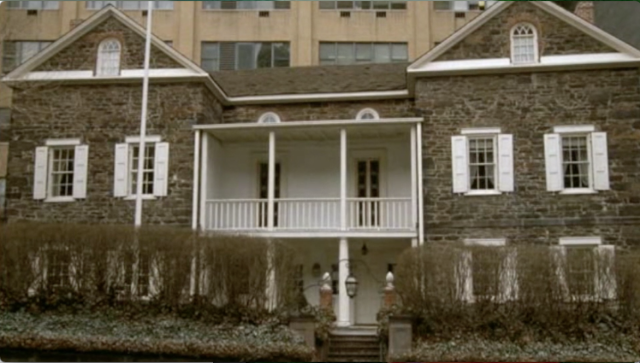 10. The cute tudor houses on Pomander Walk (260-266 West 95th St). Normally not opened to the public, so unlikely you can impress two potential sexual conquests with a stroll down this street, sorry.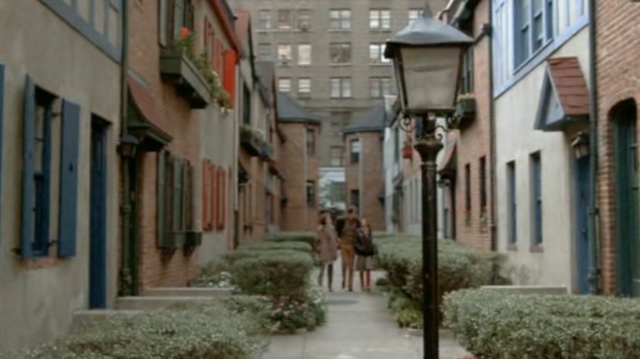 11. Finally, David speaks as we pan from the ornate Fabbri Manson (11 East 62nd Street – designed for the Vanderbilts)…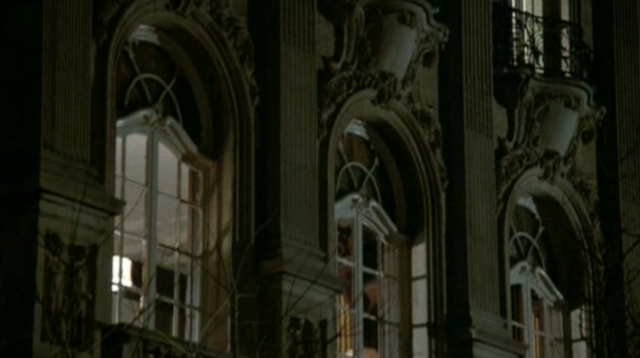 12. And we land on the small circles of the Fifth Avenue Synagogue (5 East 62nd st). Funnily enough – in one version of the 'Hannah…' script, this scene ends with a description about finding a piece of ugly modern architecture – and how it won't be hard to find.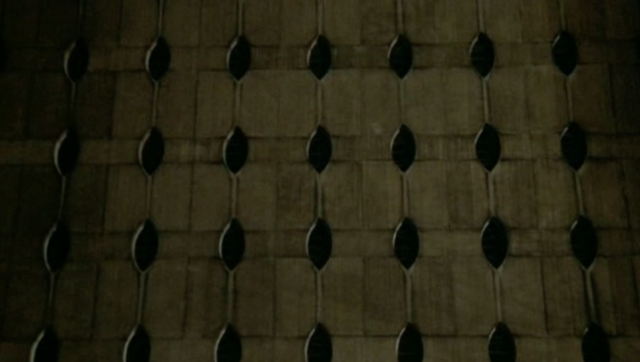 13. The trip ends, and cut to across the road. They are on 8 East 62nd Street, according to the address on the green canopy. The canopy is gone these days, but the doors remain.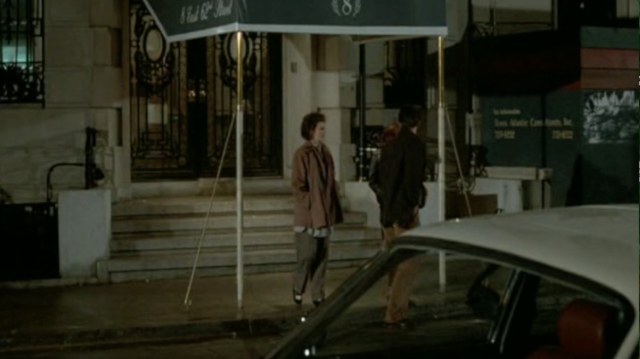 What a great scene, and what a great tour. 30 years later, and all these buildings are still standing. Hopefully, this will inspire someone to do the tour, or if some film student can recreate it for current day. It should be possible to do it in one day, although getting into Pomander Walk will be the main problem.
Thanks again to Bob Egan and PopSpots NYC.
Let us know what you think of these location breakdowns. If you like them, well… there's that opening scene of Manhattan…