News Bits! Our twice monthly round up of Woody Allen bits from around the web.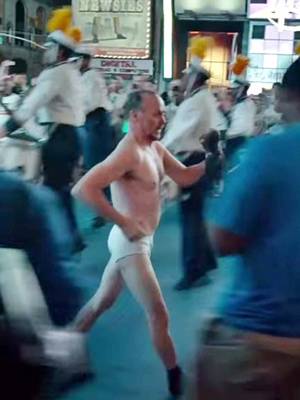 Congratulations to 'Birdman' for sweeping the Academy Awards. Woody Allen, of course, did not turn up. However, there was an article this week that tried to connect 'Birdman' with Woody Allen, in particular Bullets Over Broadway.
The Independent has pointed out several of the similarities – the setting, the themes, and some key scenes. In particular a scene featuring Michael Keaton being locked out of a theatre in his underwear is similar to a scene in 'Bullets…' featuring Jim Broadbent.
The superhero whose work has a strange resonance in Birdman is the mighty Woody Allen. His 1994 masterpiece Bullets Over Broadway, arguably the best comedy of his oeuvre, also concerns various traumas experienced by the cast prior to the staging of a highly emotional drama. Maybe the use of the same plot structure could be excused as coincidence.
A coincidence, we're sure. But read the case against at The Independent.
Speaking of Oscars – one Allen alum won an award. J.K Simmons, who took away Best Supporting Actor for 'Whiplash', appeared in Celebrity.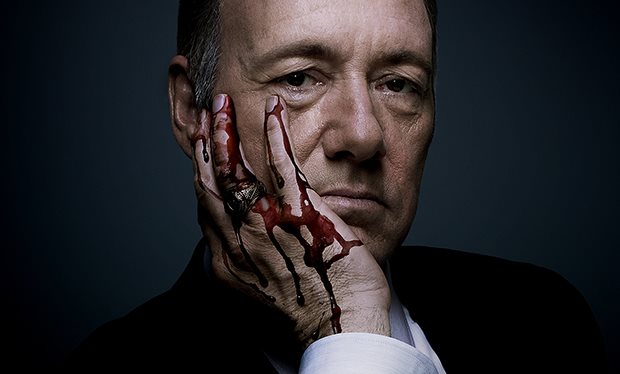 The anecdote that keeps on giving. Kevin Spacey is out promoting the new series of 'House Of Cards'. Radio Times asked him about his gift of a Netflix subscription to Woody Allen – and Allen's response.
Every time he announces a new movie, I never get an audition. So, I introduced myself and sent him a Netflix subscription and said I don't know if you've seen my work, but you might want to watch this series.
And did Allen respond?
Yes. He wrote me a very lovely letter back and he thanked me for the Netflix subscription and said he would absolutely consider me.
We would LOVE to see this happen. Of course, Allen has signed with a Netflix competitor – Amazon – for a 2016 Amazon Series.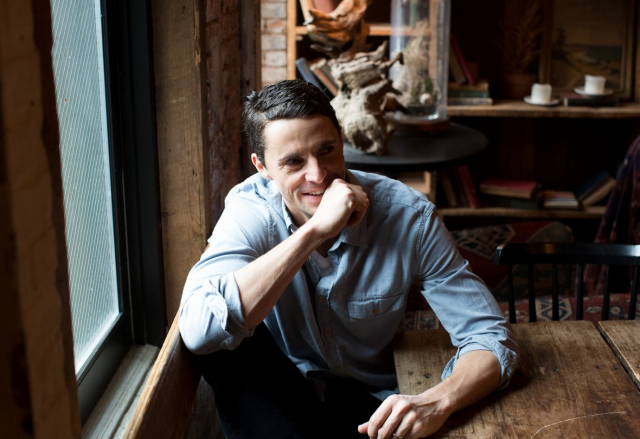 Matthew Goode was recently profiled in the Wall Street Journal. He talked about working with Allen on one film – Match Point.
WSJ: You worked with Woody Allen on "Match Point." Were you already familiar with him?

Yes, of course! My parents were fans. I can't remember a lot. Emily Mortimer and I were just so worried that we were going to get fired. The way he casts, generally, isn't through a lot of auditioning. You come in, you meet him and he just says, "Hello, I wanted to see what you looked like in the flesh. Now I have, so thanks a lot."
Reverse Shot has taken a closer look at cinematographer Gordon Willis' work. In particular, they have focussed on Interiors, and how it is lit. In particular, how Diane Keaton is bathed in shadows.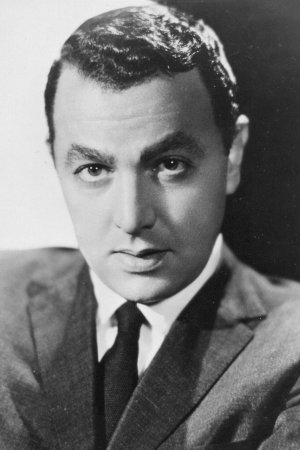 Larry Daniels has passed away. The 60s stand-up gave Woody Allen one of his first writing jobs. There's an obit in the Hollywood Reporter.
A new romantic comedy called '5 To 7' is set to be released in April. Starring Anton Yelchin, it is a romantic comedy set in New York but with a Parisian flair. Sounds Woody Allen-y? Well, the poster, based a lot on Annie Hall's poster, says it all. (Thanks to Jonathan on our Facebook page)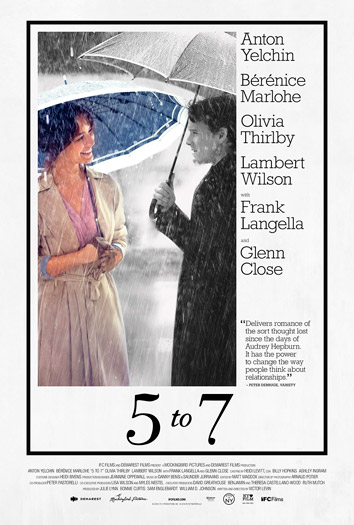 We always love Will McCrabb's film photo finds. Here's a great one – Seth Green on the set of Radio Days.
@JamesGunn #tbt of SETH GREEN as WOODY ALLEN'S alter ego in RADIO DAYS. pic.twitter.com/0xmyLUwbgi

— WILL McCRABB (@mccrabb_will) February 27, 2015
Woody's Mini Cooper from Take the Money And Run
Woody Allen in his Mini Cooper s. #Movie "take the money and run" @britishminiclub @MagneTagz @Minispares @love_mini pic.twitter.com/ZZ9QQ83iIC

— LOOK AT MY MINI (@lookatmymini) February 19, 2015
Fan Art corner!
Leonard Wilson sent us some cool cartoons based on Allen films such as Hannah And Her Sisters, Blue Jasmine
@WoodyAllenPages
* thx – here's a few more
+ my site & medley:http://t.co/tmU6XI66Vwhttps://t.co/OYCMeL8YEb pic.twitter.com/qdep09Q37e

— Leonard Wilson (@lencartoonist) February 19, 2015
@WoodyAllenPages
* original cartoon
(thx): pic.twitter.com/DTa731rNUs

— Leonard Wilson (@lencartoonist) February 19, 2015
Celebrity Sunday – Woody Allen http://t.co/WvR69nyDxb Rob Snow pic.twitter.com/vR5QKDSwWI

— Burkke DesignFactory (@BurkkeDesign) February 16, 2015
Si no te equivocas de vez en cuando, eso quiere decir que no estas aprovechando todas tus oportunidades!! Woody Allen pic.twitter.com/luWUaaILw5

— Mr Scareface® (@MarcoAGonzalezC) February 27, 2015
Not really fan art, but New York Observer chose Woody for their #tbt
A very NYC #tbt of a Woody Allen x #Observer shot. pic.twitter.com/7XAxB67JNb

— OBSERVER (@observer) February 19, 2015
And I don't know what these are
Van Gogh, Woody Allen, Freud, Foto y @vh590 ? Lo vi por Palermo. pic.twitter.com/cJkGuX0hI7

— Marcelo Vazquez (@Marvaz10) February 24, 2015