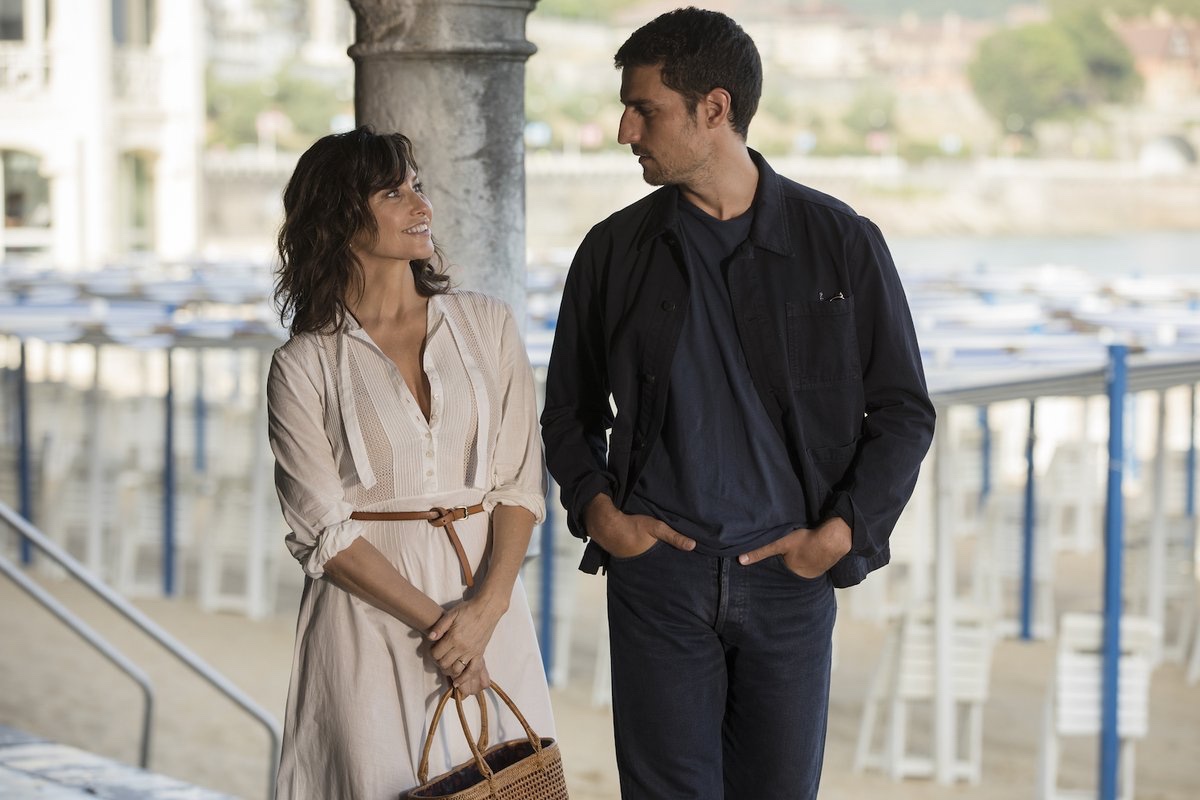 We have the first images of the 49th film written and directed by Woody Allen. Called Rifkin's Festival, the images come as a Spanish distributor is announced. Deadline has the distribution story.
Rifkin's Festival was filmed in San Sebastián last year, and tells the story of an American couple's romantic entanglements at the San Sebastián Film Festival. The film stars Elena Anaya, Louis Garrel, Gina Gershon, Sergei Lopez, Wallace Shawn and Christoph Waltz.
The new photos give us a look at Gershon with Garrel, as well as Allen with Shawn and Anaya. A few photos were released last year during production for a news article, but this is the first clear look at so many cast members, and from the film company to use for publicity.
The film is Allen's second to be made in Spain, following the successful Vicky Cristina Barcelona (2008). And in that market the film will be distributed by Tripictures. That company also distributed Whatever Works (2009) in Spain.
https://twitter.com/tripictures/status/1252925606783746048?s=21
According to the Deadline article (and logic) the San Sebastian setting of the film puts it in a good position to premiere at that festival, currently scheduled for September. But so much is dependent on where the cinema market will be by then.
Javier Méndez, Chief Creative Officer at The Mediapro Studio, said:
We couldn't have found a better travelling companion on Rifkin's Festival than Tripictures to manage distribution in Spain. As producers, we especially appreciate their connection and interest in the film, in addition to their proven love for cinema and extensive experience in the market.
Felipe Ortiz, CEO of Tripictures, said:
Tripictures has followed the work of Woody Allen for many years. We have had the immense satisfaction of distributing Whatever Works, a delightful film for timeless enjoyment. When we learned about Rifkin's Festival, we immediately wanted to participate in this wonderful project. Furthermore, the story unfolds in San Sebastián, a city we love, naturally. As distributors, what more could you ask for? A Woody Allen project set in our beloved San Sebastian. It is an honor for us at Tripictures to have the opportunity to promote Woody Allen's latest project in Spain, and I want to thank The Mediapro Studio and its entire team for the opportunity afforded us.
More news for Rifkin's Festival as it happens!