Apropos Of Nothing is the new autobiography from Woody Allen. It was released last month on as an ebook and hardcover copies have started to find its way into stores. Now the audiobook version is available and it has been read by Woody Allen himself.
The audiobook version is now on Amazon's Audible service, Apple Books. We expect it to flow through to more services soon. It looks to be available in most countries where the English eBook is available, including the US, UK, Europe, Australia and more.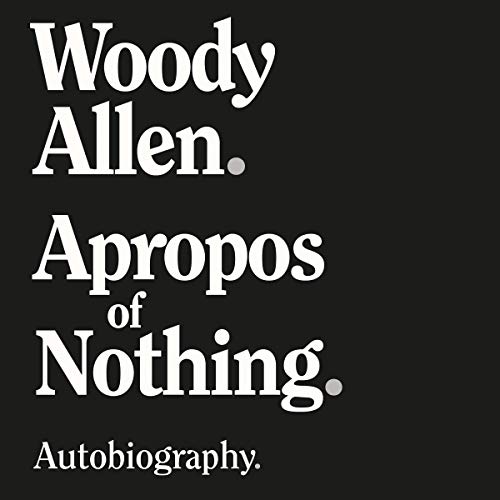 This isn't the first time that Allen has narrated a book of his own. Allen recorded audiobook versions of his short story collections – Getting Even, Without Feathers, Side Effects and Mere Anarchy. Released in 2010, it earned Allen his second Grammy nomination.
We are seeing people posts photos of their hardcover editions as they arrive. It's difficult times for manufacture at the moment, but it looks like they turn up eventually.
And it's here! @WoodyAllenPages pic.twitter.com/PfziYxtGIE

— Maya Deren (@gennyandthejets) April 14, 2020
Finally something good landed on the Pulaski Paradise front-porch… Social distancing just got a little easier #GoMode #AproposofNothing @WoodyAllenPages pic.twitter.com/qQozpux8N8

— Steve 'Stove' Pulaski (@stevejpulaski) April 10, 2020
Apropos Of Nothing is now available in many places. French and Spanish editions will be released next month.