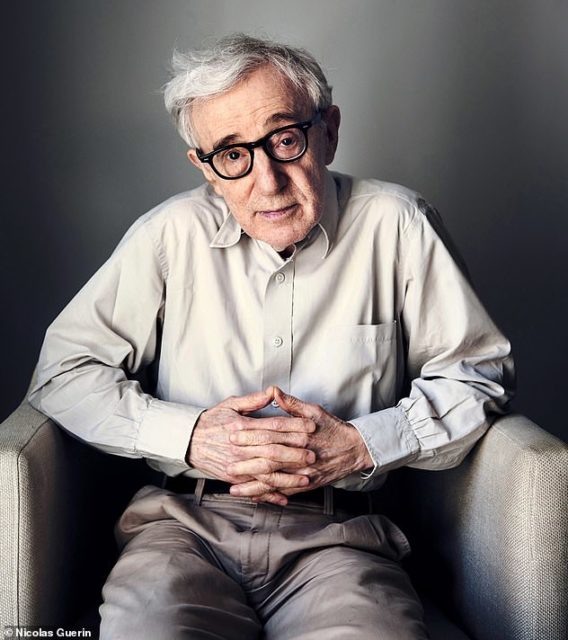 UPDATED: With links to interviews in The Guardian and the Telegraph.
There's a number of new Woody Allen interview in the UK, done to coincide with the UK release of A Rainy Day In New York. Here's a round up of quotes, but more more on their sites.
Published by The Mail On Sunday, the first article covered a range of topics. Most tantalising is that Allen has a few new projects ready to go.
Allen, like a lot of the world, is in social lockdown. Here's how he feels about it.
'I hate it. I get up. I do my exercises. I practise my clarinet and then I stare into empty space. I have a play ready and a film written but I can't start them. The girls aren't with us; they are in lockdown with friends at college.

'Every day we go for a walk but it's not enjoyable. Everything is shut and there is an atmosphere of fear on the streets. I just want to work.'
Amazing that he mentions he has a play ready and film ready. We know Allen was planning to make a 2021 Film in Europe with financing and deals in place. It was looking like a return to Paris, but with international travel a problem, it remains to be seen. Although lots of international productions seem to be restarting. That Allen has a new play ready to go is new. His last play was in 2011 when Honeymoon Hotel was staged as part of the revue Relatively Speaking.
On the recent success of A Rainy Day In New York:
'I don't feel vindicated because that is to imply I was concerned and – I don't wish to seem callous – but I am not. Of course I am aware I am the subject of gossip and scandal, but I cannot let it bother me. I live my life. I work. I play jazz. I watch sports. I see my friends. I don't look up and I don't read anything.'
Other than that, for Allen fans, the interview hits some familiar territory. Like in the recent Apropos Of Nothing, Allen plays the regular guy card.
'I think I am in a lot of ways a fairly regular guy. People have always thought of me as an intellectual, which I am not. I only read comics till the age of 18.

'But I have always worn glasses and when casting directors looked at someone like me, then they look at someone like Sylvester Stallone, I get to be put in the college professor roles and so people think I'm an intellectual. That's the way it is.'
And then the usual headline grabbing criticism of his own work.
'I still don't feel I've made a great movie like Federico Fellini or Ingmar Bergman, nothing like The Seventh Seal or The Bicycle Thief.

'I won't stop trying because although I've been reasonably successful I have never satisfied myself artistically.'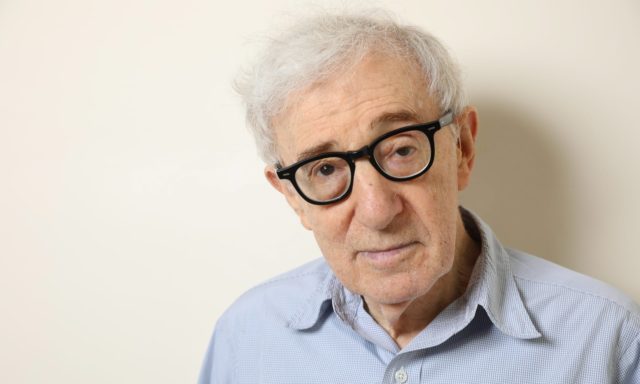 A new interview in The Guardian Allen talked mainly about the allegations against him. Not much talk about film, but interesting that Allen is resigned that people will hate him.
"You can give them the facts over and over. But the facts don't matter. For some reason, emotionally, it's important for them to buy into the story."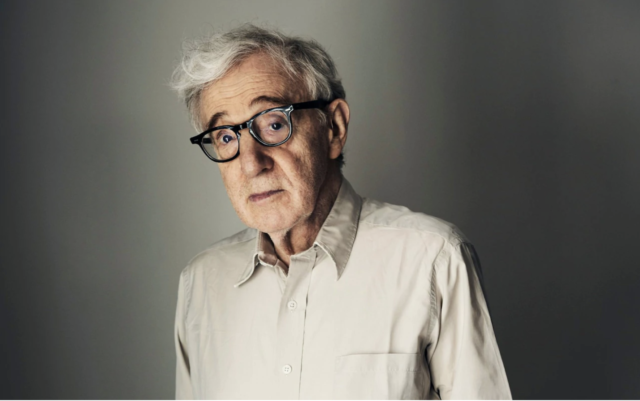 In the Telegraph, Allen spoke a bit more about his feelings on making films in this pandemic. A planned shoot in Europe for the summer is now cancelled (or delayed), and Allen couldn't imagine making a film in New York at the moment. As for New York itself:
"[It's] a complete curse out of science fiction; perhaps the worst thing I've ever witnessed."
He also spoke, briefly, about his bandmate, Eddy Davis, who passed away last month.
"We were naturally shocked and greatly saddened by it. By the human, personal loss and the musical loss too. It was a tragic thing."
Allen, of course, discussed various aspects of his family, and it's once again him running through the familiar greatest hits of sound bites.
Allen also recently did an interview with Le Point (behind a paywall) and has sat down for further interviews this week.
A Rainy Day In New York is out on digital services on 5 June in the UK and Australia. Here's the UK trailer: