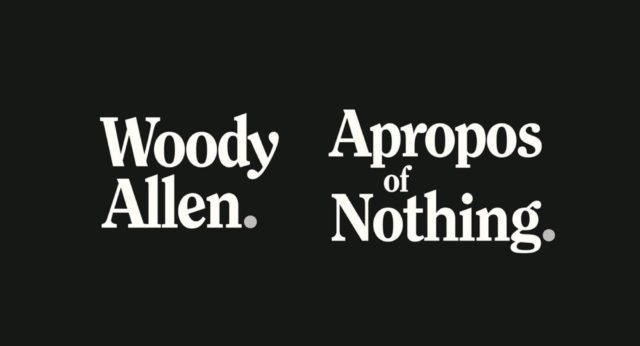 In a victory to for free speech and all that jazz, Woody Allen's long awaited autobiography is out now in the US and the UK. The book comes from Arcade Publishing, distributed by Skyhorse Publishing. You can pretty much start reading it right now.
The book is available as an eBook right now in the US, UK, Australia and parts of Europe (as an English edition, except in Italy). The hardcover version in the US and Canada is listed as out of stock, but will be released closer to the announced 7 April street date.
US
Skyhorse Publishing
Amazon
Kobo
Apple Books
Canada
Amazon
Kobo
Apple Books
Australia
Amazon
Kobo
Apple Books
Italy
Amazon (Italian edition)
Amazon (English edition)
France
Amazon
Kobo
Apple Books
In Germany, everything is still set for a 7 April release,
We will add more buy links as we get them.
The book has a long history. Allen had started writing in the early 00s but a book never materialised. He had talked about writing this book in interviews ever since. It finally overcame its last hurdle of the cowering publisher Hachette, to be released.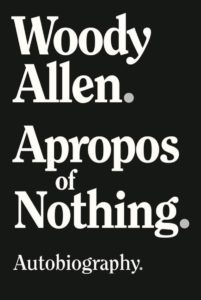 There appears to be some differences between the version Hachette were set to publish and the version released today. Firstly, the cover is rejigged with a different but still very bare design. Second, Allen has written a new postscript about Hachette. Here's part of it:
"Hachette read the book and loved it and despite me being a toxic pariah and menace to society, they vowed to stand firm should things hit the fan. When actual flak did arrive they thoughtfully reassessed their position, concluding that perhaps courage was not the virtue it was cracked up to be and there was a lot to be said for cowering."
Arcade editor Jeannette Seaver said:
"In this strange time, when truth is too often dismissed as 'fake news,' we as publishers prefer to give voice to a respected artist, rather than bow to those determined to silence him."
People are already writing about the significant revelations in the book. We'll have a lot more to say about that in the coming days.
To Hachette – Be fruitful and multiply, but not in those words.
And here's the hardcover in the wild.
Now I know why this book is considered controversial. He thinks "Annie Hall" and "Manhattan" are overrated! Scandalous!! pic.twitter.com/DuYY0uEKWs

— Robert B. Weide (@BobWeide) March 24, 2020