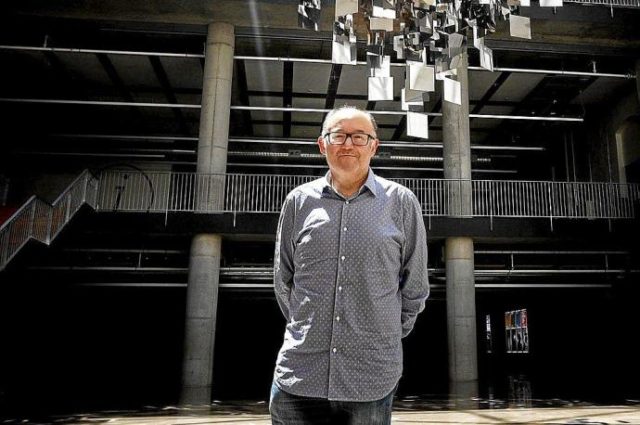 Rifkin's Festival is the upcoming 49th film written and directed by Woody Allen. According to José Luis Rebordinos, the director of the San Sebastian Film Festival, they are working with Allen and the producers to premiere the film at that festival later in the year. He is quoted in a new interview on noticias de Gipuzkoa.
The film is now finished and Rebordinos has seen it. Here's his quote:
"We have seen it. The film is very good and, in addition to being very good, it is going to enchant Donostia, it is a song of love for the city and the festival itself. We are not fooling anyone, we are trying to make the world premiere in Donostia and we are talking to the Spanish producer and to the Americans. But we have to see what the festival is going to be like to offer them concrete things. We still have to wait, and we work for it. If there is a movie that makes sense to be released in Donostia, it is this one. With all that has fallen, being able to see this film can be a shot of illusion and optimism for those from San Sebastian."
Rebordinos also reveals he's in the film, although only its only an appearance.
Rifkin's Festival tells the story of an American couple at the San Sebastian Film Festival, so it just makes sense. It will star Elena Anaya, Louis Garrel, Gina Gershon, Wallace Shawn and Christoph Waltz.
It seems that the world is opening up and there are tentative steps for the film industry to return to some kind of normal. The dates line up – the 2020 San Sebastian Film Festival starts on 18th September and the Spanish release date has been set for 25th September. Hopefully all the pieces fall into place.
With the film finished, we eagerly await more details and maybe even more photos or a trailer, very soon.