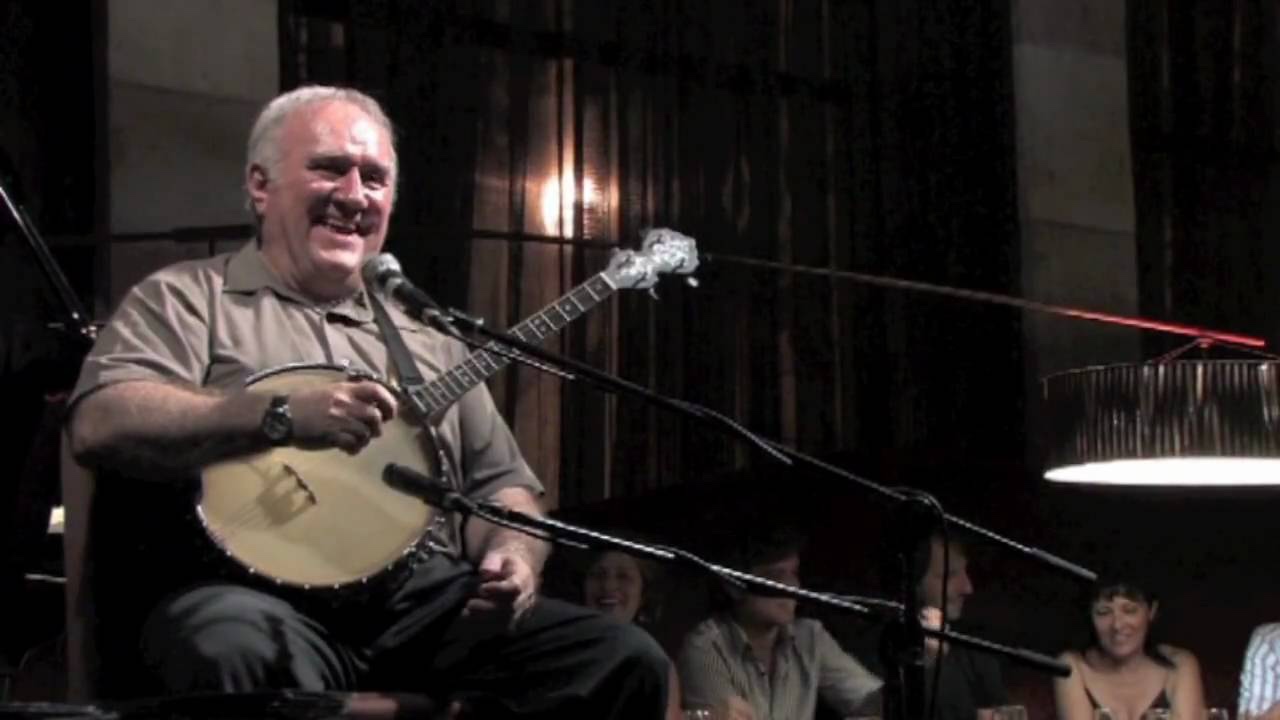 Eddy Davis has passed away. Since the 80s, he has been the leader of Woody Allen's jazz band, and a prominent musician in his own right. He played on Monday nights, leading the Eddy Davis New Orleans Jazz Band, for decades with Allen. He toured the world, with and without Allen, and was known as the Manhattan Minstrel.
Allen is known for his long collaborations. And Eddy Davis is one of the longest collaborations. Davis grew up in Indiana and moved to Chicago in the 60s, pursuing music and playing in Dixieland bands. Allen was a stand up who performed in Chicago and Allen sometimes would go see jazz and even sit in. That's how the two first met.
Davis worked with many bands, playing jazz and sometimes comedy. He was always around showbiz, and toured all around the world, from Japan to Europe and more. And in 1985, he first started playing with Allen at his Monday night residency at Michael's Pub in New York. And that was that.
Davis can be seen most prominently in Wild Man Blues, the 1997 tour film about Allen, Davis and the band on tour in Europe. He can be heard on the soundtrack to Radio Days, he wrote a song for Celebrity and can be seen as a band member in Sweet And Lowdown. He won a Grammy for his work on Midnight In Paris, and is in the Banjo Museum Hall Of Fame.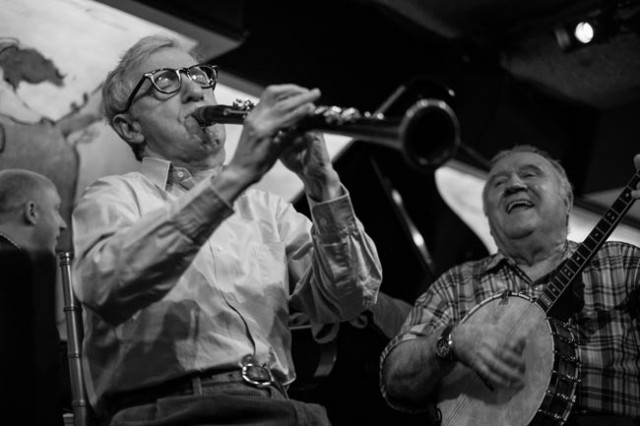 But mostly, he's on Allen's left, banjo in lap, with a big smile, playing music. For decades they held the residency, first and Michael's Pub and then at the Café Carlyle. Over the years people from Benny Goodman to Jeff Goldblum and so many more have sat in. Hundreds of celebrities have seen Eddy play. And the band has tread the boards at the prestigious Royal Albert Hall in London, and played around the world.
The coronavirus had already stopped the Eddy Davis New Orleans Jazz Band from performing at Café Carlyle, with no clear sign of when live music will be allowed to return. When it does, there'll be no Eddy Davis, which is terrible. Yet, he loved music and got to live a life doing what he loved.
We are incredibly sad, and our thoughts are with his family, his friends and all those who worked with him and loved him.
Here are some messages from his band mates and others.
Rest In Peace Eddy Ray Davis. One of my closest friends and the greatest influence on my musical life who died yesterday. pic.twitter.com/2VFLheNkJq

— Conal Fowkes (@conalfowkes) April 8, 2020
We are deeply saddened to share that Eddy Davis has passed away. For 23 years, he was the heart & soul of our Monday night sessions with #WoodyAllen & #TheEddyDavisNewOrleansJazzBand. Our hearts go out to all of his family, friends and fans in this difficult time. pic.twitter.com/DYjAP8OIbo

— Café Carlyle (@CafeCarlyle) April 8, 2020
Here's the whole band performing the title track to Wild Man Blues. Eddy on banjo.