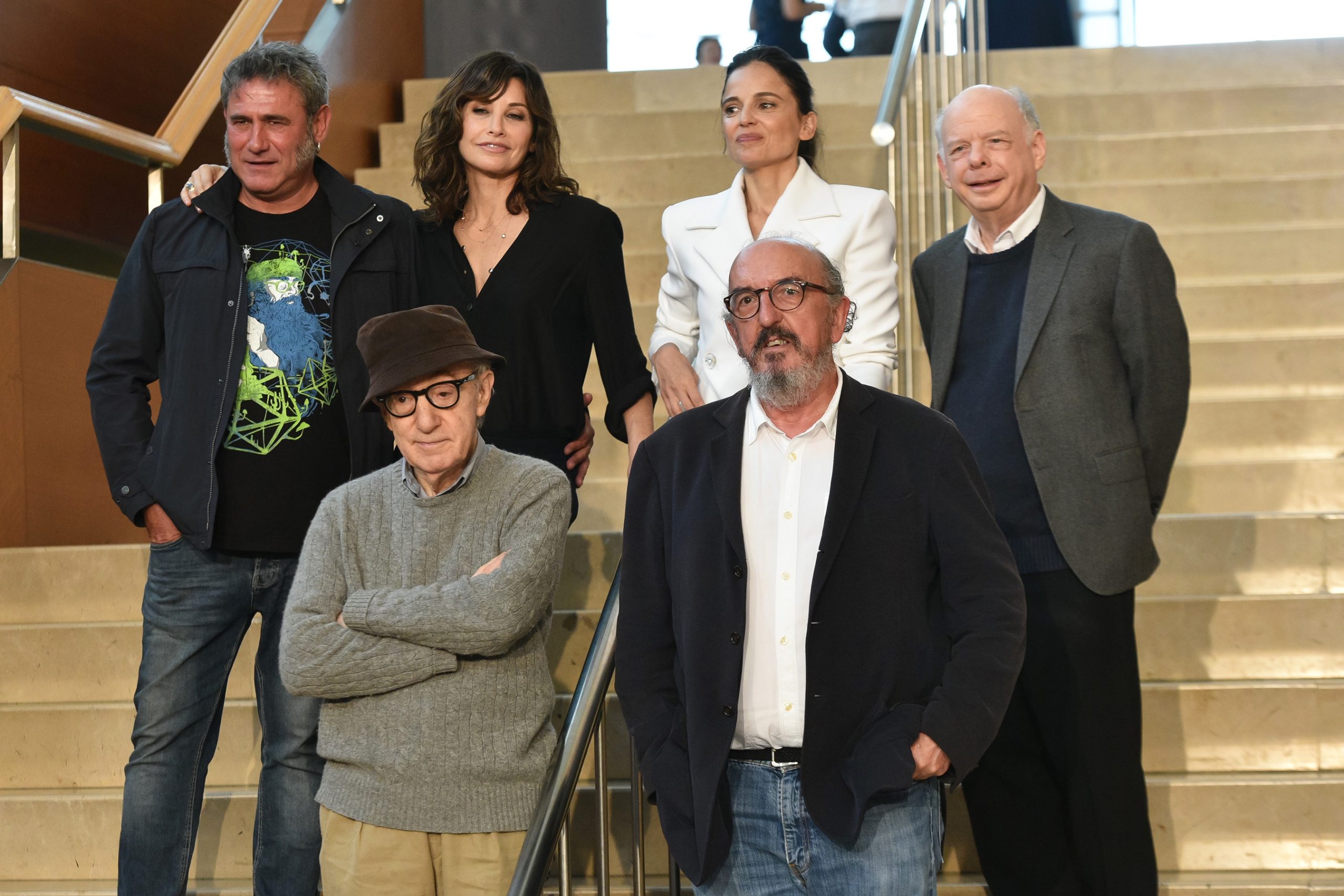 Mediapro, the Spanish mega entertainment company, have confirmed they are in talks with Woody Allen about producing a new, 2021 film. It follows Mediapro's upcoming film with Allen, currently titled Rifkin's Festival and due for release later this year.
The news was given by Jaume Roures, the president of Mediapro, in a new statement today, and covered by La Vanguardia. Roures is picture above in the front row with Allen, at the Mediapro office in Spain last year. The Google translated version of his statement is:
The intention for Allen and the company [Mediapro]…[is to do] something special in Europe.
Today's statement confirms that Allen will likely shoot his 2021 film in Europe, although they also confirm that it won't be Barcelona.
If Allen sticks to his schedule, it's around now that a script is decided and pre-production starts. We usually have a cast and location in place by May or June, and filming takes place sometime between July and September. The film will be released in the second half of 2021.
This will be the 50th film written and directed by Woody Allen.
This will be Mediapro's seventh film with Allen. The company helped finance some of Allen's most successful films in recent years, including Vicky Cristina Barcelona (2008), Midnight In Paris (2011) and Blue Jasmine (2013). Mediapro will release Rifkin's Festival later this year.