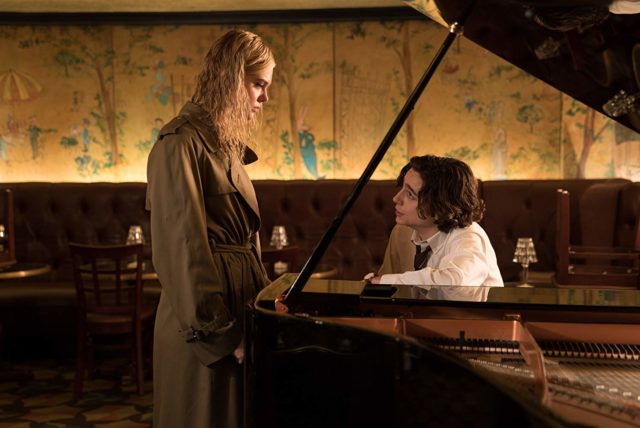 The world is a funny place. Woody Allen, 51 years into his directing career, has achieved a new box office record, although under very strange circumstances. For the first time ever, one of his films has topped the global box office – the highest earning film on the entire planet for one week. It helps that cinemas are mostly closed around the world.
A Rainy Day In New York is the 48th film written and directed by Woody Allen and this past week it was released in South Korea. The film topped the box office in South Korea, earning $340k, and it did better than any film in anywhere around the world (which are mostly closed). It's a victory with a massive disclaimer, but a victory all the same. It seems extremely unlikely that Allen will ever achieve this feat again.
The figures were released on Box Office Mojo.
It means that A Rainy Day In New York has now earned more than $20.9m worldwide, having been released in all major markets except the US, UK, Australia and Japan. The UK release is scheduled for 5 June, and a deal is in place to release the film in Japan. It does a lot better than Wonder Wheel (2017), which grossed $15.9 million worldwide, including being released in the four countries yet to release A Rainy Day In New York.
Here's the UK trailer for A Rainy Day In New York.