5 Films (And A TV Show)… A series where we recommend films referenced, inspired, influenced or generally like a certain Woody Allen film, from his first to his latest. All picks are subjective – let the arguments begin!
Hannah And Her Sisters is one of Allen's very best films, and one that really highlights why he is praised for his multifaceted depiction of women. Allen drew on friends who had big families and lots of siblings or big sprawling families. And created one of those memorable siblings in cinema.
All those ideas informed our picks – and it was depressingly difficult to find many great films with lots of female characters in the lead from last century. So this is a very modern selection. Please let us know if you have better ones! But here's 5 films and a TV show to watch after Hannah And Her Sisters.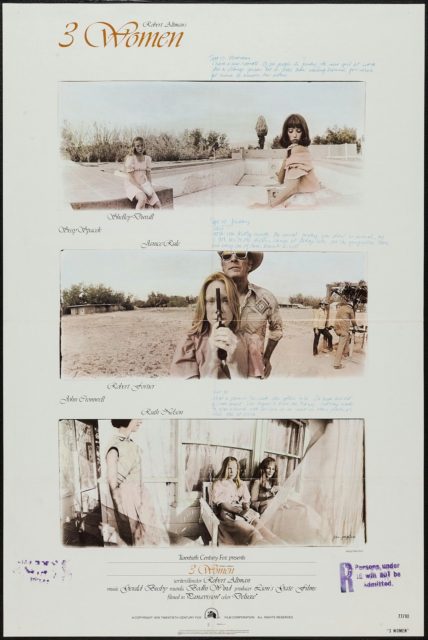 3 Women (1977)
Dir. Robert Altman
Not sisters, but Robert Atlman's take on feminist and their relationships. The two main stars, Shelley Duvall (who appeared in Annie Hall) and Sissy Spacek play very different women, with very different relationships with men, whose relationship changes in unexpected ways.
The idea came to Altman in a dream, a fact he once related to Allen, who retorted that Altman should negotiate a three dream deal.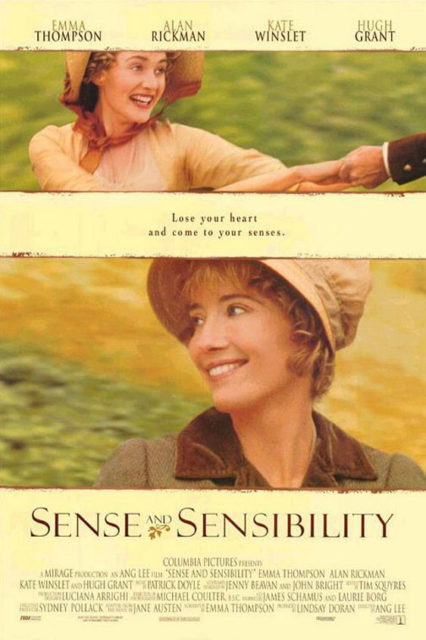 Sense And Sensibility (1995)
Dir. Ang Lee
This was a film of many firsts. First screenwriting credit for Emma Thompson, who was already a successful actor. First English language film for Ang Lee. The first success for Kate Winslet (who would finally work with Allen in the upcoming 2017 film) and it started a small industry of Jane Austen films that continue to this day.
At the heart is a timeless story, a comedy of manners, of three well-to-do sisters suddenly needing to marry to secure their futures. This is Thompson's film – both as star and its voice – and she deserved all the accolades. Quite a few Allen alumni star as well – Hugh Grant (Small Time Crooks), Gemma Jones (You Will Meet A Tall Dark Stranger) and Tom Wilkinson (Cassandra's Dream).
You Can Count On Me (2000)
Dir. Kenneth Lonergan
You Can Count On Me should have made writer/director Kenneth Lonergan a big star. His future troubles can't take away from his wonderful directorial debut – the story of a sister (Laura Linney) and brother (Mark Ruffalo), reunited as adults and sorting out their lives. The drama and the story is small scale, but the performances make a big impact. One of the sweetest, heartwarming American dramas, and criminally under-seen. Also in the cast is Gaby Hoffman (Everyone Says I Love You).
Our Idiot Brother (2011)
Dir. Jesse Peretz
Despite the title, Our Idiot Brother is the story of three very different sisters who have to deal with the return of their useless brother. Much more heart than the silly title suggests, and much more about the sisters who have to reassess their loves and their lives.
The sisters are some of the best female comic actors – Elizabeth Banks, Zooey Deschanel, Emily Mortimer (who also appeared in Match Point), with Paul Rudd as that idiot brother. Christopher Evan Welch (Vicky Cristina Barcelona, Whatever Works) also appears.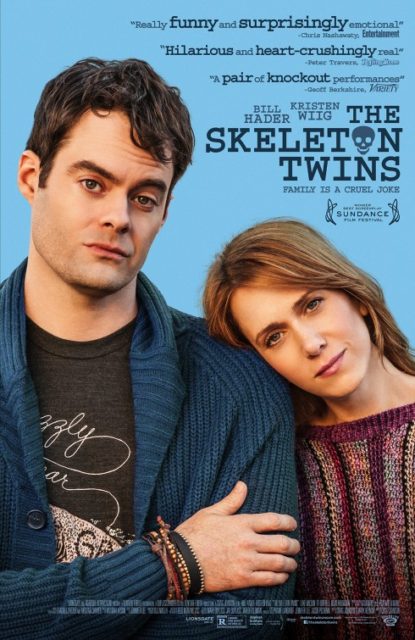 The Skeleton Twins (2014)
Dir. Craig Johnson
Another wonderful exploration of the sibling relationships, two of the funniest Saturday Night Live performers go for deep drama over laughs (one magical music sequence aside). A brother and a sister are both at their suicidal lowest, but after ten years apart, might be able to move on if they stick together.
Kristen Wiig and Bill Hader are both fantastic, and they were both always fantastic, just waiting for those meatier roles to take them out of that just funny box. Also in the cast is Joanna Gleason (who appeared in Hannah And Her Sister, and Crimes And Misdemeanors).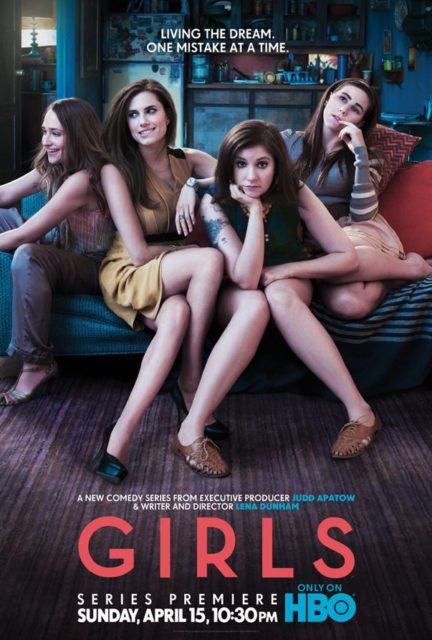 Girls (2012-)
Often challenging, often divisive, Lena Dunham's unflinching look at young women today is not scared to go deep to find some truth in the characters and life. The bold title is also a claim, that the reductive term actually contains a multitude of contradictions and no easy answers. But we do get four memorable young women, as striking as anything else on TV.
It launched Dunham as well as lost of other great stars, not least of which was Adam Driver. Lots of Allen alumni have passed through, from Corey Stoll (Midnight In Paris, Café Society), Douglas McGrath (Small Time Crooks, Hollywood Ending and co writer of Bullets Over Broadway), Louise Lasser (Take The Money And Run, Bananas, Everything You Always Wanted To Know About Sex, and Allen's ex-wife) are just a few.
Let us know your picks for Hannah And Her Sisters and if you agree with our picks. We are also looking for picks for Radio Days, which is the next film we will cover. Let us know in the comments below or on Facebook or Twitter. Check out the full list of 5 Films (And A TV Show).