We don't usually cover paparazzi stuff, but this is kind of a work trip. Woody Allen and his long time wife Soon-Yi Previn have been spotted around Venice. The pair are there in the lead up to Allen's latest film Café Society's premiere at the 73rd Venice Film Festival. Photos from Daily Mail.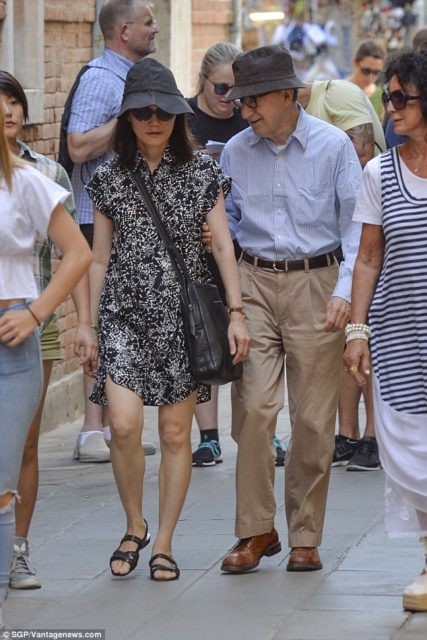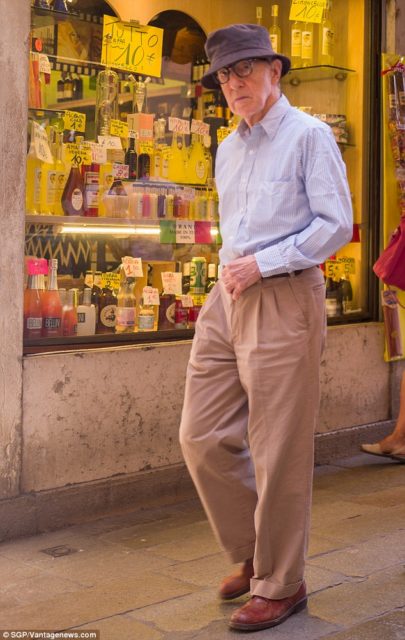 Café Society plays at the Venice Film Festival on 7th September (the festival itself started on 31st August). It is unknown if any of the film's stars like Jesse Eisenberg, Blake Lively or Kristen Stewart will attend.
The Festival is also holding special screenings of Allen's 1979 film Manhattan, as part of the festival.
This is Allen's 10th time with a film at the Venice Film Festival. Zelig (1983), Manhattan Murder Mystery (1993), Bullets Over Broadway (1994) and Mighty Aphrodite (1995) all played without Allen's attendance.
1995 also saw Allen win a Golden Lion, as esteemed award for the festival. Allen did not attend, with Carlo Di Palma accepting the award on his behalf.
In 2000, Small Time Crooks played the festival. Tracey Ullman attended to represent the film.
In 2001, Curse Of the Jade Scorpion played the festival. Helen Hunt and Charlize Theron attended.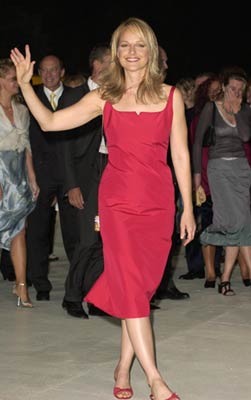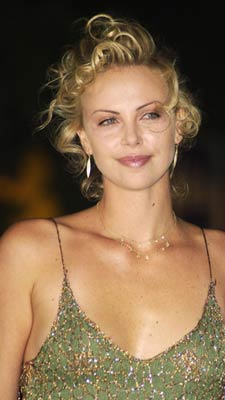 2003 was Allen's first year attending personally, with his film Anything Else. He was joined by Jason Biggs and Christina Ricci.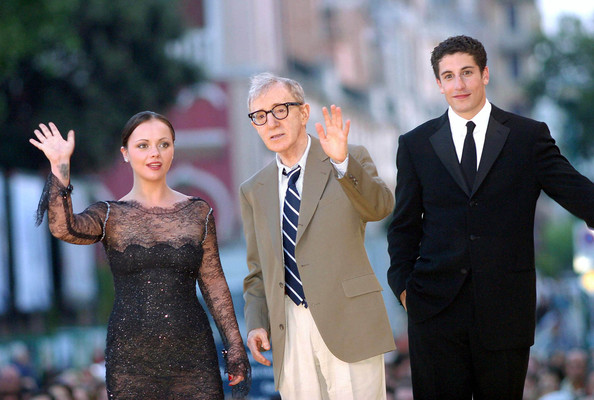 The last time Allen attended was in 2007 for Cassandra's Dream. He was joined by Sally Hawkins, Colin Farrell, Ewan McGregor and Hayley Atwell.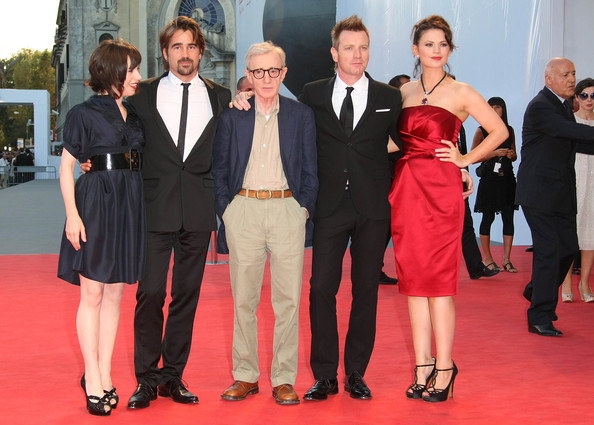 Café Society opens for the rest of in Italy on 29th September.