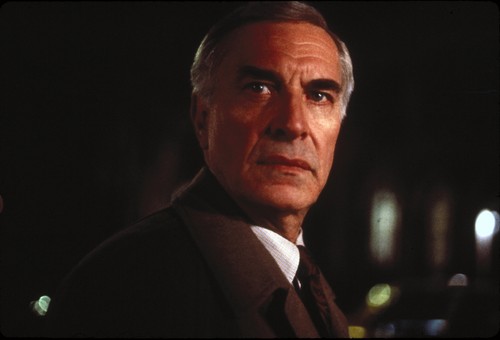 UK film magazine Sight & Sound has revealed the final part of their 2012 poll, by revealing all the votes from the hundreds of directors polled. They previously released the entire voting from critics – where Annie Hall was the highest voted Woody Allen film.
The Director's poll has two films tied for first place – and it's not Annie Hall. Manhattan and Crimes And Misdemeanors are the best Woody Allen films, as voted by his fellow directors.
'Crimes And Misdemeanors' and 'Manhattan' placed 107th, and was voted for by 6 directors each. 'Crimes And Misdemeanors' voters included Richard Ayoade, ('Submarine') and Terry Jones (of Monty Python). 'Manhattan's voters included Greg Mottola ('Superbad', 'The Newsroom') and Kenneth Branagh (who, of course, starred in Woody Allen's Celebrity).
'Annie Hall' placed 132nd, and was voted for by 5 directors (including Marc Webb, 'The Amazing Spiderman').
Hannah And Her Sisters and Take The Money And Run both placed 322nd, and was voted for by 2 directors each.
Another Woman, Broadway Danny Rose, Everyone Says I Love You, Interiors, Radio Days, Stardust Memories and Zelig all placed 546th, and was voted for by 1 director each. 'Radio Days' lone voter was Mike Leigh ('Happy-Go-Lucky', 'Another Year').
The most notable omission from this list is the critic and fan favourite The Purple Rose Of Cairo.
It's great to see 'Crimes And Misdemeanors' in particular get such high praise. It is indeed one of Allen's best, and very far away from the comedies he's known for.
We love Sight & Sound and it's 2012 poll. We've previously covered Woody Allen's Top Ten for the poll and how well he fared in the Critic's Poll. You can enjoy the full lists from every voter on the Sight & Sound website.
Taking every vote to be even, the final tally for Woody Allen stands at
Annie Hall – 18
Manhattan – 14
Crimes And Misdemeanors – 10
Hannah And Her Sisters – 5
The Purple Rose Of Cairo – 5
Stardust Memories – 3
Zelig – 3
Take the Money And Run – 2
Another Woman – 1
Broadway Danny Rose – 1
Everyone Says I Love You – 1
Husbands And Wives – 1
Interiors – 1
Match Point – 1
Radio Days – 1
That makes 15 films voted by critics and directors. We are yet to go through the list that thoroughly, but we can't imagine another director has managed to score that many films in this list.