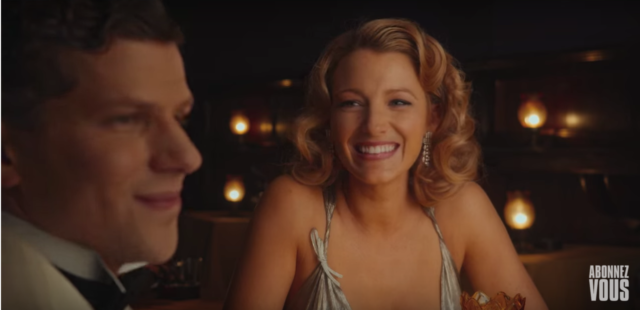 This is more like it. Lionsgate has moved the release date of Café Society, the new film written and directed by Woody Allen. The film will now be released a month earlier in July, and will get a more traditional platform release.
The film will be out in limited release on 15th July 2016. This usually means just New York and Los Angeles. Allen films do very well in those cities. It will no doubt draw a large per-theatre-average. It will hit a couple more big markets the week after.
It's up against the reboot of Ghostbusters and The Infiltrator, a Bryan Cranston drama.
The film will then be released wide on 29th July 2016. Going by history, if the film is a success, it will continue to roll out to parts of America, outside the arthouse circuit.
On this date, it's up against Jason Bourne, and perhaps Genius, a drama with Nicole Kidman, Jude Law and Colin Firth.
This is how Allen has released every one of his films since 2003's Anything Else. It's a strategy that has led to some big box office numbers for Allen in the last decade and a bit.
It also means we get the film earlier than the previously announced 12th August, and will no doubt hit Amazon services earlier as well.
Meanwhile, the film opens the Cannes Film Festival in just two weeks!