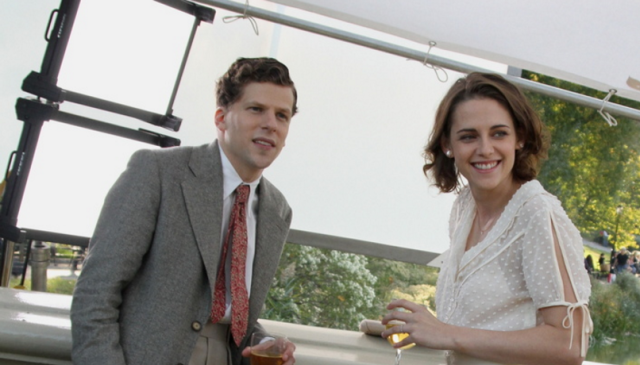 Café Society is the latest film written and directed by Woody Allen. It is due to open in just over a month at the Cannes Film Festival, and will be released by Amazon in the US. We are now starting to get details on other countries – the first being confirmations on Australian, Argentinian and Brazilian distributors.
In Australia, Café Society will be released by eOne Australia. They confirmed the rights in an email, although they supplied no date, just later this year.
In Argentina, the film will be released by Energía Entusiasta. They have set a release date – 6th October 2016.
In Brazil, the film will be released by Imagem Filmes. They did supply a release date – 27th October 2016.
All three distributors released Irrational Man, Magic In the Moonlight and Blue Jasmine. So it looks like, for outside the US, things are remaining pretty normal for Allen this year.
When will the film be released in the US? That's the big question. Amazon seems to be still settling it's release model, and it remains to be seen if Allen keeps his usual July release date.
Café Society will open the Cannes Film Festival on 11th May 2016. It stars Jesse Eisenberg, Kristen Stewart, Steve Carell, Blake Lively and Parker Posey.