Woody Allen and his team are currently in the last weeks of production on his 2016 Amazon Series. This week saw the production move back to Manhattan, after filming for several weeks in a house just outside of New York. The public filming was accompanied by new images of some cast members.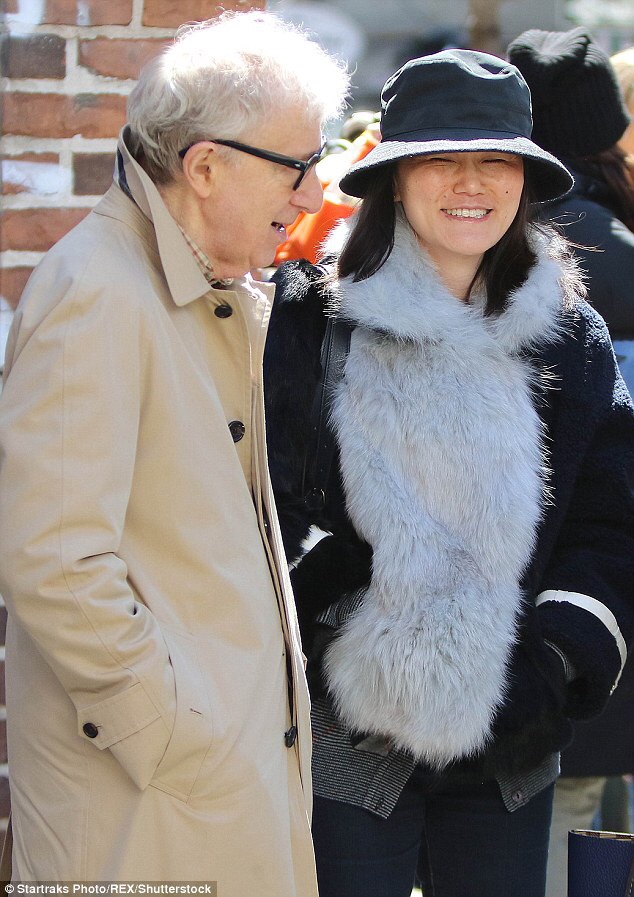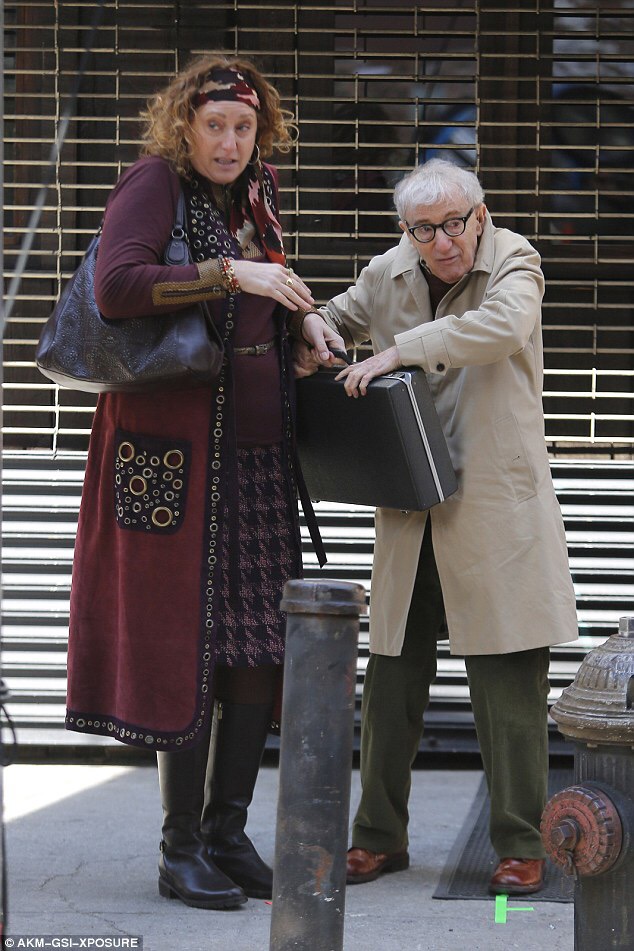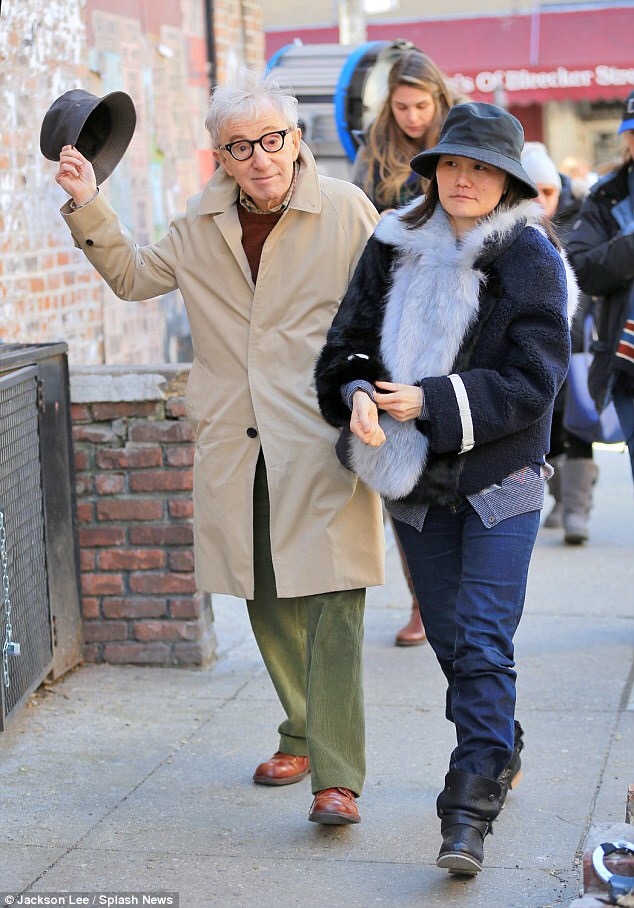 The most prominent cast member to appear was Woody Allen himself. He is directing himself for the first time since 2012's To Rome With Love (and his first major starring role since 2006's Scoop). He was seen being handed a briefcase from someone. He was also visited on the set by his wife Soon-Yi Previn. Daily Mail has more pics. The location was reportedly on 74th street near Lexington.
Also spotted were Rachel Brosnahan and John Magaro. As well as many vintage cars.
Filming is due to continue for another week or two (a reportedly six week shoot which started in early March).