Sony Pictures Classics have released another new stil image from 'Blue Jasmine', the 2013 film from Woody Allen. The new image shows two characters that play a married couple in the film – Sally Hawkins as Ginger (the sister to Cate Blanchett's Jasmine) and Andrew Dice Clay as Augie.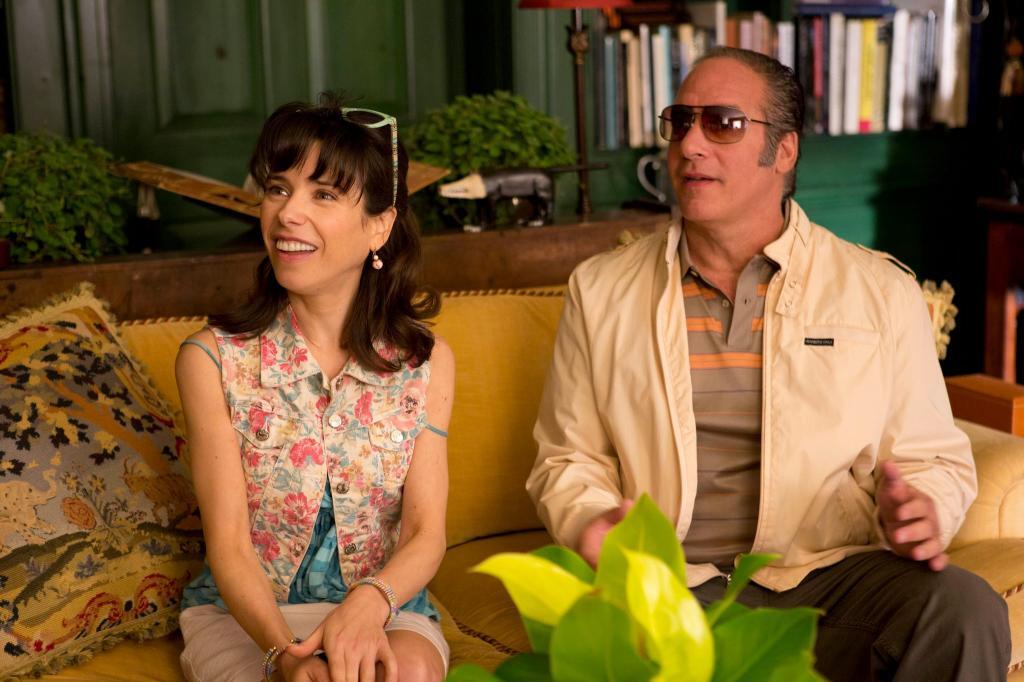 As usual, the still doesn't give much away. It's hard to tell if the interior shot is from San Francisco or New York, although it's warmer tones suggest SF.
Speaking of Andrew Dice Clay, in a recent interview with Artie Lange, he revealed more about the film, and that Allen's people got mad at him because of his schedule. An odd interview, with Dice Clay playing the tough guy.
'Blue Jasmine' is released in New York and LA on 26th July, before rolling out across the US and the rest of the world. Check out all the release dates. With less than two months to go, we are still waiting for a trailer…