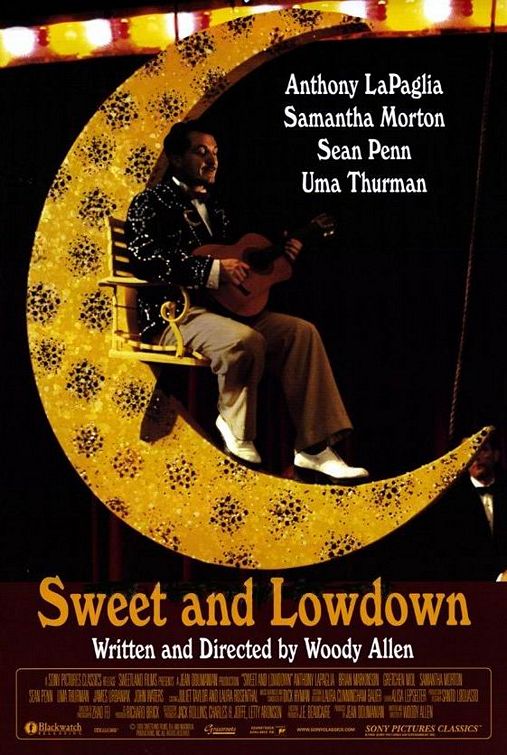 The arc of Woody Allen's career has taken many side roads, but Sweet And Lowdown could be the most un-Woody Allen of all of Woody Allen's films. A fictional biopic period drama about a struggling jazz guitarist, it's far from New York, it's far from one liners and it's far from Woody Allen. But the film is roundly fantastic, and Allen's love of the subject and era comes shining through.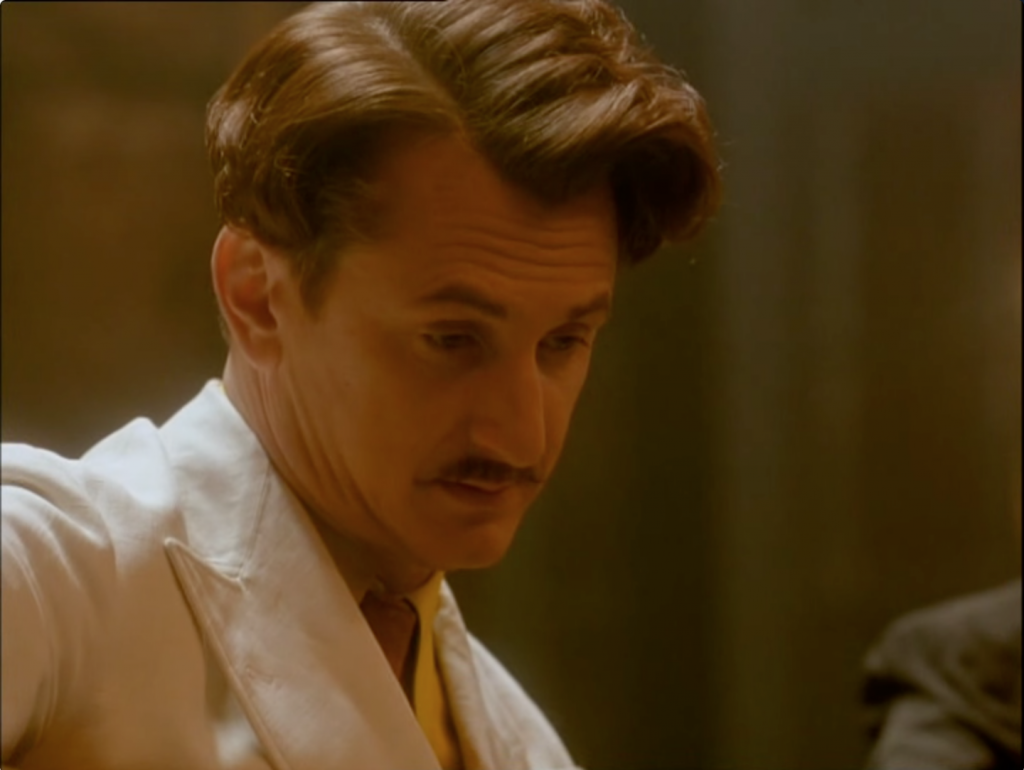 Sean Penn plays Emmett Ray, the second best guitar player in the world, after Django Reinhardt (whose music has peppered Allen's films for decades). The film plays out like a documentary, where music critics (and Woody Allen himself) discusses the key events in his life. Ray meets a mute girl, Hattie (played beautifully by Samantha Morton), who seems to be the only one that chan curb his fiery anger. But as he fights between his demons and art, and might lose the love of his life.
This film is one of the times where Allen has taken an old, unused idea and gone back to it. This time it's 'The Jazz Baby', and Ray was supposed to be played by Woody Allen in 1971. But how could it be anyone but Penn, who takes the lead and obliterates any semblance of an Allen impersonation. With Penn's help, Ray becomes one of Allen's best lead characters, by being nothing like the others.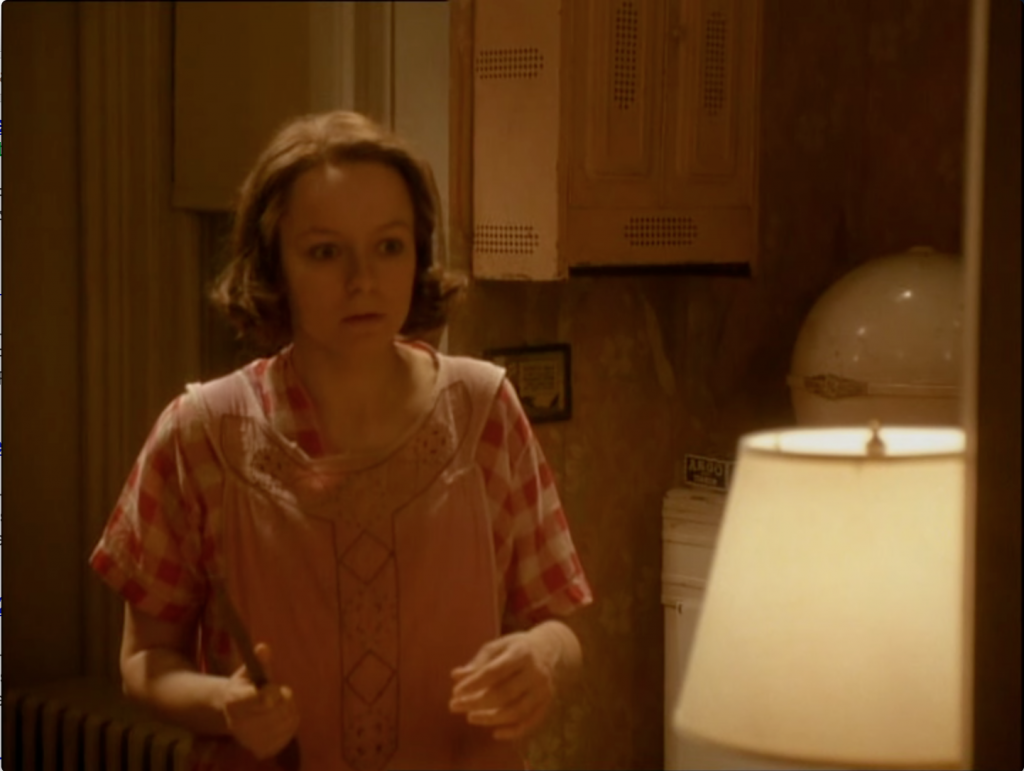 But it's all about Samantha Morton's Hattie. She was nominated for an Academy Award and didn't even utter one word. Allen asked her to be like Harpo Marx, but she becomes something else. She is the sweet in the title, so caring and vulnerable. But also so funny. Her Hollywood encounter is hilarious, and she does it with just a look. When she buys Emmett gloves, your heart breaks. When you are writing a great romance with such a crazy character as Ray, you need an extraordinary woman. Hattie – she's one if Allen's most amazing characters.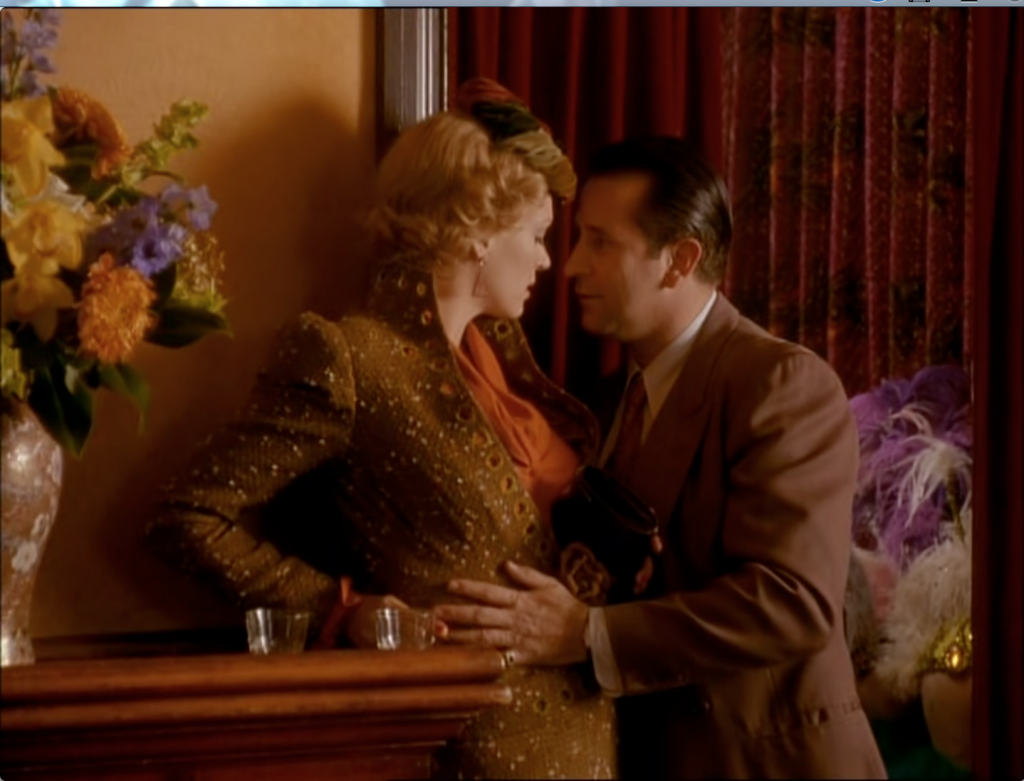 And after that, for a change, the cast is quite small. Uma Thurman appears near the end. Anthony LaPaglia, whose name appears on some posters, barely gets 10 minutes of screen time. It's a modest film. The costumes and vintage cars look great, but there's no big sets and no big shots that scream period drama.
This film gets unfairly forgotten, possibly because it lacks so many of Allen's cliches. But it works – and works well – with no Jewishness, New York Intellectuals or clever wit. Or maybe it's just come in between some of Allen's most unpopular films.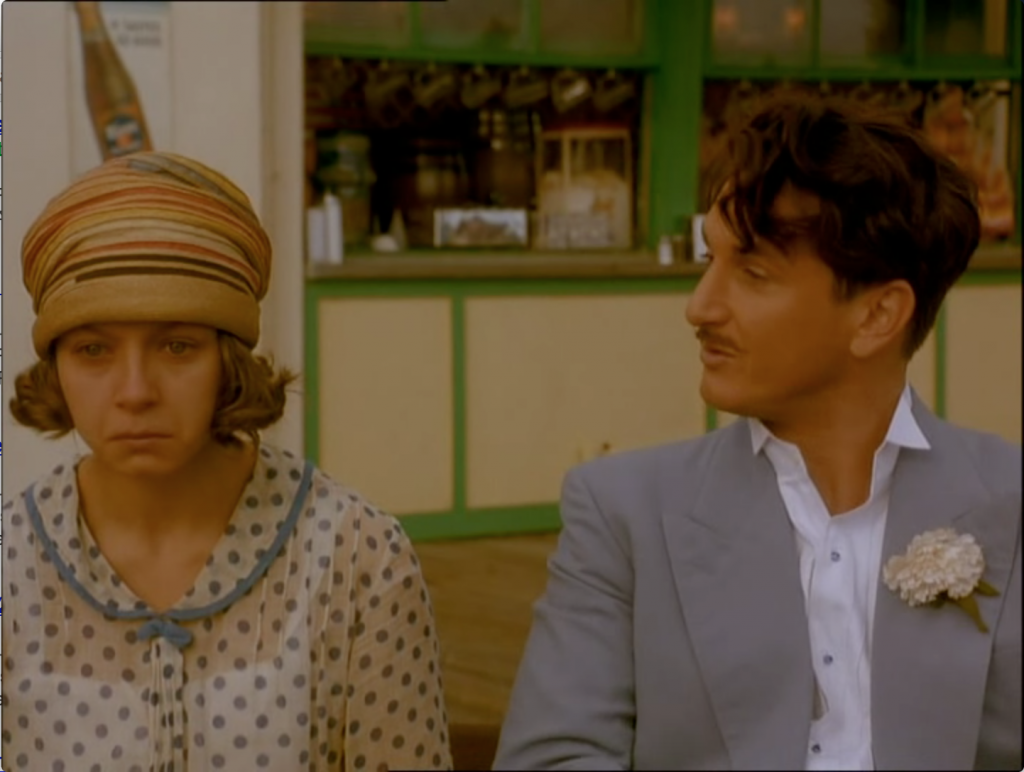 It's a pretty song and at just 95 minutes, a short one. Allen makes a film a year, and little asides like this one are why that model works. What other major director could afford to make a film so small, so different and so sweet.
Full cast: Sean Penn, Samantha Morton, Anthony LaPaglia, Uma Thurman, James Urbaniak, John Waters, Gretchen Mol, Denis O'Hare, Molly Price, Brian Markinson, Tony Darrow, Daniel Okrent, Brad Garrett, Ben Duncan, Nat Hentoff, Douglas McGrath