Arrow Academy in the UK recently acquired the rights to 19 early Woody Allen films, and have collected them into lovely new Blu-Ray box sets and standalone discs. We now have release dates for the three final films in the series. Crimes And Misdemeanors, Alice and Shadows And Fog are all available on 3rd April.
Crimes And Misdemeanors, released in 1989, is one of Allen's most acclaimed films. In 2012, it was Allen's highest scoring film in Sight And Sounds Director's poll. In recent years, its come to match Manhattan in various top films list, trailing only behind Annie Hall. A drama or murder and morality, it starred Allen with Alan Alda, Mia Farrow, Martin Landau and more.
Pre-order on Amazon UK
Alice, released in 1990, is a showcase for the talents of Mia Farrow. This is her story, and her best performance in an Allen film. It's the story of an upper class woman whose life is changed after a magical encounter with a strange Chinese herbalist. It's a whimsical and lovely comedy that is highly underrated.
Pre-order on Amazon UK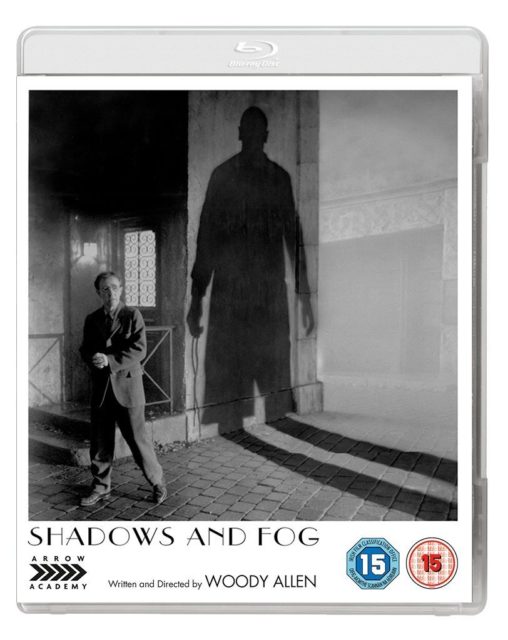 Shadows And Fog, released in 1991, is one of Allen's strangest and most surreal works. Filmed in black and white in a German expressionist style, on a completely fake town built in a studio, the biggest set ever built in New York. The story is a murder mystery with a comic heart.
Pre-order on Amazon UK
The three films are the last in the series, the last three films Allen made for the defunct Orion Pictures. They will be released as part of the Seven Films 1986-1991 box set first, on 20th February. That set is also available to pre-order at Amazon UK.
These sets are the best way to physically own these classic Allen films. They are the last in the series, unless Arrow can get their hands on Allen's next set, the Tri-Star films, which have never been released on Blu-Ray. That said, who knows what the future holds for the format.
Find out more at Arrow Academy.