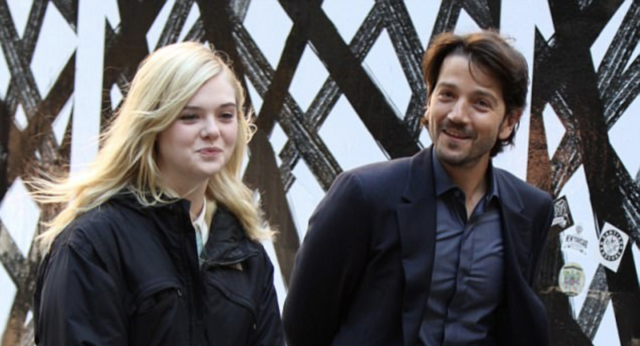 Production on Woody Allen's 2018 Film finishes its 4th week in New York. In the last few days we got our first look at Diego Luna, and we have another cast member announced in the cast – Suki Waterhouse.
Filming took place Thursday, reportedly on 68th Street. Elle Fanning and Liev Schreiber were on set, and we got our first look at Luna. Both the men wore very classy dark suits. Luna is perhaps the most handsome man that has ever lived. Fanning wore her light green preppy which we've seen before. Pics at Daily Mail.
Adorably, Schreiber brought his mum to the set.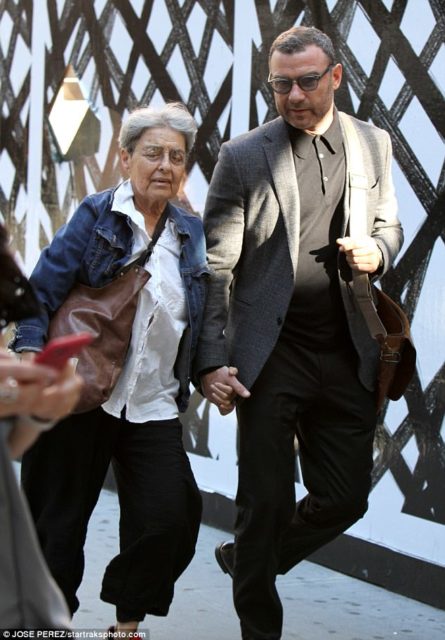 Friday saw more of Fanning, this time with Timothée Chalamet. Filming took place on Spring St. Again, familiar outfits. Supports our theory that this film is set in the same day.
There's also a new cast member joining the film. Model and actress Suki Waterhouse is joining the film in an unspecified role, according to Deadline.Waterhouse is also Luna's partner. She's appeared in The Bad Batch and the upcoming Billionaire Boys Club.
The cast have been taking weekends off, and filming will no doubt begin again next week. Interestingly, Chalamet's off to London, which means his parts are probably finished for a few days. Will be interesting to see what we see next week. Maybe we will see more of the wider cast.
London Bound … ✈️

— Timothée Chalamet (@RealChalamet) October 8, 2017
Filming continues in New York until the end of the month. We'll keep doing regular updates on the production throughout.