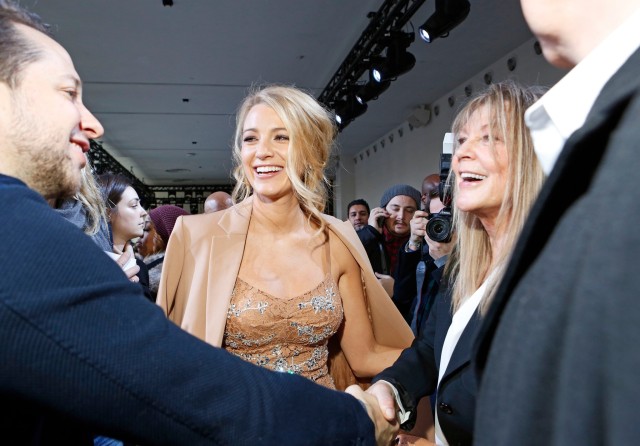 Things are very quiet on the 2016 Film front. The next film written and directed by Woody Allen wrapped last year, and Allen and his team are likely at the end of post production. Yet we still don't really have any details. One of the film's stars, Blake Lively, briefly mentioned the film when talking to the New York Times.
Lively talked about her schedule in the coming months, at a Michael Kors show.
What is on the agenda for you in the next couple of months?

A lot of press junkets. I have three movies coming out. "The Shallows" is a shark attack movie, which was a hoot to shoot, although I had some seriously challenging stunts. Then one called "All I See Is You," which is about a woman losing her eyesight at a young age, so quite a challenging experience for a whole different set of reasons.

And then lastly a Woody Allen movie.


What's that called?

I have no idea. He never names them until the last minute.
The good news is that Lively is set to help promote the film, something that was lacking for Irrational Man, with the two big stars, Joaquín Phoenix and Emma Stone shying away from promotion. Red carpet premieres around the world we hope. Maybe the odd film festival?
And there is still no name. Allen usually does have a title by January, so it is every unusual for it to drag on this long.
Finally, 'The Shallows' is due out 24th June, and 'All I See Is You' has no release date. Is it possible that Allen's film would be pushed back to later in the year? This is all speculation, of course.
Still no further official information, nothing really to add to what we know so far. At least Allen hasn't scrapped the whole thing for some reason.
The 2016 Film also stars Steve Carell, Jesse Eisenberg and Kristen Stewart. Who knows when it will be out.