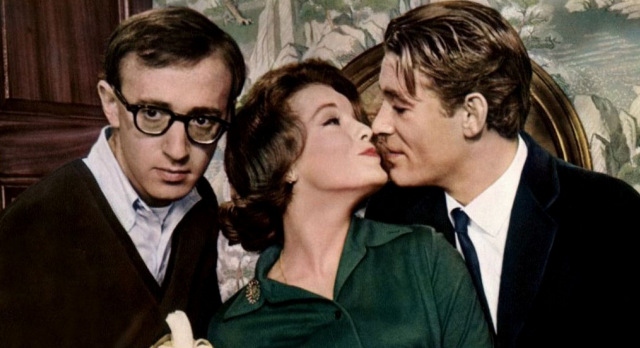 We wanted to pay our respects to Peter O'Toole who passed away today. He was a movie star in the movie star era. Looking at the array of photos in stories about him, he never stopped looking like a movie star.
O'Toole, of course, worked with Woody Allen on What's New, Pussycat? in 1965. It was Allen's first film credit, as a screenwriter and actor. O'Toole also appeared in Casino Royale.
We did a bit of a search, and we couldn't find any quotes of either actor talking about each other.
There's plenty of tributes to O'Toole around the web. We loved him in 'Goodbye, Mr Chips'. Variety has a good write up.
Here's a cool cut up of O'Toole in action in 'What's New Pussycat?'