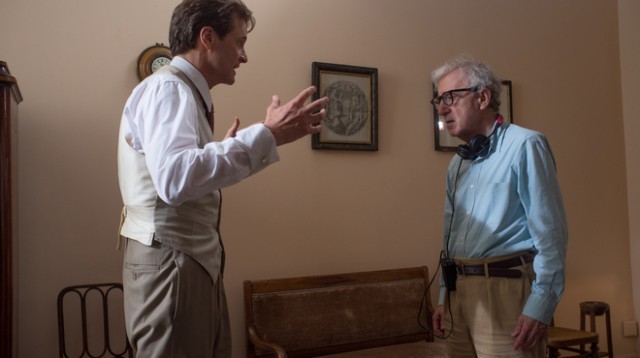 With the imminent release of Magic In the Moonlight in Europe, Allen has been doing a new round of press. Allen was in Paris last week and some of the new interviews are starting to surface.
First up is a great interview in Time Out. It was accompanied by many new shots from behind the scenes of 'Magic In the Moonlight', featuring the director.
On the genesis of 'Magic…'
You've said that you dig around in your drawers for old stories when deciding what to make next. How long had 'Magic in the Moonlight' been around?

'A long time. I'd just done "Blue Jasmine" and wanted to do something more romantic, less gritty. I had this idea a long time ago about a magician who debunked spiritualists. In the 1920s, seances, fake psychic readings, spirit photographs and all that nonsense were very popular. I always thought it would make an interesting movie.'
He was asked about Robin Williams. The two worked together on Deconstructing Harry.
When Robin Williams died recently, there was the usual talk about the tears of clowns, that comedy is an outlet for deep sadness. Do you think that's just a cliché?

'Well, I think it's just an ironic truth. Everybody feels that pain and existential loneliness and terror. When you see it in a comic persona, you tend to think it's special because the person is so funny and seems to be the very antithesis of gloom. How ironic that that person is sad. But he's no sadder than the guy who drives a cab. It just looks more ironic on him as he makes his living as a funnyman.'
And, most amazingly, maybe a memoir is not completely off the cards.
It sounds like you wouldn't have much interest in writing a memoir then?

'No, but I am interested in writing about my early years: not about work, but recreating for myself the fun of going to the movies as a kid, getting into trouble. That interests me. But I would not like to write about what it was like to write "Take the Money and Run".

So you like the idea of writing about your childhood?

'Yes. It's like a foreign world. Yet it seems – and it's a cliché – like yesterday. Next year I'll be 80.'
Read more at Time Out. More images below.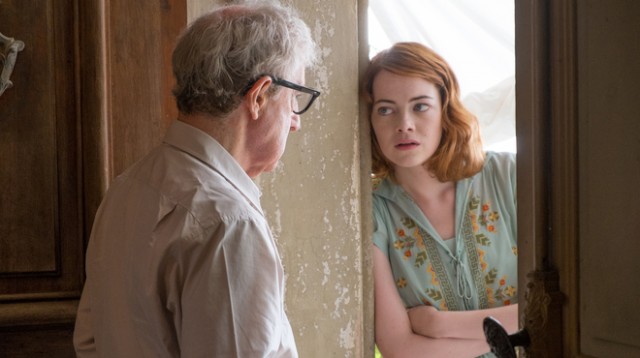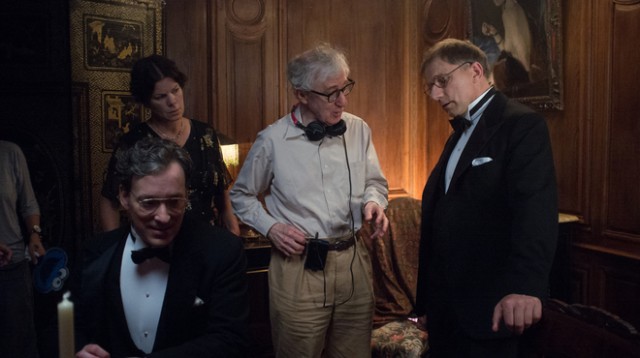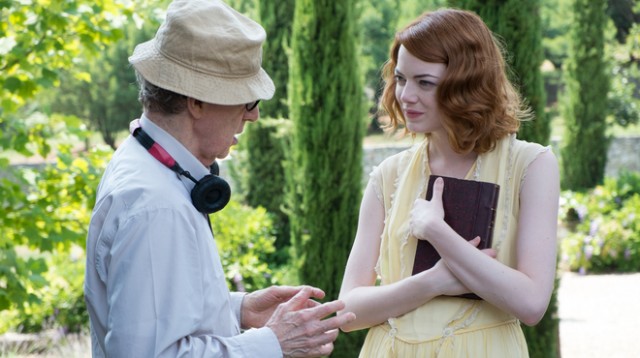 The Times Of London also interviewed Allen. However, the article is behind a paywall.
We expect more UK and European press in the coming days and weeks. 'Magic In the Moonlight' opens in the UK and Ireland on 19th September.