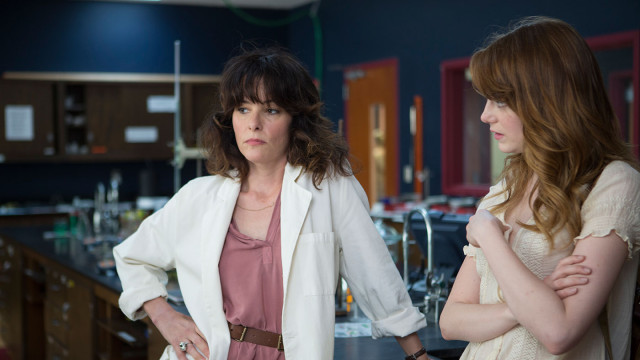 Irrational Man, the new film written and directed by Woody Allen, has been out for two weeks. It is only playing in certain US cities until it opens wide next weekend. We have a box office update, as well as some new interviews with Emma Stone and Parker Posey.
Irrational Man has now earned $637,331 at the box office. It was the 24th highest grossing film in the US, with a per-theatre average of $13,535 (placing it 3rd). A solid result, according to Deadline.
It is now Allen's second lowest earning film (so far), overtaking September ($486k) and it should blast by Cassandra's Dream ($973k) next week.
Next weekend is the big one, when the film opens wide in the US. It does roll out to more cities this week. At the moment, it seems to be tracking similarly to last year's Magic In the Moonlight, coming in around the $10 million mark.
As the film rolls out, there is still plenty of press. Here's some good new pieces.
Sydney Morning Herald has a new interview with Emma Stone, talking in depth about the film.
"I just thought the themes were so completely different," says Stone, explaining why she wanted to work on another Allen film so soon after Magic in the Moonlight. "My character's seeking out this very troubled and – sorry – f—ed-up, ultimately psychotic man was pretty fascinating subject matter. And the questions about faith and morality: what is your stance on morality? Is something OK even if it goes against society's judgment, if it makes more people's lives better than worse?"
The full, lengthy profile on Stone is pretty great.
Stone's co-star Parker Posey has done a series of interviews with various critics, many videos are now online.
'Irrational Man' is out now in selected US cities.