The cast of Blue Jasmine are back in spotlight, due to the award nominations season. We have new interviews with stars Sally Hawkins, Bobby Cannavale and Max Casella.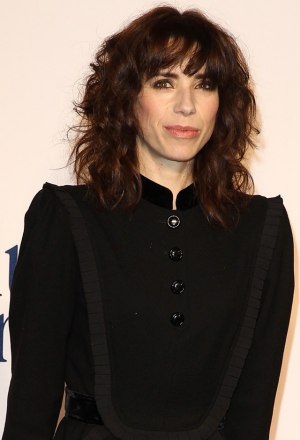 Hawkins spoke to Vanity Fair. Some highlights:
On co-star Louis CK:

I was aware of Louie and knew that he was a great comic, but I did not really know how great he was and what a phenomenal force he is for good. Which is good because I probably would have been more starstruck than I already was. Same with Andrew Dice Clay. You can't make judgements before you meet people, in a way.

On understanding Woody Allen:

Yeah, as much as you understand anyone. I do understand how he works, and love it. It's refreshing—he puts a huge amount of trust in his actors. He wants you to turn up as is. He doesn't want to know about your process of acting or how you got to your character. He wants you to turn up on the day and be it, because you don't have time when you are filming to talk about those things. If you don't get it, you don't get it. Although it's always scary.

It's all there in his films—he deals with humanity and the problem of being human and how complex we are. It's something he's fascinated about himself. He's just phenomenal and so cool. He doesn't try to pretend to be anyone than who he is.

Nobody can work out Woody. And I think he'd say the same about himself, and he'd say the same about me or anyone else he knows.
Hawkins also spoke to Comingsoon.net
CS: Right, I forgot you were in Cassandra's Dream. I thought it was funny that he'd do three movies in a row in England, but then he had you do his movie in San Francisco.

Hawkins: I happened to be in New York at the time he was casting and reading people, so I was lucky that I was there and could go in and see him and read for him. I think it helped that I was in New York at the time filming as well. But yeah, I have worked with him before so it was really lovely that the casting director called… it was like a normal casting in that way.

CS: What did you know about Ginger when you went in to read for this?

Hawkins: I didn't know anything. He works in a very quick way and when he meets you, he doesn't want to give too much away. I suppose he wants you to bring it to the part of to be it already. He doesn't want to talk too much about things. He just gave me a brief outline, but nothing too in-depth, just said that I'd be playing this girl whose this type of person, but with no specifics. He just gave me a brief outline of the scenes he wanted me to read and then he went away for a few minutes while I read it through and played it out and prepared briefly for ten minutes or 15 minutes, then he comes back and hears you read. Then I went away and then came back for another reading and to do a bit more work with him on a few other different scenes and then he filled me in a bit further on the film. Each time I was gathering together clues about who Ginger was and then the specifics of the situation she was in and her relationship with Jasmine. Then I got the full script and then I heard that I got the part, which was quite lovely, so it happened quite quickly once I went back for a second read. It was just lucky I was able to be in New York working at the time and wasn't working away somewhere else and couldn't see him. I'm sure I wouldn't have been so lucky if that had been the way of things.
Cannavale has also been on the press circuit, with a new interview with Rolling Stone.
How did you learn you got the part in Blue Jasmine?
To this day, I don't know how Woody Allen knows me. My agent just called one day and told me that he wanted to meet for lunch. Everybody was telling me, 'He's not going to look you in the eyes.' And when I walked into his office, somebody even told me I didn't need to take my coat off, because who knows how long the meeting is going to last. So I was really intimidated. And the first thing he said was, "So can you shoot?" and I said "Yes!" I hadn't asked for the time off of 'Boardwalk Empire' yet, so I went back and luckily Terry Winter said, "We're going to get you out of here anyway."

Did you enjoy it?
You never know if you're going to have that opportunity again. So I was stalking him on set. Honestly. I think that he noticed, too. I was there when I didn't need to be. I would take my chair and move it closer to his. Sometimes he would look back startled and say, "Oh, you're still here?" Of course I was! I was learning everything I could. He even taught me some of his little tricks. He has this trick he does with a quarter where he plays with it in his fingers. . .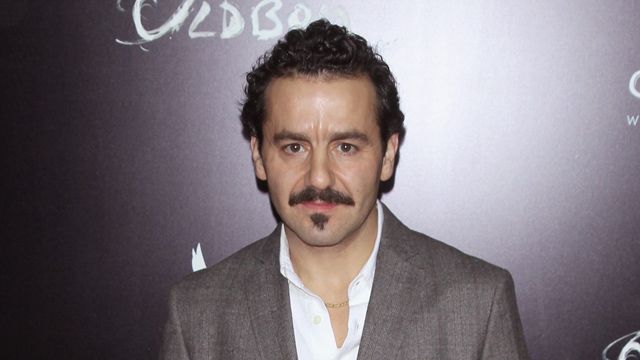 Casella spoke to Grantland about how he got to be in 'Blue Jasmine'.
My introduction to Woody Allen and to Ethan Coen was at the same time. On Broadway I starred in a play called Relatively Speaking, which was three one-act comedies, one of which was written by Ethan and one of which was by Woody. I was in both of those; the third one was by Elaine May, but I wasn't in that. As soon as I finished that play, Woody called me in about a role in his untitled film that turned out to be Blue Jasmine. My audition with him was lovely, and he brought me in a couple of times to read for different things, and he gave me the part of Eddie. Filming with him was just a dream. He's very helpful when he needs to be. He doesn't like to talk about the characters that he's written; he likes actors to come in and do a good job and not ask a lot of annoying actor-y questions. It's not true that he doesn't like to talk to actors; he gives direction in a very blunt and direct way. He doesn't always look at you when he talks to you, but he reminds me a lot of my family and looks like my dad, who's a Jew from the Bronx. There's something very familiar about working with Woody. His writing is at such a high level that you don't really need to ask him anything.
In other 'Blue Jasmine' award news, Variety reports that The Australian Academy of Cinema and Television Arts has given Blue Jasmine a number of nominations – Best Screenplay, Best Lead Actress (Cate Blanchett) and Best Supporting Actress (Sally Hawkins).
The film also made John Waters Top 10 films.
Finally, finance guru Suze Orman write a special piece about 'Blue Jasmine' for Variety as part of their Oscars series.