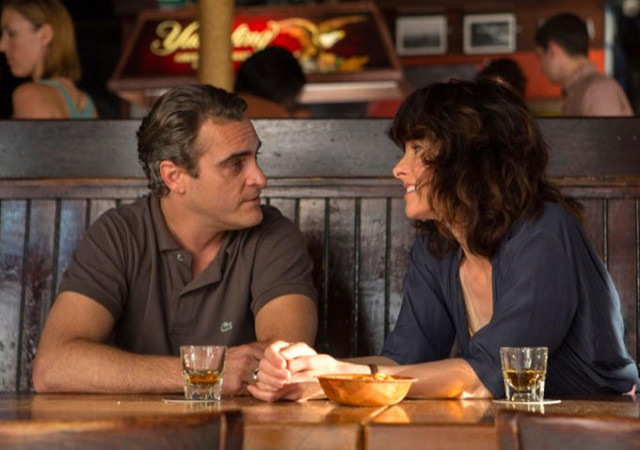 Irrational Man, the latest film written and directed by Woody Allen, is out this week in the UK, having pretty much finished its run in US cinemas. It is rolling out across Europe and other parts of the world. In our usual weekly round-up, we have a box office update.
Irrational Man has now earned $6,770,525 worldwide. The US lead the charge with $3,840,076. Leading the rest of the world is Russia ($581k), Brazil ($529), Greece ($481) and Australia ($333k) (thanks to The Numbers).
In the US, Irrational Man is now Woody Allen's 35th most successful film. It sneaked past Melinda And Melinda ($3.8m) this week, and it seems impossible that it will surpass Sweet And Lowdown ($4.2m). Unlikely it will even get to $4 million.
Next week will see UK and Ireland figures, which should give the film a significant boost. The film is also set to open in Hungary later this month. The next big country is France, on 14th October.
The French distributor have a different trailer, with some new footage, and way better use of the The Ramsey Lewis Trio's 'The In Crowd' (which we just wrote about).
'Irrational Man' is out now in Greece, and here is their poster. Very strange.
There were also a bunch of new production stills this week, that feature Allen on set with Jamie Blackley, Joaquin Phoenix, Parker Posey and Emma Stone.
That's it for this week's update. We've updated our Irrational Man film guide with locations and other goodies as well, so check out all our coverage.