5 Films (And A TV Show)… A new series where we recommend films referenced, inspired, influenced or generally like a certain Woody Allen film, from his first to his latest. All picks are subjective – let the arguments begin!
This is the second of our new series. We've noticed that when you look up recommended films for any Woody Allen films, you get only Woody Allen films. So here's our attempt to redress that. Feedback is more than welcome.
We go back to the beginning with Take The Money And Run and to what Woody Allen considers to be his first film – and so do we. A comic mockumentary about the hapless criminal Virgil Starkwell, and his (mis)adventures in crime. Made in 1969, it was Allen in great comic form, but still finding his feet as a filmmaker.
Here are 5 films (and a TV show) to watch after you've seen 'Take The Money And Run'.
1. City Lights (1931)
Allen has professed his love of Charlie Chaplin many times (he apparently has a rare photo of Chaplin in his living room). His work is undoubtably an early influence, in many ways. Chaplin is the classic triple threat – writer, director and star. Chaplin even controlled the music and was an auteur in every sense.
But he was funny, and created the timeless persona of The Tramp. Allen by this time had created his own persona, through stand-up and TV appearances. He was now bringing it to films, and would do so for the next several films.
City Lights is classic Chaplin, and fits in with 'Take the Money And Run' with it's street level story, with our hapless and flawed hero getting into one scrape after another. And there is no shortage of physical comedy on Allen's part.
2. Breathless (1960)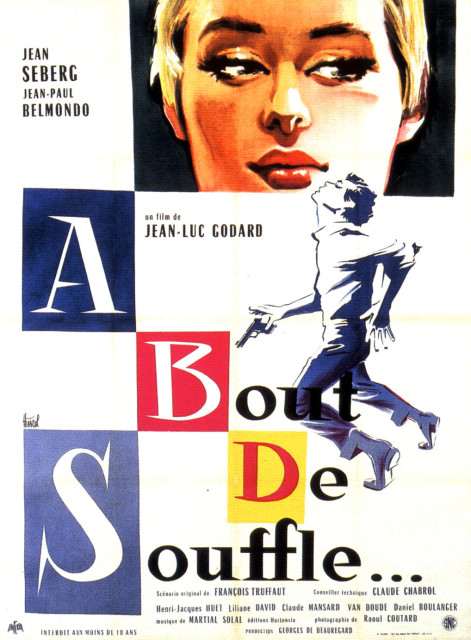 Has a criminal ever looked so stylish? Breathless was the first time that Jean-Luc Godard showed the world a new way of filmmaking, that would be called the French New Wave. A defining work, spent much of its time commenting on American crime films, the same sort that Allen was making fun of in 'Take the Money…'.
Jean-Paul Belmondo plays Michel, a low level crook with ideas of grandeur. He goes on the run, and yes, there is a beautiful girl involved. But this is Godard's vision, and that vision connected with Allen, who has often called this one of his favourite films.
Godard and Allen would go on to strike up a friendship and work together twice. Allen appeared in Godard's 'King Lear', and would later make a documentary about meeting Allen called 'Meeting WA'. The film was written by another of Allen's heroes – François Truffaut.
3. Bonnie And Clyde (1967)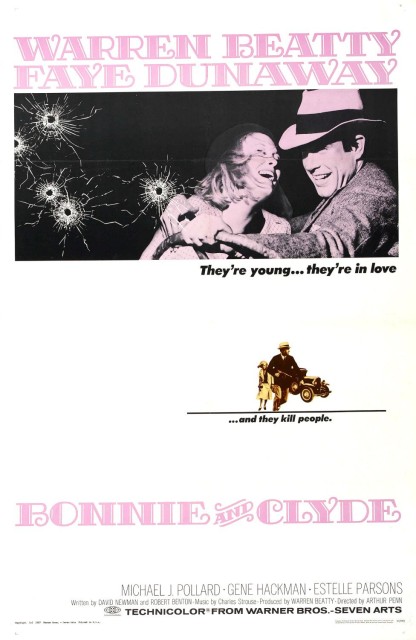 'Bonnie And Clyde' was a groundbreaking work of cinema, one whose echoes can be felt directly on 'Take The Money And Run'. It told the story of the real life bank robbing couple, but cast the beautiful Warren Beatty and Faye Dunaway in the roles, challenging conventions of the Hollywood hero. More daring, director Arthur Penn didn't give audiences a happy ending – he gave them a bloody one.
Allen actually sought filmmaking advice from Penn before making 'Take the Money…'. But it is the many shared elements – the bank robbing, being on the run – that makes these films close cousins. Allen even shot an ending with Virgil dying in a hail of bullets, a direct homage that was eventually cut. Allen had previously poked fun of 'Bonnie & Clyde' in his TV special 'Woody Allen Looks at 1967' (with Liza Minnelli playing Bonnie to Allen's Clyde).
This film was no doubt in the forefront of Allen's mind when he made 'Take The Money And Run'. He would have also saw two actors he would later work with that share the same name – Gene Hackman (Another Woman) and Gene Wilder (Everything You Always Wanted To Know About Sex).
4. In Bruges (2008)
'In Bruges' is a fantastic film about a pair of criminals – Colin Farrell (one year after Cassandra's Dream) and Brendan Gleeson – on the run. The comedy is jet black as the mismatched pair try to overcome boredom in the tourist trap town of Bruges, Belgium.
The film saw the arrival of playwright Martin McDonagh as a writer/director – and indeed auteur – of films. Along with his brother, John Michael McDonagh, they are leading the charge of a new type of Irish film.
But it is the hapless criminals on the run, and the pitch perfect comedy that puts this great film on this list.
5. What We Do In The Shadows (2014)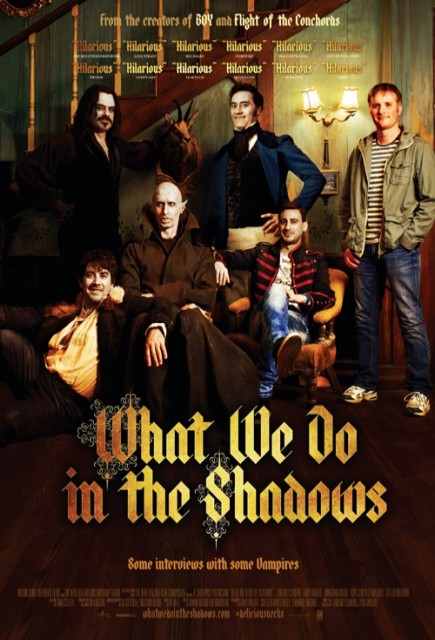 This is our modern pick. 'What We Do In The Shadows' is a mockumentary about schlubby but sweet outsiders, trying to get by. Those outsiders just happen to be vampires. More triple threats, the film was written, directed and stars Taika Waititi and Jemaine Clement (most famous for 'Flight Of the Conchords'). It is a loose ramble through the trials of living in a vampire sharehouse.
It's a lovingly ramshackle film. Done on a small budget, it recalls 'Take The Money And Run"s own anarchic energy. Most importantly – the jokes are top notch. Really exciting new voices, and breathing life into the old mockumentary format.
And… Orange Is the New Black (2013-)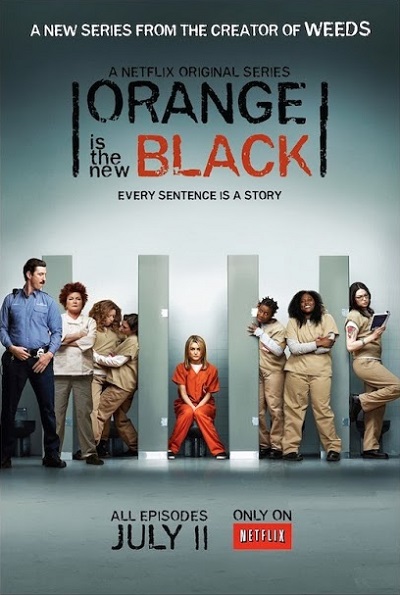 We haven't talked about the prison elements of 'Take The Money And Run', because so many films treat it with such bleak seriousness. Same in TV as well, which is why 'Orange Is The New Black' is such a breath of fresh air. Prison is not some grand metaphor for hell, rather a place to live and struggle almost like any other.
There are many Woody Allen-y aspects – mainly the morality conversations – what drives someone to crime? The overload of strong female characters and leads. Then there is the mixing of tones – never too dramatic, never too light. But its sweet nature and human touch shines through, making it one of the most acclaimed series in recent years.
We count five Allen alums on the show: Jason Biggs (Anything Else), Natasha Lyonne (Everyone Says I Love You), Deborah Rush (The Purple Rose Of Cairo), Pablo Schreiber(Vicky Cristina Barcelona) and Mary Steenburgen (A Midsummer Night's Sex Comedy).
Let us know your picks for 'Take The Money And Run' and if you agree with our picks. We are also looking for picks for Bananas, which is the next film we will cover. Let us know in the comments below or on Facebook or Twitter.