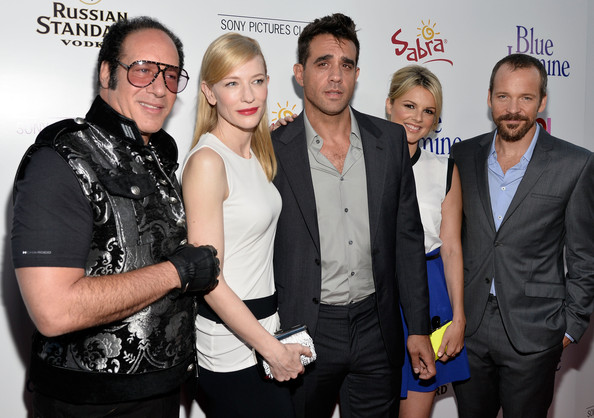 Following on from the New York premiere earlier in the week, Blue Jasmine premiered in Los Angeles last night. The stars in attendance from the film were Cate Blanchett, Peter Sarsgaard, Andrew Dice Clay and Bobby Cannavale. The premiere was presented by the AFI as well as Sony Pictures Classics.
Cannavale was not present in New York. Ali Fedotowsky and Max Rutherford, who have cameos in 'Blue Jasmine', were also in attendance. That only leaves Sally Hawkins who was not at either – we assume she will be in London.
Some pics from the red carpet.
'Blue Jasmine' opens tomorrow in New York and LA! Go and check it out!